---
news
Published:
08 December 2021
Guildford Living Lab joins launch of Zero Carbon Guildford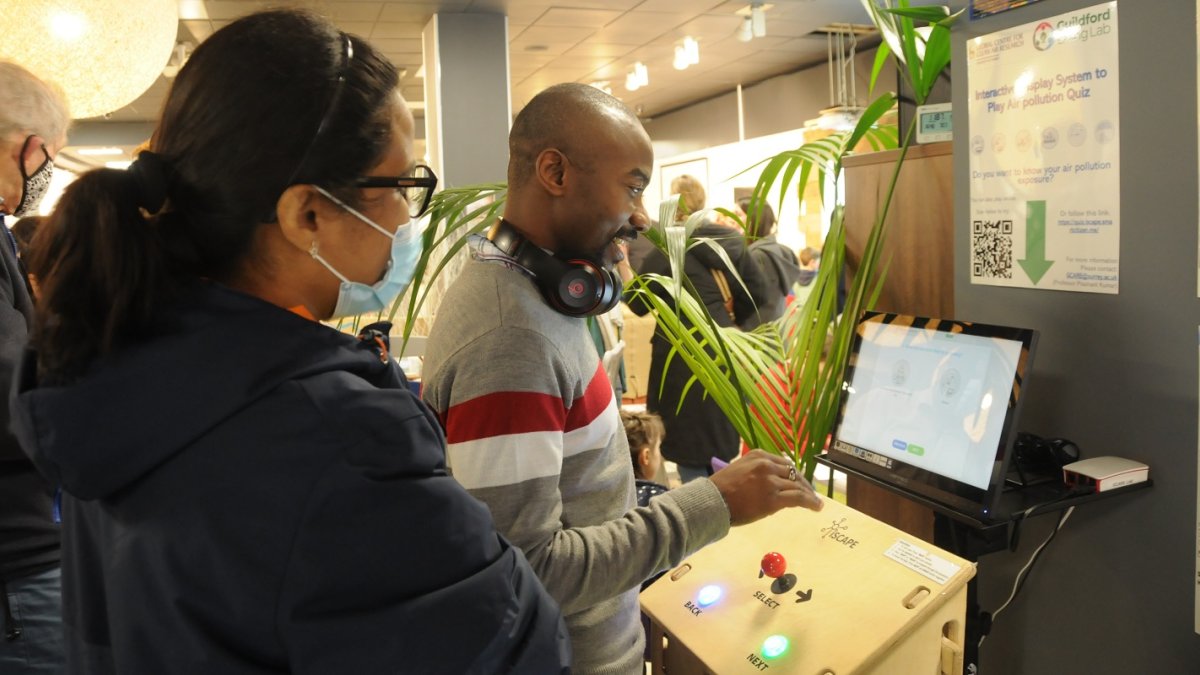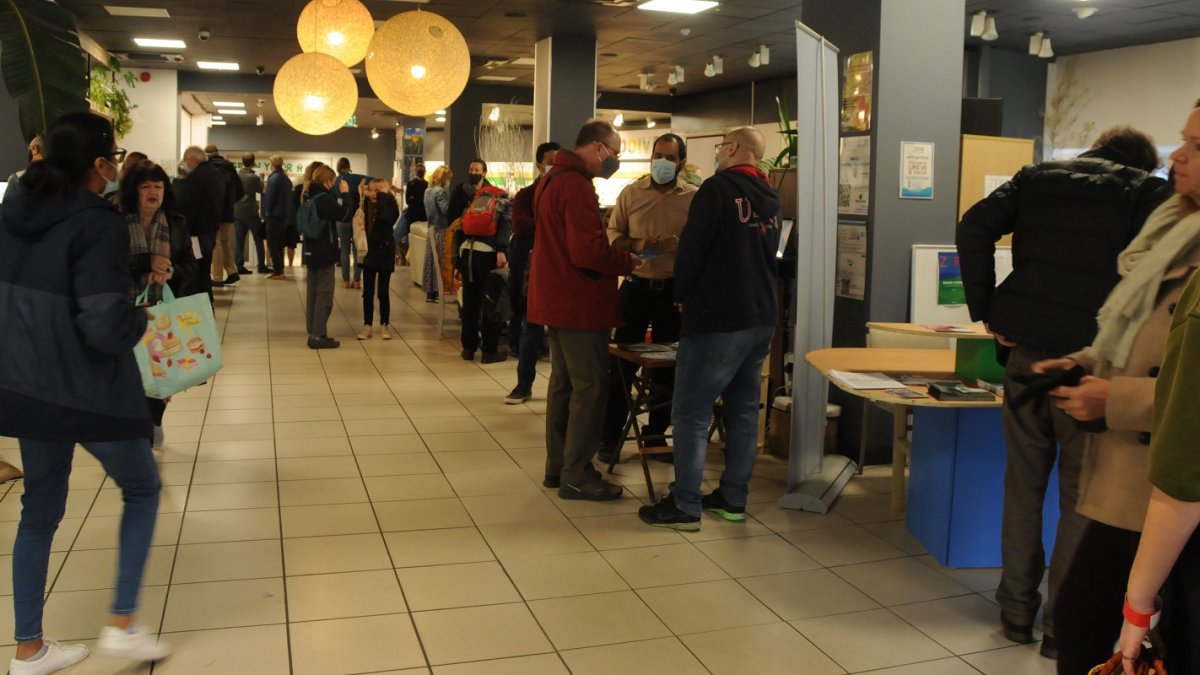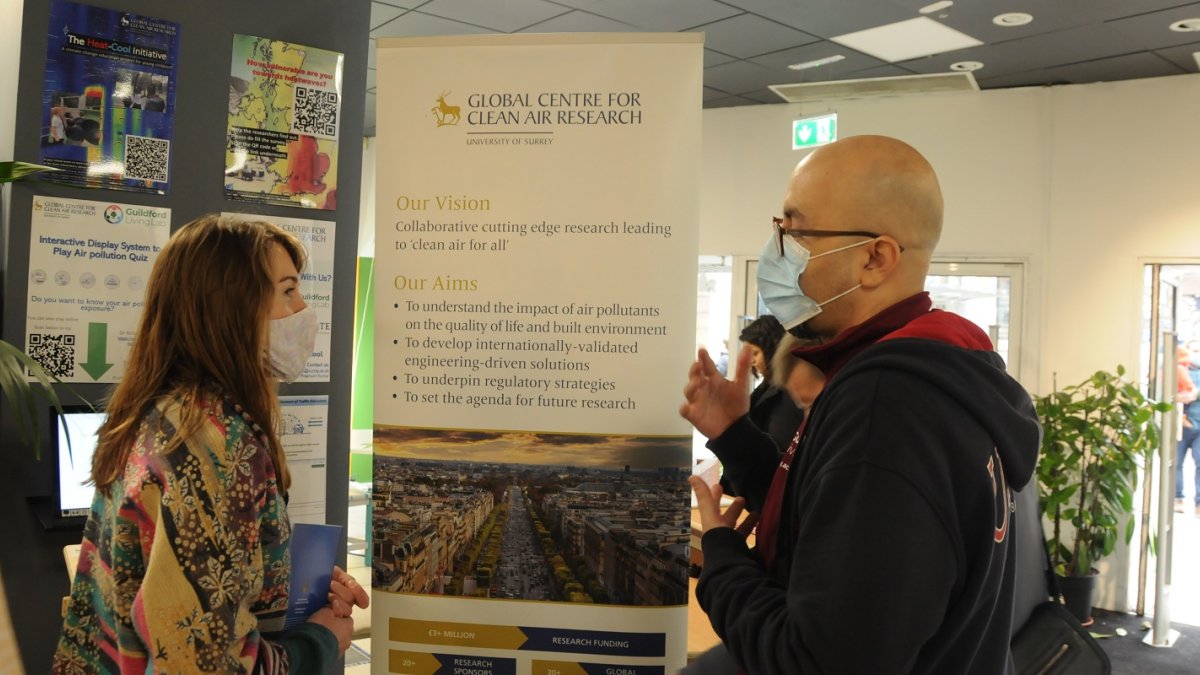 The event, on Saturday 20 November, saw the team out in force on the streets of Guildford, meeting local residents and talking to them about the Centre's work. A stall was set up in the centre of town which showcased GCARE's vision of 'clean air for all', its work in understanding – and mitigating – the impact of air pollutants on urban life, and the links between air pollution and climate change.
Visitors were able to explore a range of resources including public guidance documents and brochures on plant and greenspace management for improved air quality, and the Centre's guidance for schools for reducing pollution exposure. The highly interactive stall also included an air pollution quiz, which drew lots of interest from visitors of all ages, and a HedgeDATE tool, which helps users to design their gardens for improved air quality.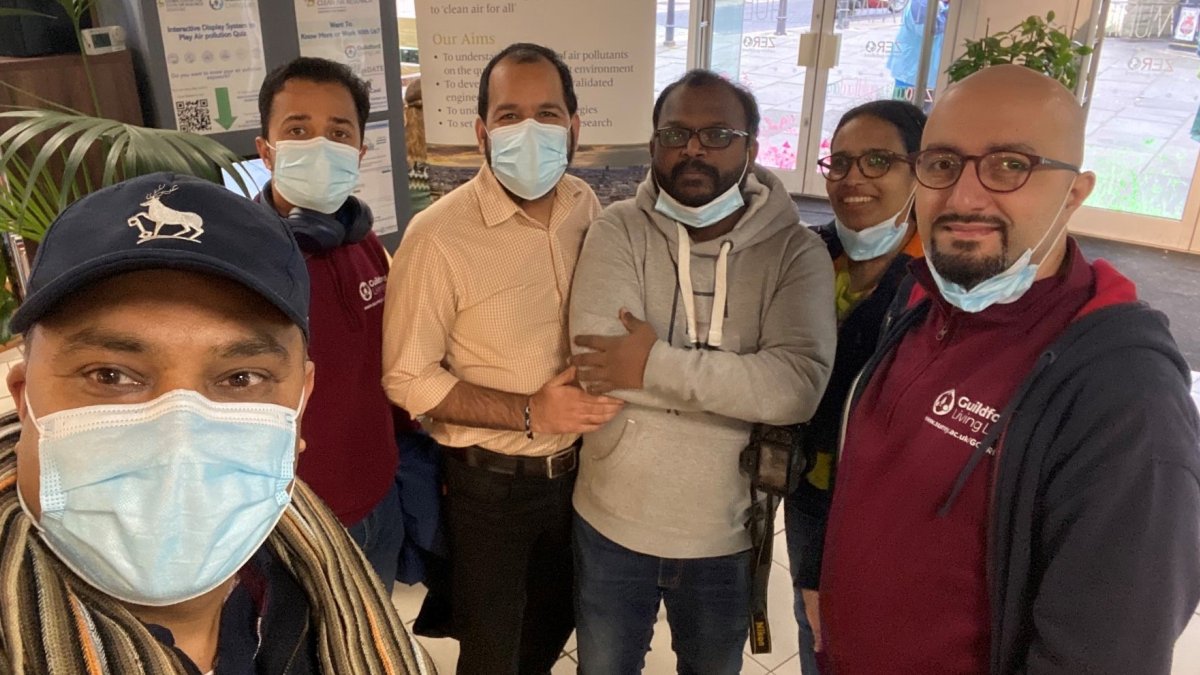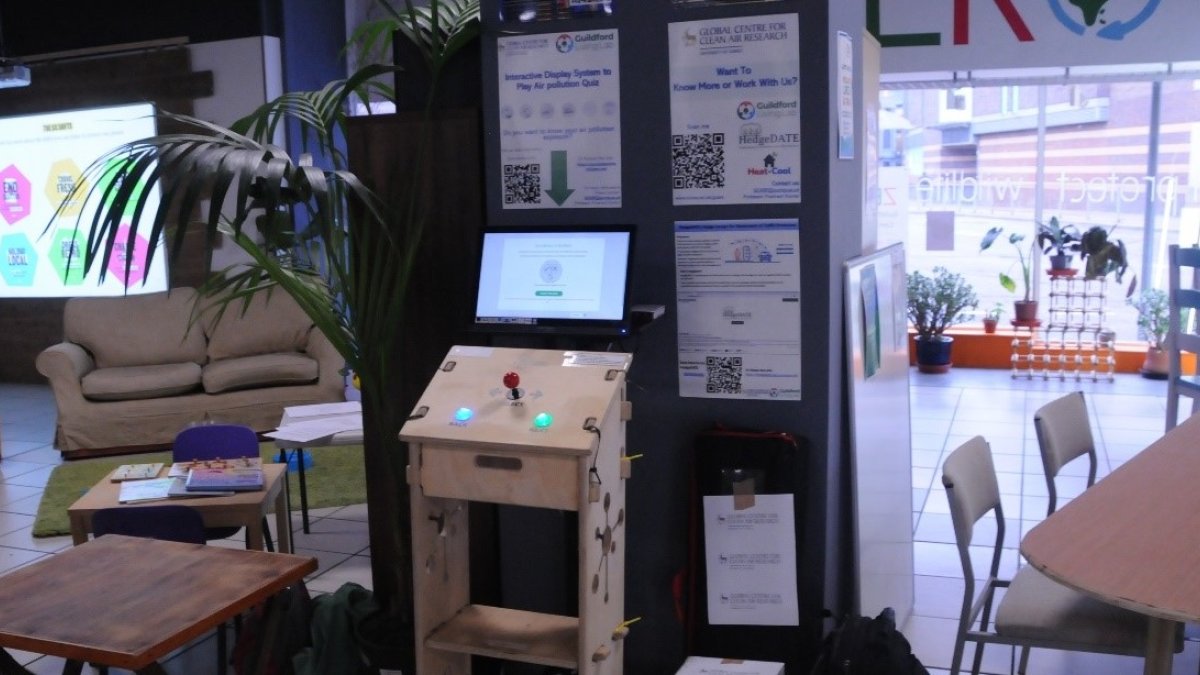 Around 500 people came along to the event which highlighted local sustainability initiatives underway in Guildford such as an electric bike 'try before you buy' scheme with Guildford Electric Bikes, and an initiative to cut fashion emissions and help low income families with Surrey Hills Baby Clothes Library.
Following its launch, Zero Carbon Guildford is a permanent community space at in central Guildford (14-16 Friary Street) which is open to the public. GCARE's display area, including the interactive air pollution quiz information resources, remain on display.
Ben McCallan, Chair of Zero Carbon Guildford said: "We're delighted about our ongoing partnership with GCARE and Guildford Living Lab at the University of Surrey. Parts of Guildford sometimes record the worst air pollution in the whole of England, so we're ecstatic that GCARE can feature prominently in ZERO, installing an air pollution quiz machine, with live air quality monitoring coming soon!"
Professor Prashant Kumar, founding Director of the Global Centre for Clean Air Research and the founder of Guildford Living Lab, said:
"The launch of Zero Carbon Guildford is very timely, allowing people in the local community and other stakeholders to contribute to the largest crisis of our time: climate change. The launch day was very enjoyable, with residents wanting to learn more about the Zero Carbon Initiative and air pollution issues in Guildford. Residents took part in various fun and interactive activities which were aimed at helping them to understand and take ownership of the local air pollution issue and contribute to the carbon net zero agenda".
Professor Kumar added "We have now made a number of our public resources available at the ZERO  that will allow visitors to learn about the mitigation measures we take to tackle air pollution exposure, manage natural hazards via nature-based solutions, and mitigate climate impact such as heat waves, as well as citizen science initiatives such as Heat-Cool for school children via our Guildford Living Lab. I encourage everyone to visit ZERO to make use of these resources and be part of the journey for making a positive change to our health and the environment."
Zero Carbon Guildford aims to help the borough of Guildford reach carbon neutrality by 2030 through the development of a community-led climate action plan.