---
news
Help us find a home for our beloved pony, Ruby
We're looking for a forever home for Ruby, one of our much-loved teaching ponies. After two years of helping our students train to be vets, she's looking for a change of scenery, in a typical yard environment, where she can have more of a routine.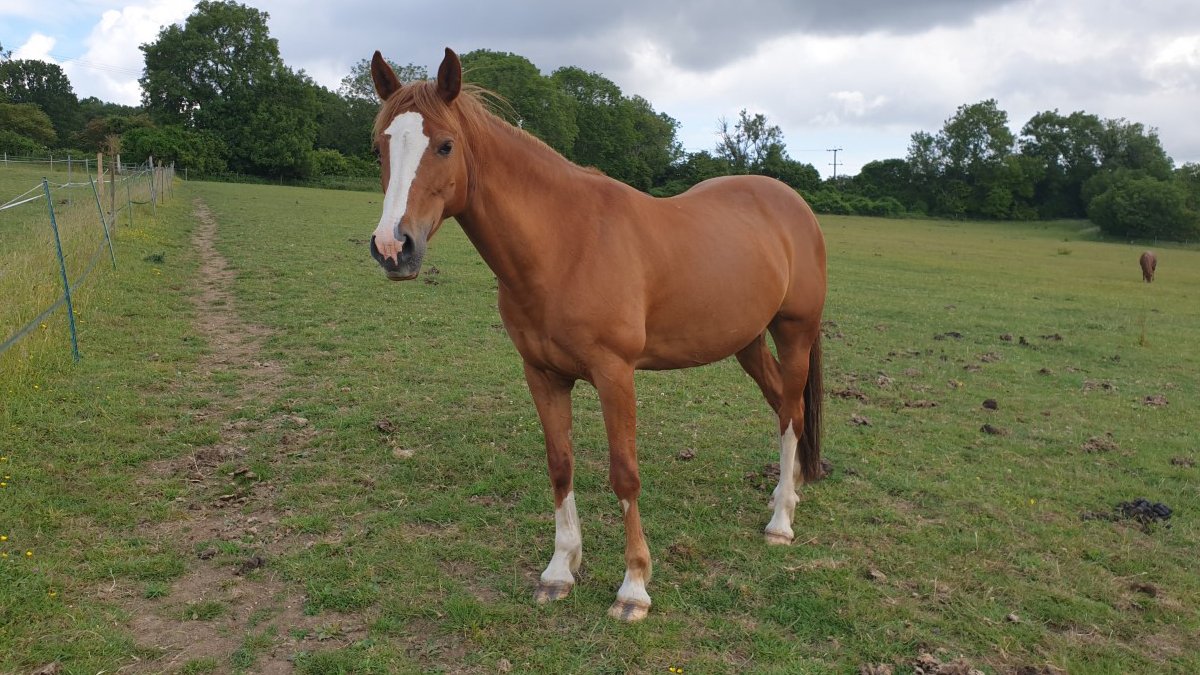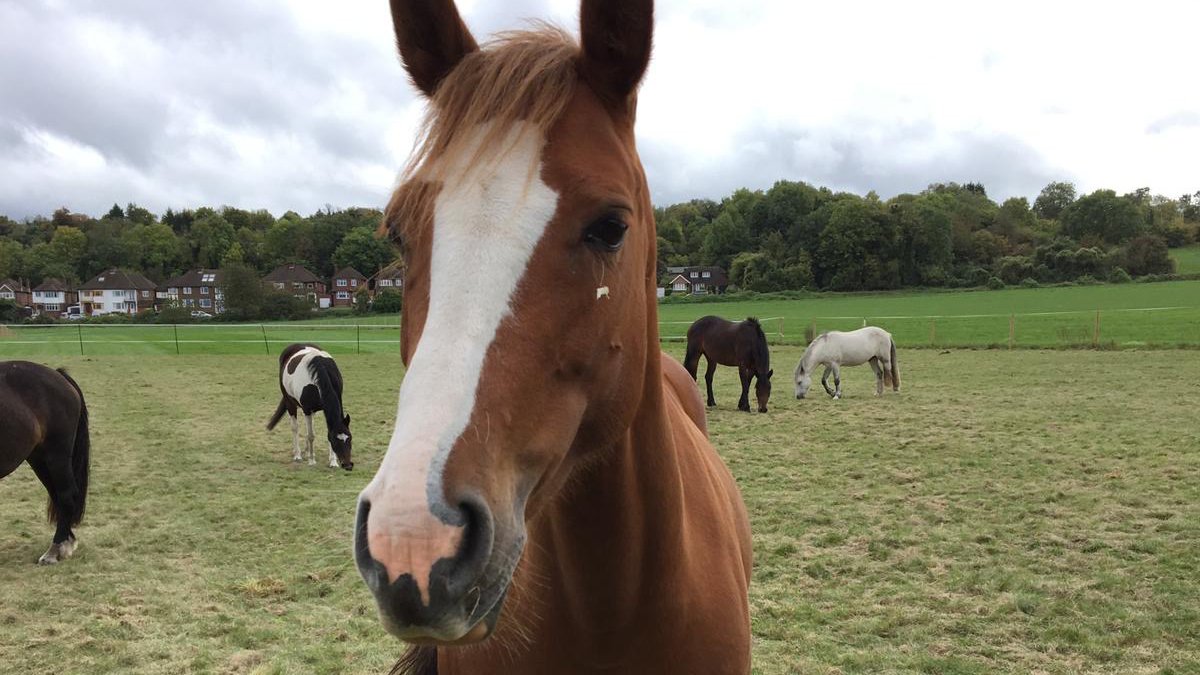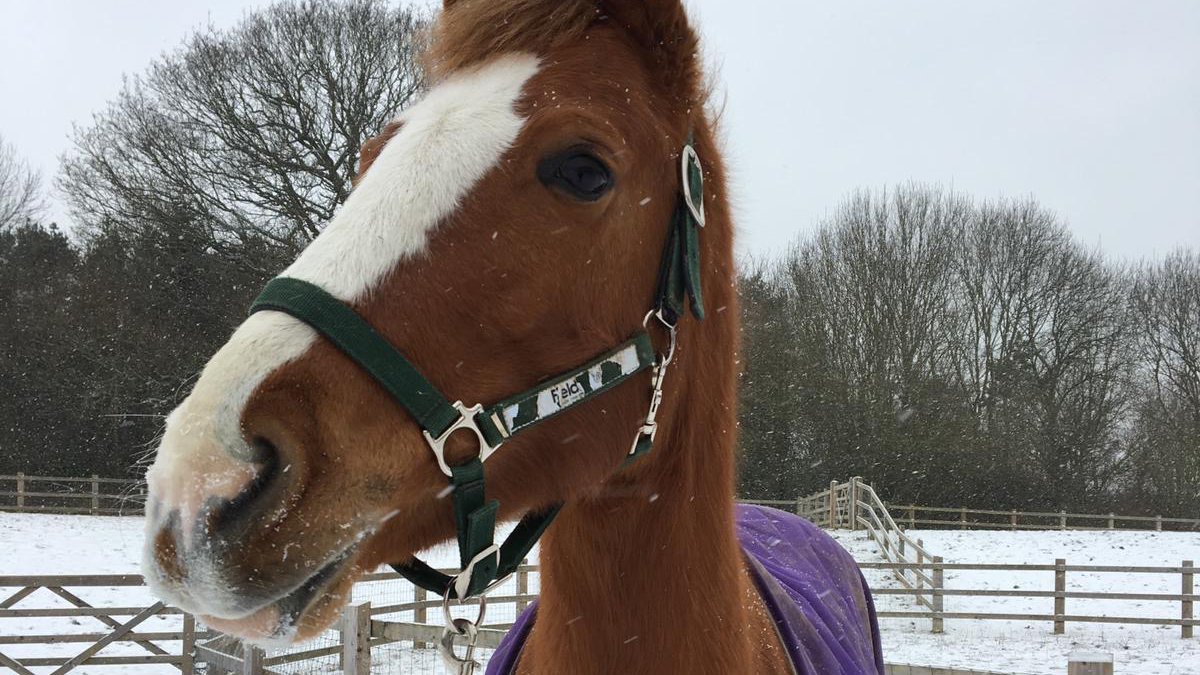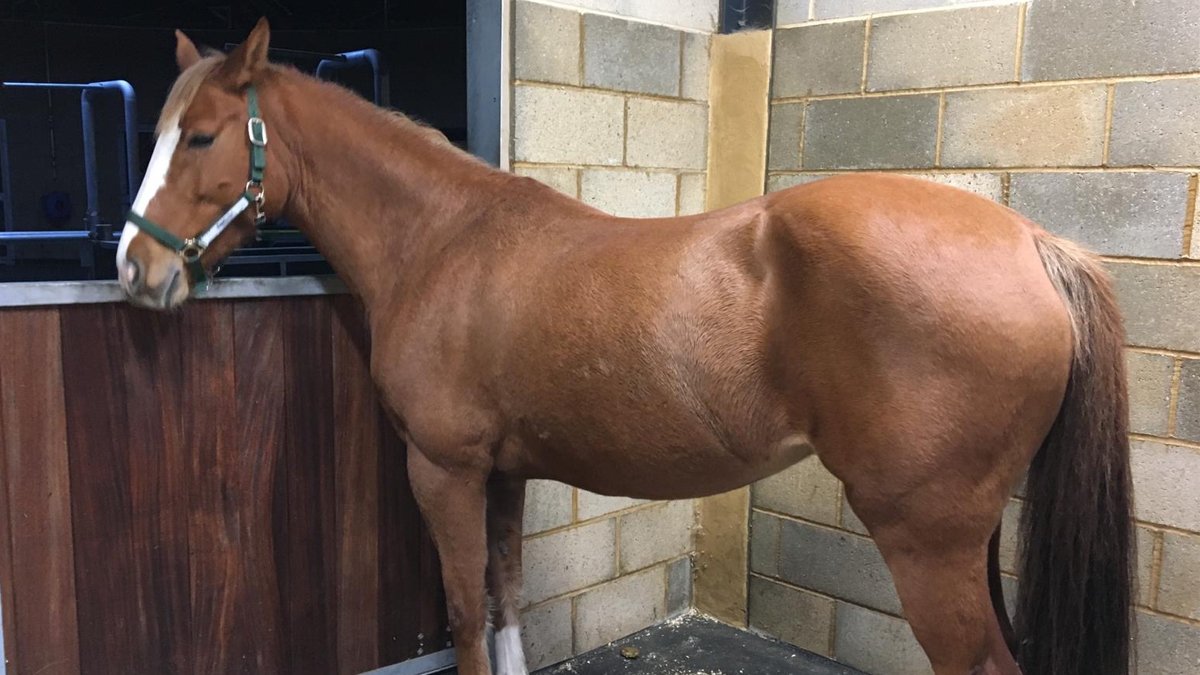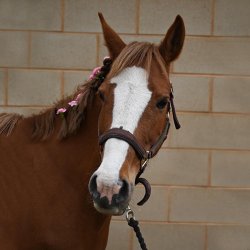 About me
Breed: Welsh X WB
Colour: Chestnut
Age: 12 years old
Height: 14.3 hh
Weight: 475kg
Likes: Any treats, a routine and people I know
Dislikes: Too many people around me and having my abdomen listened to through a stethoscope (abdomen auscultation)
Temperament
I have a lovely temperament (so I'm told!) and I'm happy being stabled or living out. I'm unshod but stand well for the Farrier and the Vet, and I'm good to load. I settle well in the field with either mares or geldings and would make the perfect companion.
Diet
I love grass and I'm partial to some Happy Hoof and balancer. If I winter out, I might need some supplementary hay.
Medical history
In May 2019, I became left fore lame, and an MRI in August 2019 confirmed a diagnosis of navicular disease, meaning I can't be ridden. However, I'm currently sound and medication-free, and still enjoy lunging exercise.
Background
Before coming to the University of Surrey, I came from a private home where I was well loved, and did dressage and show jumping.
My new owners
I'm looking for an owner who's cared for horses for several years, who I can bond with, and who can give me my forever home. After two years of helping students train to be vets, I want a change of scenery - I've become tired of teaching, and would much prefer more of a routine and a typical yard environment to relax in.
I'd like a good turnout (1-1.5 acres per horse) with good quality fencing. I'm happy living out but having a stable to shelter from bad weather would be great. I'm very sociable and would love to have at least one horse with me - I'd make an ideal companion pony!
I'm free to the right home (subject to vetting) and ownership will be fully transferred.
My time at Surrey
I've been helping with teaching and demonstrations for first, second, third and fourth year BVMSci (Hons) Veterinary Medicine and Science students. I've helped teach hundreds of students basic handling and been involved in clinical examination and diagnostic imaging practicals too. My work has been crucial to helping students becoming confident, hands-on vets.
My teaching schedule can vary – some weeks I'm working every day, and others it's just the once, giving me more time to relax! In practicals I participate for 2-4 hours but get a break by rotating with my five pony friends.
The School of Veterinary Medicine also has three cattle and six sheep, which are used for teaching, demonstrations, examinations and remediation.
Get in touch
If you'd like to find out more about me and the rehoming process, please contact Claire Gotto, Director of Veterinary Partnerships and Animal Resources: c.gotto@surrey.ac.uk.
Please note, before I can be rehomed the University of Surrey will conduct a thorough vetting process, to ensure you have the correct expertise, facilities and commitment to be my new owner.
Featured Academics
---
Related content
---