---
feature
Published:
19 October 2023
"I hope our new School will be a key contributor to the local health economy"
Professor Juliet Wright is the founding Dean of our new School of Medicine, which accepts its first students in 2024. We caught up with Juliet, who's also a Surrey alumna, to learn how we'll train the next generation of medical doctors…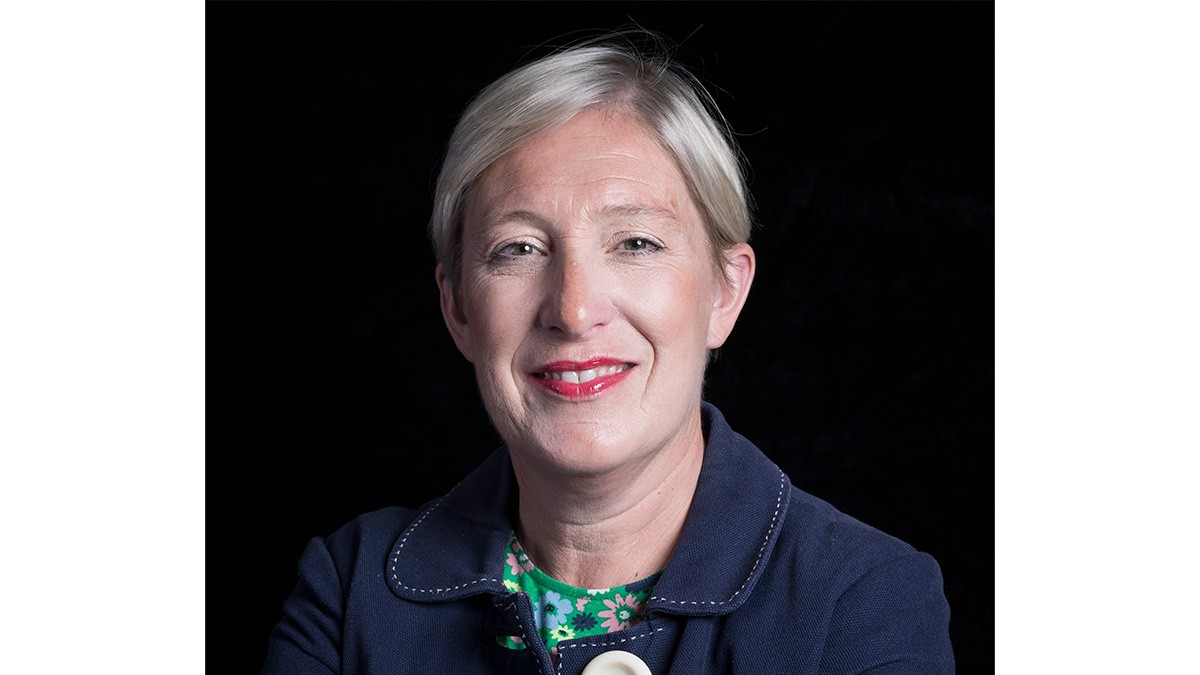 What's your background? 
I'm a consultant physician and geriatrician. I trained at Guy's and St Thomas' Hospitals, graduating in 1994. I completed my post graduate training in what was called the South-West Thames Region. I studied for my Doctor of Medicine degree at the University of Surrey, investigating the role of recombinant human growth hormone in elderly patients having knee replacements. After achieving my certificate of specialist training, I was appointed as a Senior Lecturer/Honorary Consultant at Brighton and Sussex Medical School (BSMS) in 2007 and I was promoted to Chair in 2018. I had a number of roles at BSMS. I was the Director of Undergraduate Teaching and Learning for eight years before taking up my role at Surrey. 
My research interests are HIV in the elderly, oncology in the elderly and undergraduate medical education.
What are your memories of studying at Surrey?
I studied at Surrey from 1999-2001. I was largely based at the Royal Surrey County Hospital, working with Professor Russell Jones. Back then, there was no School of Veterinary Medicine, no Kate Granger Building and the Postgraduate Medical School was based in the Legget Building. But there was a strong presence of clinical medical research and the missing ingredient was a medical school. 
What lured you back? 
To be part of the set-up of a new medical school is a rare opportunity. The chance to lead such a team is even rarer and I'm passionate about high-quality undergraduate education. 
Being able to start afresh and build the School from the ground up is incredibly exciting, particularly as the aspirations here are to have a very integrated and clinically focused programme, and a relatively small one in terms of student numbers. This means we can closely support doctors in training both professionally and academically. 
How will the School of Medicine operate?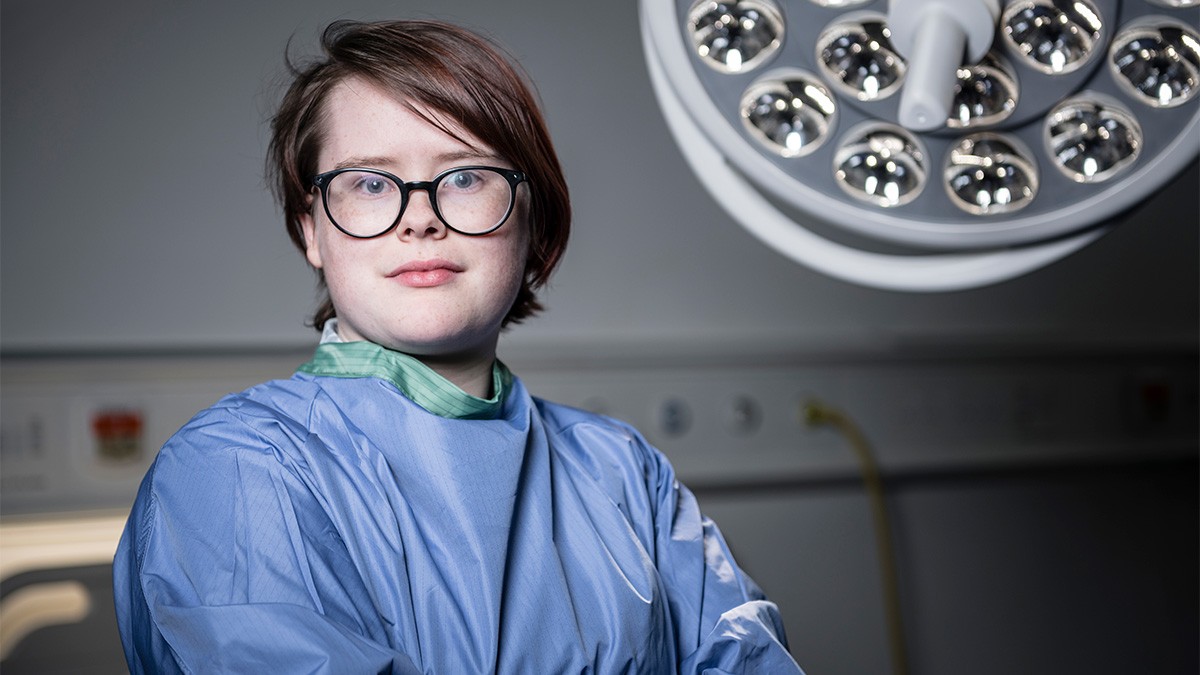 This programme is for graduates and it's a four-year course. It takes a student on a journey from fundamental biomedical sciences right the way through to Foundation Year One Doctor level. 
The first year of the course is spent attaining the knowledge of the pathophysiologicial basis of medicine, while beginning to develop the professional skills of a doctor. Much of this learning will be achieved through small-group teaching and clinical simulation. Students will gain clinical experience in general practice and community psychiatry placements, too. 
In Years Two and Three, students are 90 per cent based in clinical practice on specialist rotations in different NHS Trusts. Students will have the chance to work in all the major clinical specialties, and they will learn directly how to assess and manage patients. 
In Year Four, students will further develop the skills necessary to succeed as a foundation doctor. Students sit the Medical Licensing Assessment, which is the new national finals exam, halfway through the final year. After this, the second half of the year focuses on refining and building clinical experience in hospital placements to support the students in their transition into working life. 
This is an accelerated programme and so it will be fast-paced. Our students will also be regularly assessed and supported in their training with small but frequent exams. This means we'll be able to spot areas where students may need more help and address those issues proactively.
What are the immediate goals for the School? 
We need to be ready to accept our first intake of students in September 2024. This involves ensuring we have a full teaching faculty, and all the teaching resources and clinical equipment in place to deliver Year One. After that, our focus will be on continually ensuring our standards so that we can safely and successfully train our students to succeed in their final assessments and move into foundation training. 
Our School will achieve full accreditation with the General Medical Council when we graduate our first cohort of students in 2028. 
What excites you most about taking on this role? 
It's the chance to review, revise and refine the education that medical students need today. When I trained as a doctor, there was no internet and you had to keep all your knowledge in your head! The information available to students is now much greater and more easily accessible. It's exciting to support technology learning in a digital environment. Having the chance to build a course that is appropriate for the internet generation and working out where technology can enhance the learning experience is exciting. 
We'll be using virtual reality resources and we're able to support clinically relevant anatomy teaching with live streaming of surgery into our anatomy teaching facility. In addition, we'll support our students to understand how technology is used in the clinical domain in virtual clinics and in hospital at home services, as well as its role in diagnostic and therapeutic medicine in secondary and tertiary care. 
Our students will benefit from being taught in an academic-rich environment, and I'm sure they'll be inspired by seeing the breadth and depth of the high-level scientific research that goes on at Surrey University. 
We remain really excited about being able to facilitate small groups learning, and to be able to offer a more focused, personal and bespoke teaching experience. 
Where do you hope we are in 10 years? 
We should have succeeded in our ambition to be a fully accredited UK medical school that is a key contributor to the local health economy. 
At the moment, because of the restrictions on the number of medical students imposed by the Office for Students, we're largely taking an international graduate cohort. But we're excited by the NHS Long Term Workforce Plan. The proposed increase in places at UK medical schools means that Surrey will be well placed to train a full cohort of home students in the future. 
Importantly, a successful medical school will allow us to build strong academic networks, furthering local, national and international research opportunities. 
Looking even further ahead, it will be lovely to see some of our first cohort coming back to our school  as clinical educators and researchers, while practising in our local clinical trusts and community practices
Learn more about our School of Medicine.