---
press release
Institute for People-Centred AI Joins Turing University Network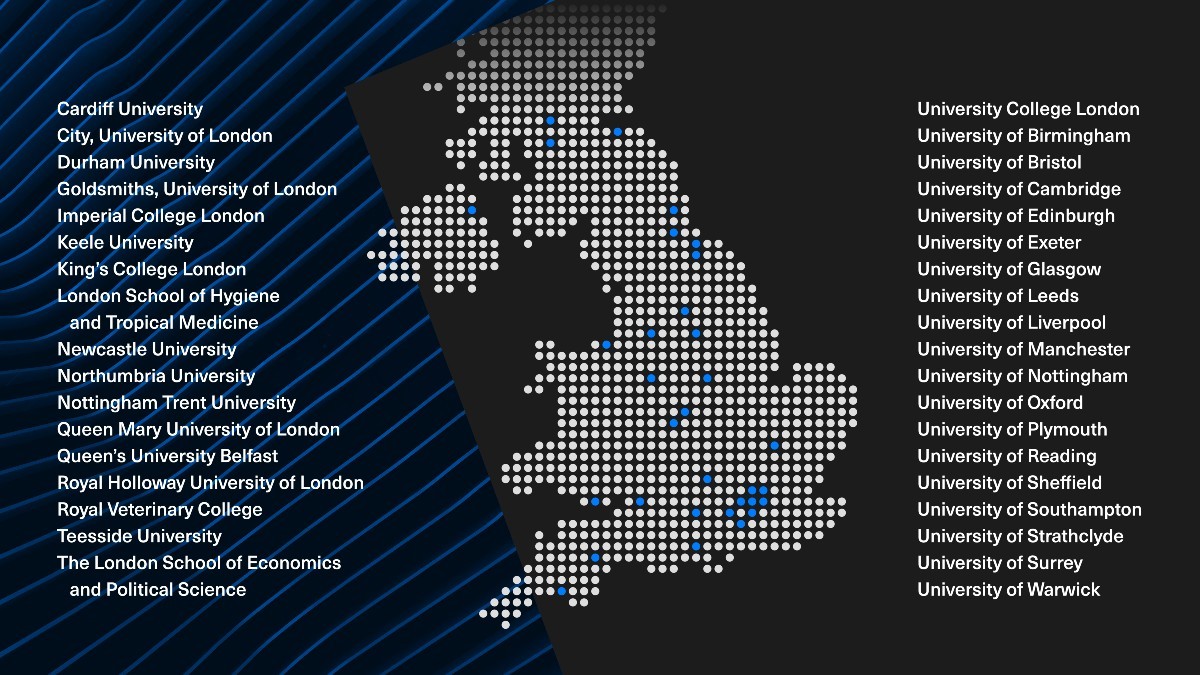 The Alan Turing Institute (the national Institute for data science and artificial intelligence) has launched the Turing University Network as a new way of working with universities leading in AI across the UK. The network is part of Turing's new strategy aimed at using data science and AI for social good. 
The Institute for People-Centred AI combines over 30 years of technical excellence in machine learning with multi-disciplinary research to answer the technical, ethical, and governance questions that will enable the future of AI to be truly people-centred. 
 
Professor Adrian Hilton, Director of the Institute for People-Centred AI at the University of Surrey, said: 
"Artificial intelligence research is advancing rapidly, and it's crucial to ensure that this technology benefits society as a whole. Collaborative efforts, such as the Turing University Network, are vital to achieving this goal. We're delighted to join this network, which will facilitate stronger connections across data science and AI research. Being a member will enable us to collaborate and contribute to the Turing Institute and the dynamic wider community. This partnership will significantly accelerate our research and ultimately amplify our impact, and we're excited to see what the future holds." 
The Turing University Network comprises thirty of the top AI universities in the UK, including Surrey's unique pan-university Institute. This demonstrates how new approaches to AI development, which take a truly multi-disciplinary approach to the subject, are fast becoming essential.  
The Turing University Network is an important component of the Surrey Institute's strategy which is aimed at changing the world for the better with data science and AI. The network supports the Institute in achieving its three ambitious goals: 
Advance world-class research and apply it to national and global challenges 

Build skills for the future

Drive an informed public conversation. 
 
Donna Brown, Director of Academic Engagement at The Alan Turing Institute, said: 
"We're delighted to launch a new UK-wide university network of data science and AI expertise via the Turing University Network. The network is crucial to the successful delivery of the Institute Strategy, enables our role as a national convenor in the data science and AI landscape, and creates an opportunity for meaningful collaboration where interests align across research and innovation, skills, and engagement." 
Media Contacts
---
External Communications and PR team
Phone: +44 (0)1483 684380 / 688914 / 684378
Email: mediarelations@surrey.ac.uk
Out of hours: +44 (0)7773 479911