---
news
Mastering your studies in data science
Will Hemsley, who's studying for an MSc in Data Science, gives us his thoughts on life as a postgraduate student at Surrey.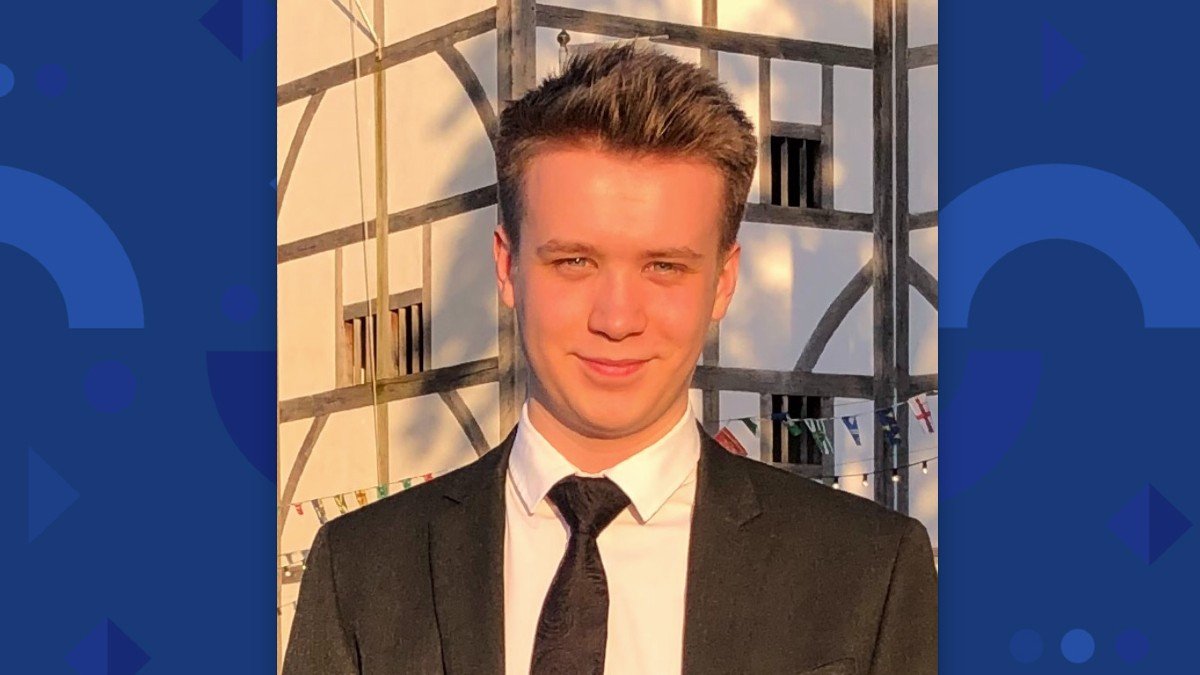 "Having not come from a background in computer science, I initially worried I'd struggle with the MSc content," says Will. "But after starting the course, it was clear this wouldn't be the case. All skills required for the masters were taught or additional resources were provided.
"Plus, despite the frequently challenging content, the department and lecturers were always incredibly helpful and took the time to offer any help that was needed."
And these aren't the only comments that Will has about the course for potential postgraduate students.
Preparation
"My first tip would be to work through a few introductory online courses for some of the module topics you'll be taking. The tutors will cover all this content, but it's often good to have a head-start. It'll only strengthen your understanding.
"Have an open mind, too! The course features a wide range of topics and content you may never have seen before, so be prepared to learn about a plethora of new things. Who knows? These may spark a growing interest in something new.
"Get programming, as well! Although all necessary programming languages are taught during the masters, taking time to get used to programming – particularly in Python – will help for a number of modules."
Your first weeks
"During the first few weeks, you'll be meeting new course-mates, settling into life at the University and engaging in modules to bring you up to speed.
"There are also several events put on by the Students' Union, which are a great way to meet new people. The course content will ease you in and it'll allow you to get settled in."
Your timetable
"The workload is constant throughout the year, but it ramps up around coursework and exam deadline dates. Often there may be deadlines that are near one another, so being organised and prioritising your time effectively are key skills.
"As the content can often be challenging, spending the extra time to fully understand and master topics can help reduce the stress of the workload in later weeks."
Facilities
"There are computers at the University in both the lab rooms and the Library, but most people prefer to work on their own device. I'd advise you to have your own laptop that you can work on. With the recent pandemic, some students have been able to work remotely with the excellent online learning resources."
The course
"One of the best aspects of the MSc is the breadth of the content. This includes all elements of data science, from the underlying mathematics to natural language processing and cloud computing.
"In addition, the course provides practical career-relevant experience with hands-on group and individual projects. These are highly relevant when looking for a job in data science and they'll build your existing knowledge and improve your skills tenfold."
Additional advice
"Here are three key pieces of additional advice I'd also offer:
Take the time to engage in weekly lab sessions. These are hugely beneficial and will help boost your understanding. They're also a good way to meet others on the course and ask any questions you may have.
Don't be afraid to ask questions. Whether it be in a tutorial, lab or outside of timetabled sessions, asking relevant questions that you have is key. The lecturers are helpful and happy to answer.
Be sure to utilise the many services the University offers. It has a huge number of societies and clubs you can get involved in. There are also a wide number of support services, such as Surrey Nightline or peer support, that you can contact should you need to."
Learn more about postgraduate study in our Department of Computer Science.