---
news
Published:
29 November 2022
The most important person in the multidisciplinary team
Doctors don't work in isolation. Whether you're a GP or a consultant, you work alongside – and are supported by – a team of healthcare professionals, all striving for the same outcomes.  
Credit: University of Surrey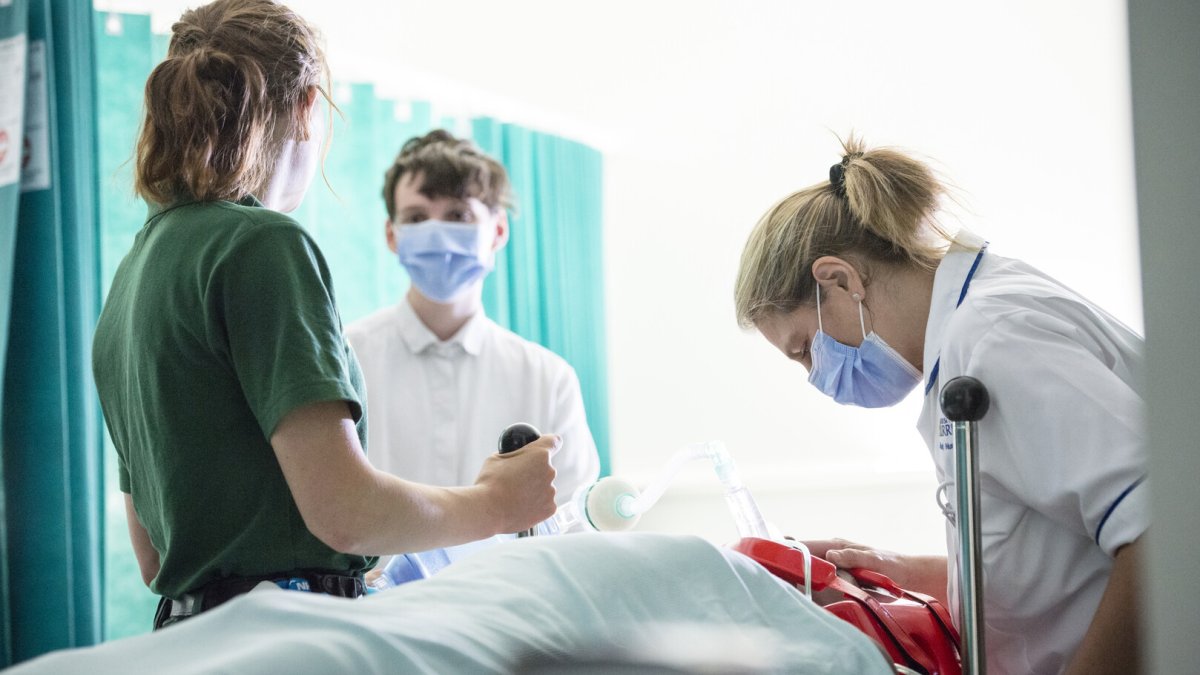 Sometimes the team is all in one place - in the operating theatre for example or in a multidisciplinary team meeting to agree a care plan for patients with complex or long-term conditions. At other times, the team may be virtual or sequential, with different professionals bringing their expertise at different stages, from diagnosis through to treatment and recovery. 
The most effective teams are those with respect for and an understanding of what each of their peers can bring. That results in the most effective division of responsibility and the best use of professional skills.  
Historically, many newly qualified doctors lacked understanding of the team's capabilities. They started their professional careers with a limited view of what their peers could do. In a busy hospital, of course, they'd learn fast. But imagine if, instead, they had walked in on day one with an appreciation of their colleagues' skills. It would mean for better relationships and, in many cases, better outcomes for the patient. 
An interdisciplinary approach
That's why one of our guiding principles at the School of Medicine is that we don't teach medical students on their own. In lectures, seminars and group discussions, you'll be learning alongside students on courses across the Faculty of Health and Medical Sciences, from nurses to psychologists, paramedics and physician associates. You'll be in contact with trainee sports scientists and data scientists, nutritionists, pathologists and occupational therapists. 
So when it comes to exploring how to diagnose and treat a particular condition, you'll do so from a range of different perspectives. You'll gain an insight into what questions a nurse or psychologist might ask, how cellular pathology could aid diagnosis and how exercise could accelerate recovery. This interdisciplinary approach makes for a richer learning experience and equips you more effectively for your professional career.  
But there's one crucial aspect to team-working that goes beyond engaging with your fellow students. It's the requirement to keep the focus on the most important member of the multidisciplinary team: the patient. To listen to their priorities and concerns and use those to guide the team's decision-making and inform the care you provide.  
Even though the patient isn't always in the room as you learn, our goal is to nurture a generation of doctors who think and act in this truly patient-centric way.