---
press release
Published:
25 November 2021
New opportunities for Black British research students at the University of Surrey thanks to £400k grant
The University of Surrey has secured a £400,000 grant from the Office for Students and Research England to improve Black British students' access to – and participation in – postgraduate research.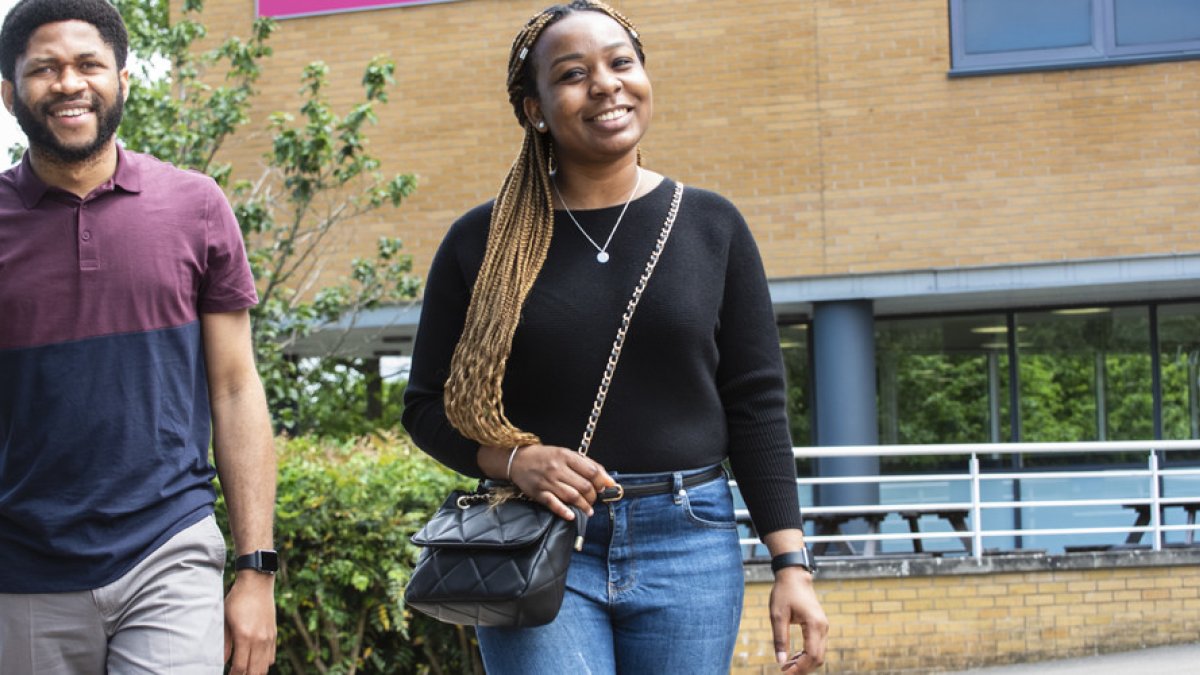 The grant will allow Surrey to offer a programme to provide Black British students with the resources, support and environment necessary to pursue rich and rewarding careers after graduation.  
The new programme will embed sustainable initiatives that build a pipeline for Black students, enhance their experience, provide a career boost, and increase the numbers of under-represented Black British students within Surrey's postgraduate research community.   
Surrey's new programme will include the Shine Scholars initiative --- a package that provides a fully-funded, enhanced PhD experience for scholars (summer school, mentoring including reverse mentoring for Executive Board, placement opportunities, teaching qualifications, tailored career advice).   
Ajay Ajimobi, University of Surrey Students' Union President, said:  
"It is great that Surrey has secured such a significant grant to facilitate a programme like this for Black British PGR students. A programme that aims to improve the representation of Black British PGR students is crucial right now and I am confident that this programme will benefit aspiring Black British PGR students and their future endeavours."  
Dr Emily Williams, Principal Investigator of the Shine Scholar project, said:   
"This is a really exciting programme that aims to dismantle structural inequalities within postgraduate research and to build inclusive practice in which our PGR students from Black British backgrounds can thrive. As well as its direct impact on these students, improving race equity is of real benefit to our whole postgraduate community – we can't wait for this to start having an impact."  
Dr Kate Gleeson, Director of the University of Surrey's Doctoral College, said: 
"Across the sector, the pipeline is broken between undergraduate study and postgraduate research for Black British students. This programme allows Surrey to address this, making meaningful changes across the PGR lifecycle that will focus on equity for our Black British students, but will be of benefit to our whole community."  
Media Contacts
---
External Communications and PR team
Phone: +44 (0)1483 684380 / 688914 / 684378
Email: mediarelations@surrey.ac.uk
Out of hours: +44 (0)7773 479911