---
news
Published:
06 December 2022
Perovskite materials research presented at IEEE conference
A team of researchers from the Department of Physics raised the profile of Surrey's research in perovskite materials at the IEEE Nuclear Science Symposium and Room Temperature Semiconductor Detector (NSS-RTSC) conference in Milan.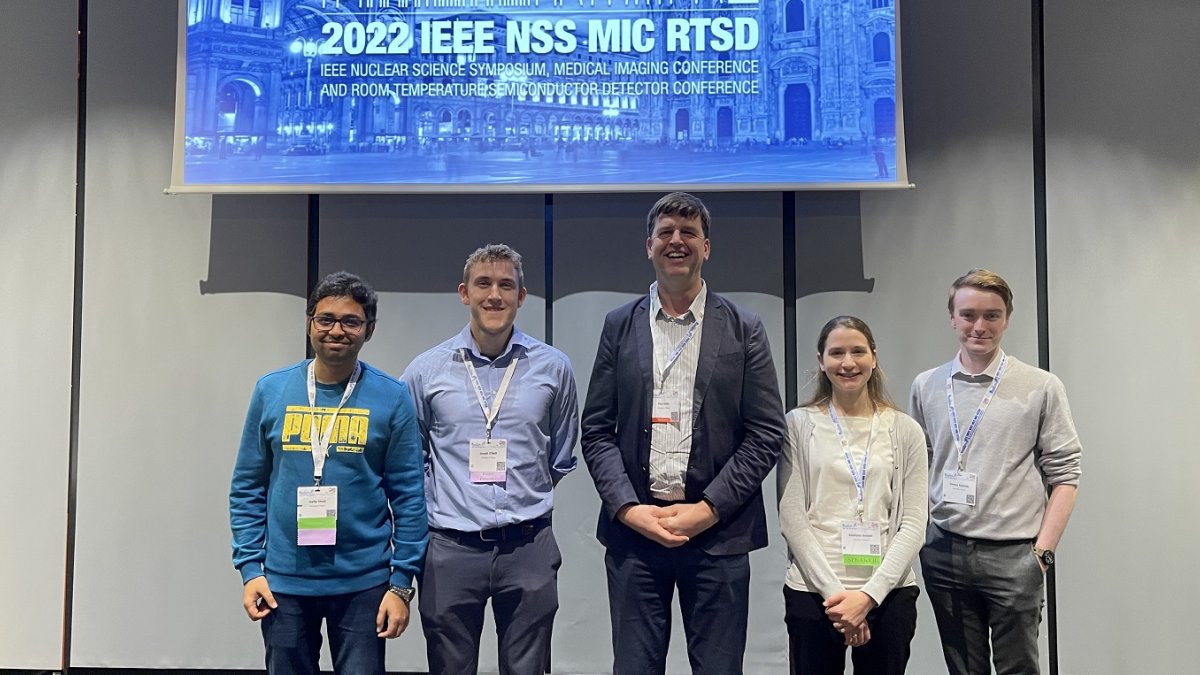 The IEEE NSS-RTSD conference is the premier annual international conference for researchers working in radiation detection and instrumentation, and was back face-to-face in Milan for the first time since 2019.
Surrey's research group, led by Professor Paul Sellin, is the largest UK team working on perovskite materials for radiation detection applications. The group studies the fundamental performance of these materials, and their application as detectors in fields such as medical imaging, environmental monitoring, and nuclear security.
Perovskites – a range of organic and inorganic materials already used in applications such as solar cells – have exciting potential in the field of radiation detection as they can enable high sensitivity X-ray and gamma ray detectors that can measure both electrical signals and scintillation light.
At the conference the team presented three oral papers and two poster presentations, describing Surrey's work on perovskite radiation detectors as both semiconductor and scintillation detectors.
Professor Sellin comments:
"The study of perovskite radiation detectors has developed worldwide very rapidly over the last three years, and the Surrey team is at the forefront of developing new perovskite devices for X-ray and gamma detection."
Discover our courses in physics.