---
news
Published:
17 August 2021
PhD student selected for prestigious New York Pre-Doctoral Program
Sophia Lilleengen will spend five months at New York's Flatiron Institute Center for Computational Astrophysics, having been accepted onto its elite Pre-Doctoral Program.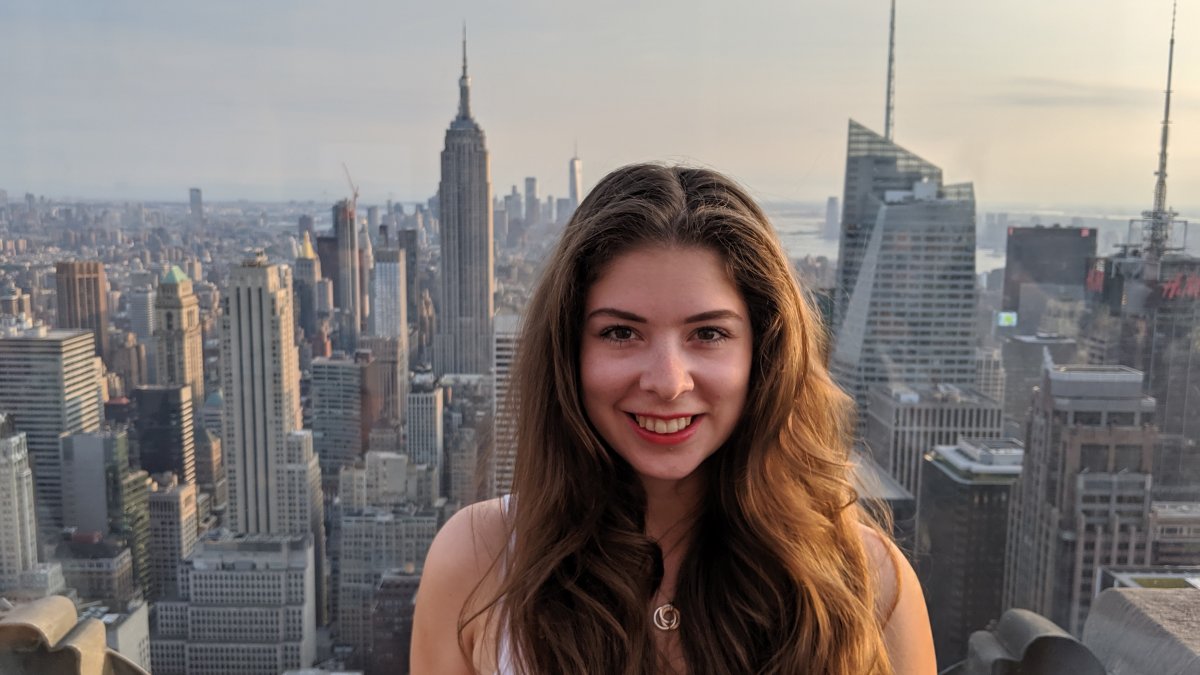 Sophia, who is studying for a PhD within the Department of Physics, has been selected for the Flatiron Institute Center for Computational Astrophysics (CCA) Pre-Doctoral Program. She will spend January to June 2022 at the Institute in New York City before returning to Surrey to complete her PhD. The Pre-Doctoral Program is designed to enable talented researchers from around the world to collaborate with leading CCA scientists on a variety of topics in computational astrophysics.
Focused on understanding how dark matter behaves in the Milky Way, Sophia's research uses state-of-the-art computer simulations to predict how the shape of this dark matter is affected by the presence of the Large Magellanic Cloud which recently passed close to our galaxy. On the Pre-Doctoral Program, Sophia will explore the potential accuracy of the results she has predicted through these theoretical models, which has exciting implications for other research projects.
Sophia said: "I feel very honoured to be selected for this programme. I am excited to work there with my mentors Adrian Price-Whelan and Kathryn Johnston and other collaborators, and join the scientific community at the CCA. Their expertise complements what I have learned at the University of Surrey so far and will improve my skill set and make me a better researcher.
"The project is at the forefront of understanding what exactly stellar streams are measuring in time-dependent galaxies. I hope to contribute to the community by making the code publicly available and that our results will enable many more important projects. Finally, I am looking forward to spending 5 months in New York!"
Dr Denis Erkal, Sophia's PhD supervisor at Surrey, commented: "It is great to see Sophia's hard work rewarded with this prestigious program. The skills and knowledge of her mentors at the Pre-Doctoral Program will be an excellent complement to the skills she has picked up during her PhD and I am excited to see what results her research uncovers."
Discover our courses in physics, including our Physics PhD.