---
news
Professor Ying Zhou to advise on the design of the next European Working Conditions Survey
Professor Ying Zhou has been invited by the European Foundation for the Improvement of Living and Working Conditions (Eurofound) to advise on the design of the next European Working Conditions Survey (EWCS)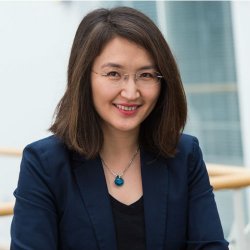 This survey will be carried out in 36 European countries in 2024. Since its launch in 1990, the EWCS has provided an overview of working conditions in Europe. Past surveys were carried out in 1990, 1995, 2000, 2005, 2010, 2015 and 2021.
The main objective of the EWCS is to contribute to European policy development on quality of work and employment issues by assessing and quantifying working conditions across Europe on a harmonised basis, identifying groups at risk, and monitoring trends over time.
Professor Ying Zhou has attended regular expert meetings with Eurofound in 2021 and 2022 to advise on the Innovation Project for the 2024 EWCS and the design of the main survey questionnaire. Her suggestions focused on digitalisation, hybrid workplace, job quality, and employee well-being.