---
press release
Published:
08 November 2022
Project to help cool Brazilian towns and cities
Nature-based solutions could help Brazilian towns and cities keep cool and safe from the effects of rising temperatures caused by climate change, according to a new project led by the University of Surrey, UK and the University of São Paulo, Brazil.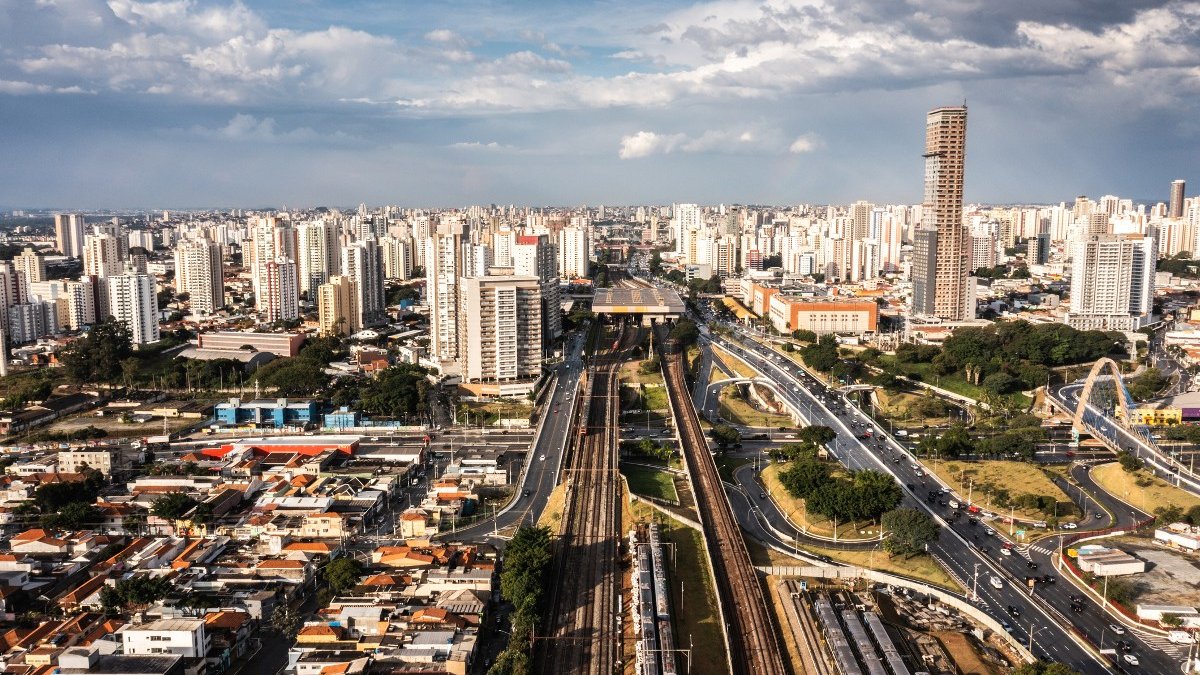 The GreenCities International Partnership project will investigate how urban parks can help to reduce temperatures and air pollution in humid regions, such as those in Brazil and elsewhere in South America.  
Professor Prashant Kumar, the Principal Investigator of the GreenCities project and the Founding Director of the Global Centre for Clean Air Research (GCARE) at the University of Surrey, said: 
"Brazilians, and indeed all citizens across South America, deserve to benefit from mitigating measures that protect them from extreme temperatures caused by climate change.  
"Parks and green spaces in urban areas have been shown to reduce the impact of the urban heat island effect greatly, but what we don't understand is how these measures work in areas of humidity such as South America. We hope to learn and develop solutions that can keep citizens in São Paulo cool and safe." 
Along with rising temperatures, GreenCities will also focus on the use of state-of-the-art atmosphere monitoring technology to monitor how carbon dioxide (CO2) emissions interact in urban and industrial areas.  
Professor Max Lu, President and Vice-Chancellor of the University of Surrey, said:  
"A central mission for the University of Surrey is to ensure that our research, innovation and knowledge have an impact across the globe. The GreenCities project is evidence of this ethos in action. This project could not be possible without the collaboration of FAPESP - São Paulo Research Foundation – and the University of Sao Paulo." 
Professor Maria de Fatima Andrade, GreenCities co-lead from the University of Sao Paulo Brazil, said:  
"We are delighted to be a part of this multidisciplinary project that brings together leading atmospheric physicists and chemists, as well as data scientists, all in an effort to mitigate some of the effects of climate change and help Brazilians live safely in urban environments. The project will also enlist citizens to help us collect data and design nature-based solutions that are cost-effective and available to all." 
The partnership is funded by the Natural Environment Research Council and FAPESP - São Paulo Research Foundation. 
The GreenCities project builds upon the legacy of pioneering research produced by GCARE around urban greening and nature-based solutions to mitigate air pollution and climate change impacts. GreenCities Principal Investigator and GCARE Director, Professor Kumar, also leads the £1.2 million RECLAIM Network Plus, funded jointly by the three UK Research and Innovation councils. RECLAIM Network Plus provides advice and resources for towns and cities to turn vulnerable spaces into healthy places for people.  
You can read more about the GreenCities project here. 
###
Notes to editors 
Professor Prashant Kumar is available for interview upon request 
For more information, contact the University of Surrey's press office via mediarelations@surrey.ac.uk or call 07720767399. 
Media Contacts
---
External Communications and PR team
Phone: +44 (0)1483 684380 / 688914 / 684378
Email: mediarelations@surrey.ac.uk
Out of hours: +44 (0)7773 479911