---
case study
Putting green infrastructure into action
According to the European Environment Agency, air pollution causes 400,000 premature deaths annually, with pollution generated by traffic a major contributor of particulate matter. However, research by the Global Centre for Clean Air Research (GCARE) shows that the careful planning and planting of green infrastructure (e.g. trees, hedges, green walls and green roofs) can help to mitigate this risk.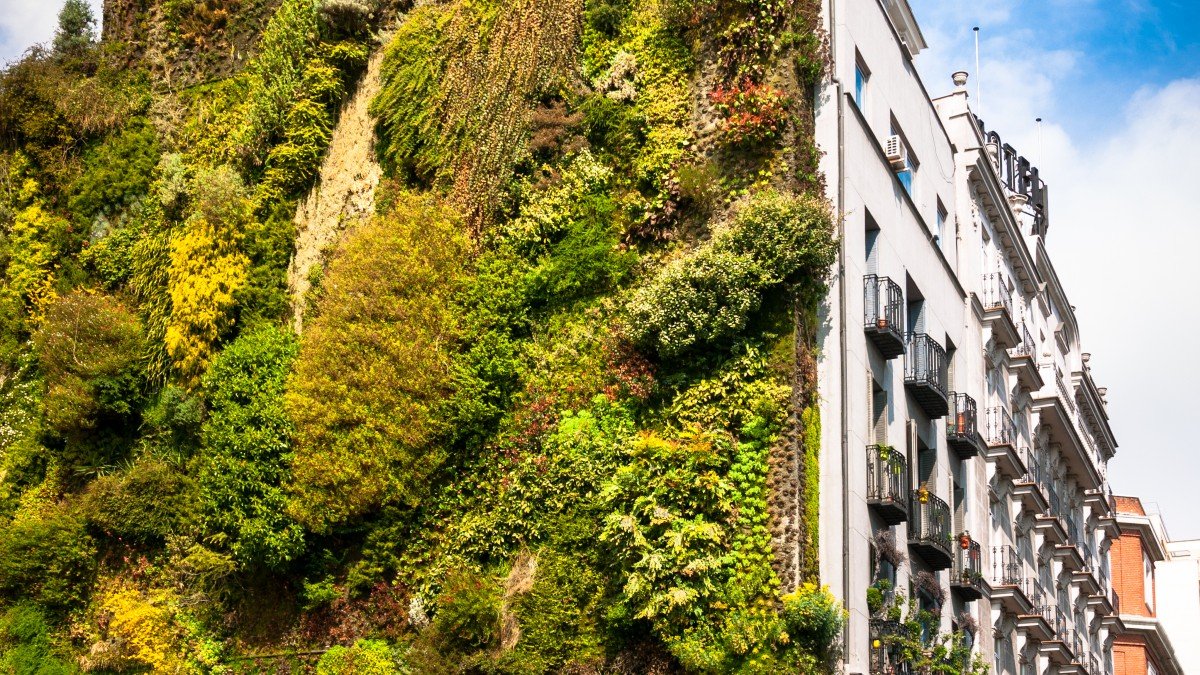 Green infrastructure offers benefits to public health both by diverting and diluting pollution away from people, and via direct capture of pollutants on leaf surfaces through deposition.
GCARE spearheaded green infrastructure research as a leading partner in iSCAPE (Improving Smart Control of Air Pollution in Europe), a three-year project funded by the European Community's H2020 Programme.
Within this project, a Guildford Living Lab was set up to enable experimental research with community partners to tackle the issue of air pollution. This included a five-month continuous experiment at a children's park which found that simply planting a hedge can halve the amount of traffic pollution that reaches children as they play, and a study across six roadside locations in Guildford, Surrey, which revealed that planting hedges only (rather than trees, or a combination of trees, hedges and shrubs) is most effective at reducing pollution exposure.
The results of a number of studies have contributed to an accessible and freely available guidance document, 'Implementing Green Infrastructure for Air Pollution Abatement', published by GCARE in August 2019. These guidelines are designed to help urban planners, landscape architects and gardeners to make informed decisions about the species of vegetation to use, and what factors to consider when designing a 'green barrier'.
We have been able to build up a framework of knowledge which is now helping municipal planners to create healthier and safer urban environments for citizens.
The guidelines identify which plant species are the most effective barriers against pollution, taking into account factors such as leaf size, foliage density and pollen. They give recommendations for how and where to implement planting for maximum effect in two typical urban environments: built-up street canyons (streets with buildings on both sides) and open roads.
Prior to the publication of the green infrastructure guidance, GCARE contributed to London-specific guidelines designed to help borough council planners and other bodies to optimise London's green spaces, woodlands and wetlands for better public and environmental health. The Mayor of London's Guide, 'Using Green Infrastructure to Protect People from Air Pollution', was published by Greater London Authority in April 2019.
Professor Prashant Kumar said: "We have been exploring the role of green infrastructure since 2014 and are continually learning more about its potential to protect people from the devastating effects of pollution. Taking into account factors such as vegetation lifecycle, wind direction and other variables, we have been able to build up a framework of knowledge which is now helping municipal planners to create healthier and safer urban environments for citizens."