---
news
Published:
17 January 2023
Royal Society awards academic Industry Fellowship to develop sustainable packaging
Professor Joseph Keddie has won a prestigious Royal Society Short Industry Fellowship to fund a collaborative project with packaging innovator Pulpex Ltd.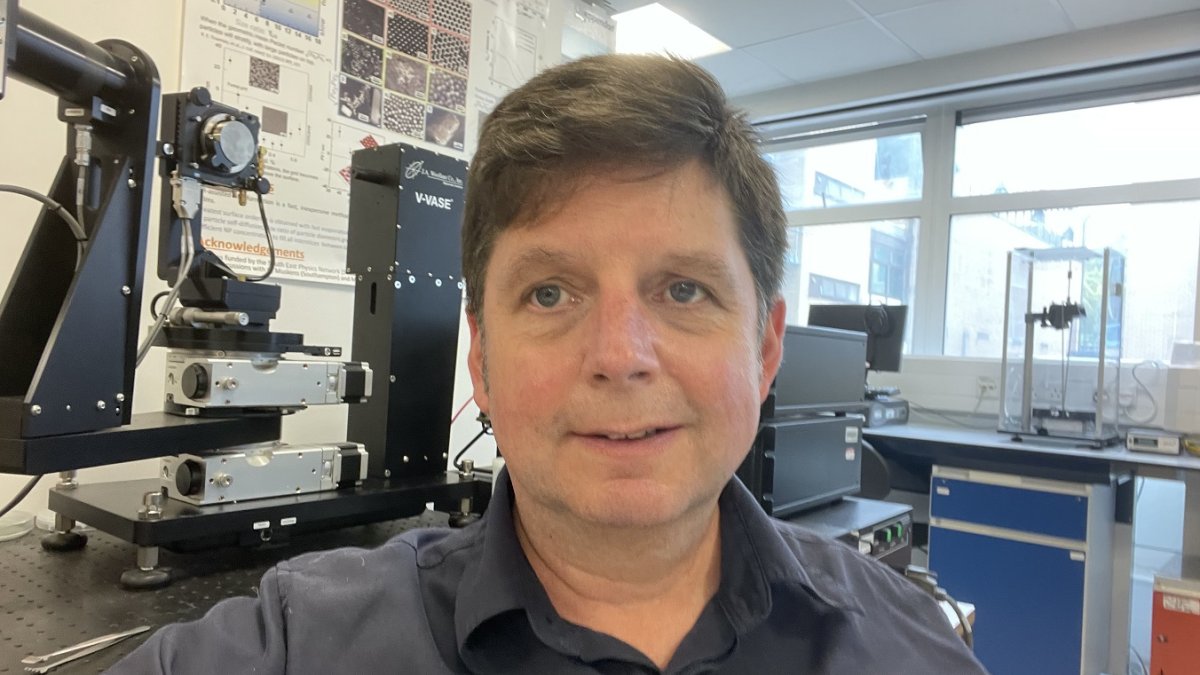 During his eight-month Short Industry Fellowship, Professor Keddie will be seconded to Pulpex, which has a single-minded mission to delivery sustainability through renewable packaging. Made from wood pulp that is PEFC-accredited and FSC-certified using 100% renewable feedstocks, Pulpex paper bottles can be recycled in standard waste streams with no new infrastructure required.
Having started at the end of 2022, Professor Keddie is applying his knowledge of colloids in coatings to gain a deeper understanding of the manufacturing of sustainable bottles.
Approximately 583 billion plastic bottles were produced globally in 2021, and while some of this packaging is re-used or recycled, a large proportion is not. In the UK, an estimated 700,000 plastic bottles are littered daily. In addition to reducing the consumption of plastics such as PET, there is an urgent need to find alternative forms of packaging which have a low carbon footprint in manufacture and will degrade readily in the natural environment if not recycled.
Professor Keddie says: "Throughout my career at Surrey I have collaborated with a range of industries in the coatings, chemicals and agricultural sectors. I welcome this opportunity to work with Pulpex as a new and growing manufacturer of sustainable packaging to address the societal problem of plastic waste."
Scott Winston, CEO at Pulpex, says: "We are delighted to have someone with the skills and experience of Professor Keddie partner with us at such an exciting time for the company. His bespoke coatings knowledge and insights make him an invaluable addition to our R&D team and we thank the Royal Society for showing their support as we collectively strive for a more sustainable future."
Having co-authored a book on the subject, Professor Keddie is recognised as a leading authority in colloidal materials used in coatings. In recognition of his research excellence in colloid science, he was selected by the Society of Chemical Industry and the Royal Society of Chemistry to deliver the 2017 Graham Lecture.
The Royal Society Short Industry Fellowship enables scientists employed in academia to have short, dynamic engagements with industry, working on a mutually beneficial and collaborative project.
Discover our courses in physics.