---
press release
Published:
09 November 2023
Self-powering wearable tech could transform sports and help emergency care in remote areas, say Surrey scientists
Devices that analyse your gait, plot your location, and measure your pulse without ever needing to be plugged in and re-charged could soon be commercial reality – with possible uses in sports, leisure, and healthcare settings.  
That is the hope of a team led by the University of Surrey, which has won a place on a UK Government-backed accelerator scheme to find commercial uses for the technology they have developed.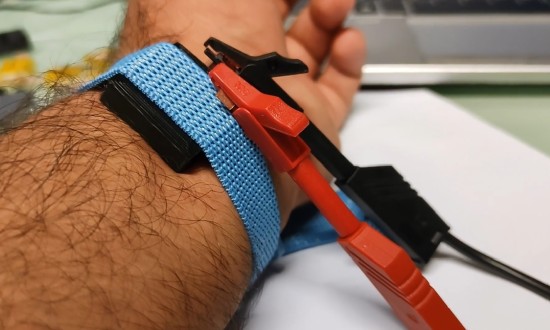 The TRI-PULSE project has developed pressure sensors that power themselves by electrostatic induction – using a process like the one that makes your hair stand up when you rub a balloon and hold it to your head.  
Dr Bhaskar Dudem, Research Fellow at the University of Surrey and Entrepreneurial Lead on the TRI-PULSE project, said: 
"We have demonstrated this technology works in the lab – and we cannot wait to explore how it could be adapted for wider commercial use.  
"Sensors that do not need to be re-charged or plugged in could not only transform the $80bn market for health and fitness monitoring – but offer innovative solutions for healthcare in the toughest of situations. Imagine being able to give paramedics in remote areas or conflict zones monitoring equipment which didn't need to draw on the ambulance's power supply. The possibilities are very exciting."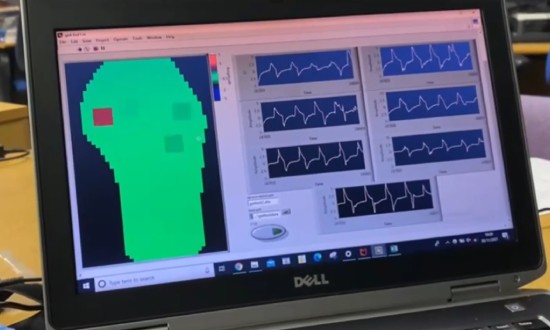 Now, the team have until December to explore possible markets for the technology, as part of the Innovate UK ICURe programme – an accelerator programme powered by Innovate UK, a government-funded body which supports research.    
Led by scientists from the University of Surrey, the partnership has also published research with academics from the Free University of Bolzano, Italy.  
Professor Ravi Silva, the principal scientific Advisor on the TRI-PULSE project, said:  
"The chance to spin-out a start-up company from this EPSRC-funded research would be an excellent result all round, and we look forward to seeing where the ICURe programme can take us." 
Media Contacts
---
External Communications and PR team
Phone: +44 (0)1483 684380 / 688914 / 684378
Email: mediarelations@surrey.ac.uk
Out of hours: +44 (0)7773 479911