---
news
Published:
14 December 2020
Spotlight on Dr Doris Dippold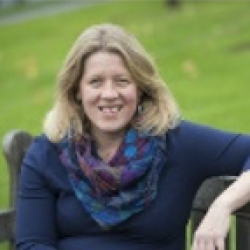 Dr Doris Dippold
Doris was the first academic at the University of Surrey to discuss the possibility of developing a Massive Open Online Course (MOOC) with the Department of Technology-Enhanced Learning. These discussions led to the launch and design of Surrey's first MOOC 'Communicating with Diverse Audiences', in January 2020 in collaboration with FutureLearn. This initiative has already brought a Surrey education to 6,000 learners in 156 countries, including many developing nations, and demonstrated how such work can extend the University's excellence in teaching to new audiences across the world, and enhance its global reputation. The course aimed to encourage reflection on personal communicative practices. Each week the course featured a combination of video lectures and written content, animations, interactive exercises and two interactive discussion forums. Role plays, produced by the Guildford School of Acting, gave participants a realistic and engaging way to work through examples and relate them to their own practice. Participants commented that the course made them more aware of the language they were using and taught them to see communication challenges from both sides.
Doris's research on language and intercultural communication has also helped innovate a new generation of Chatbot. Funded by an Innovation Voucher, Doris collaborated with Account Management Online Ltd (AMO.ai), an SME based on the Surrey Research Park to support the development of the technology. The AMO bot handles complex sales conversations and so needs to be really clear and engaging. Doris provided to AMO.ai the linguistic expertise to improve the conversation patterns. These are being implemented in a new version of the bot used by the S100 Angel Investment Network and by RAJA the No1 in Europe for packaging, . The expertise also formed part of securing £300,000 in funding from Innovate UK to develop the 'Digital Salesperson' for release in early 2021.