---
news
Surrey Broadcast engineering students' eyes on Centre Court, Wimbledon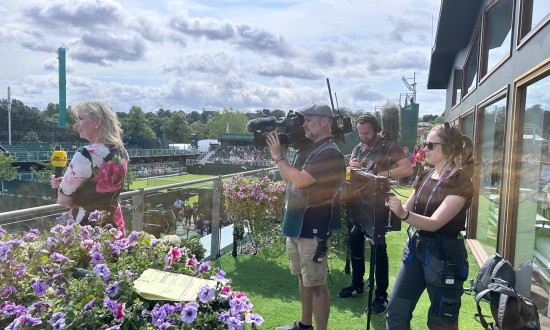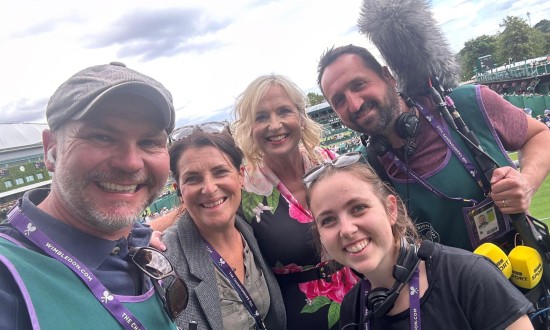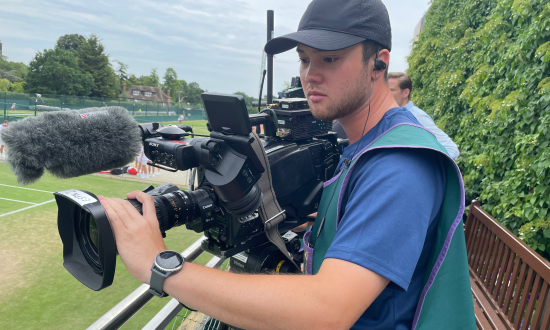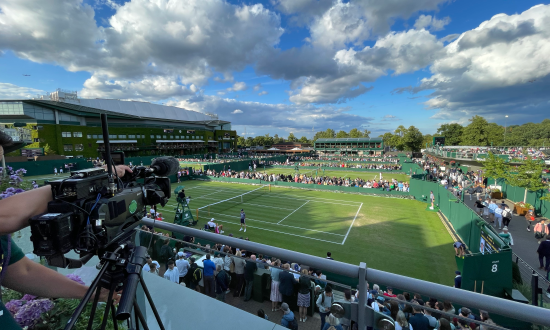 Over the past two weeks, current students, placement students and alumni from across both degrees in the Department of Music and Media, have reunited across a plethora of job roles and companies to help deliver coverage of the high-profile sporting event.
Surrey students can boast roles with Aerial Camera Systems (ACS), work as vision trainees, video and audio and editing of production and commentary with Host/NEP, who offer broadcast support for large events, and vision engineering work with ESPN/NEP.
Second year student Carl Ong Moller worked for ESPN as a camera assistant. The team conducted some of the on-court flash interviews with players after their games, recording players during their warm up sessions as well as finding and setting up artistic shots for directors to use as graphic beds and to use in and out of matches and commercial breaks. He comments: 
"It was such a great experience to be at Wimbledon this year with ESPN. It was an eye opening experience to the world of sports broadcast with so many people from so many different broadcasters from around the world! Getting to record Alcaraz and Vondroušová during their practice sessions was definitely a highlight for me as well as being able to experience the buzzing atmosphere of the Championships."
After completing her placement at National Geographic as a production intern earlier in the summer, Irene Muñoz López has been working as a vision engineering assistant; setting up connections, solving problems and making sure links to the outside broadcast truck are working.
Susan Pratt, Programme Director for Film Production and Broadcast Engineering course, says:
"It's brilliant to see our students being employed at prestigious outside broadcasts like Wimbledon. It's a great experience for them to work amongst professionals even before they graduate and lovely that they are working with some of our other recent graduates from the course too."
Learn more about the Film Production and Broadcast Engineering degree.
Learn more about the Music and Sound Recording (Tonmeister) degree.