---
press release
Surrey creates "super-group" to investigate whether the greening of cities helps mental health
Could the introduction of trees, hedges and green roofs reduce air pollution and improve mental and physical wellbeing? This is the question that a new task-force at the University of Surrey is looking to answer.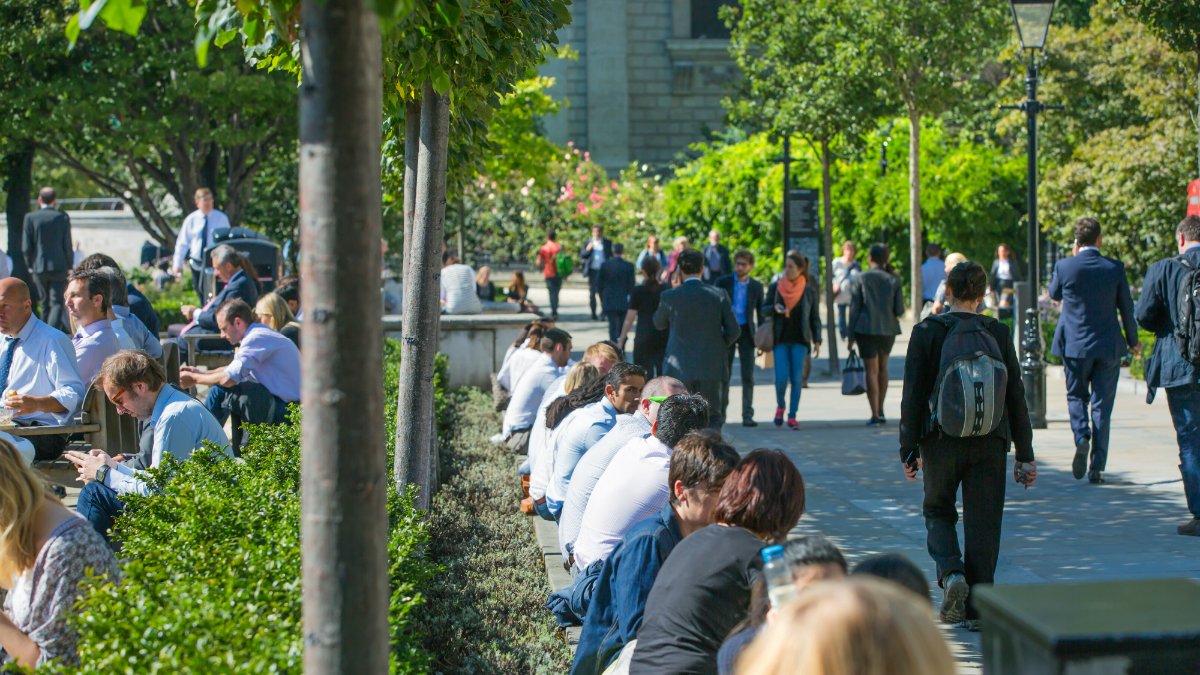 The Green Infrastructure and Health Mapping Alliance of Surrey Academics (GREENMASS) will see academics from a range of disciplines use their combined knowledge and expertise to explore whether initiatives, such as planting trees and investing in green roofs, actually makes a difference to wellbeing.
Guildford will be used as the initial pilot study area, but it is hoped that GREENMASS will grow to surrounding towns and cities. The team at Surrey is hoping that the new super-group will lead to a long-term collaborative platform for academics to develop a new approach to linking green infrastructure to health outcomes. The team also hopes to broadly link its research to the United Nations Sustainable Development Goals. 
GREENMASS is funded by the awards scheme within the University of Surrey's Urban Living Research Theme. These awards are made to foster multi-disciplinary and cross-faculty working in areas important for improved urban living.
Professor Prashant Kumar, Founding Director of the Global Centre for Clean Air Research (GCARE) and the founding principle investigator of the GREENMASS project, said: "Introducing green infrastructure has started to become a priority for many cities across the world. However, there are no guidelines on how best to use such green assets and how much they actually impact our mental and physical health.
"This is where we hope GREENMASS will come in. We want to provide meat to the bones of the debate on how impactful green infrastructure actually is and we have minds from across the academic spectrum to get to the heart of this matter. The GREENMASS group include a mix of experienced and early career researchers, and we are keen to expand it further across and beyond the University of Surrey for those who are willing to join hands and contribute to this topical and multidisciplinary research area.
Professor Angela Druckman, a founding member of GREENMASS from the Centre for Environment and Sustainability, added: "In addition to improving human health, green infrastructure also contributes to improving the health of the planet. By highlighting this synergy, GREENMASS aims to gather evidence that will be of use to policy-makers in urban planning and beyond".
Professor Simon de Lusignan, who is a founding member of GREENMASS and the Head of the Department of Clinical & Experimental Medicine, said: "As a clinician and researcher, I have seen the impact of pollution on physical and mental health. With more than thirty years of clinical practice I have been struck by the importance of a good environment to keep healthy. GREENMASS connects clinical knowledge and data with those with environmental expertise, and is a very welcome initiative."  
Professor Matt Leach, Urban Living Research Theme Champion at the University of Surrey, said: "GREENMASS won this award against stiff competition, but it impressed the panel because of the important questions the team is setting out to answer, the vision for greener cities and the strength and breadth of the team, drawing in expertise from all three of our faculties. We anticipate this activity developing into a major research hub with significant academic and practical impact."
Media Contacts
---
External Communications and PR team
Phone: +44 (0)1483 684380 / 688914 / 684378
Email: mediarelations@surrey.ac.uk
Out of hours: +44 (0)7773 479911