---
news
Published:
16 February 2021
Surrey joins £1.2m industry project to improve efficiency of chemical recycling technology
A team from Surrey's Department of Chemical and Process Engineering will collaborate with Recycling Technologies and academic partners in a £1.2m project to develop chemical recycling technology.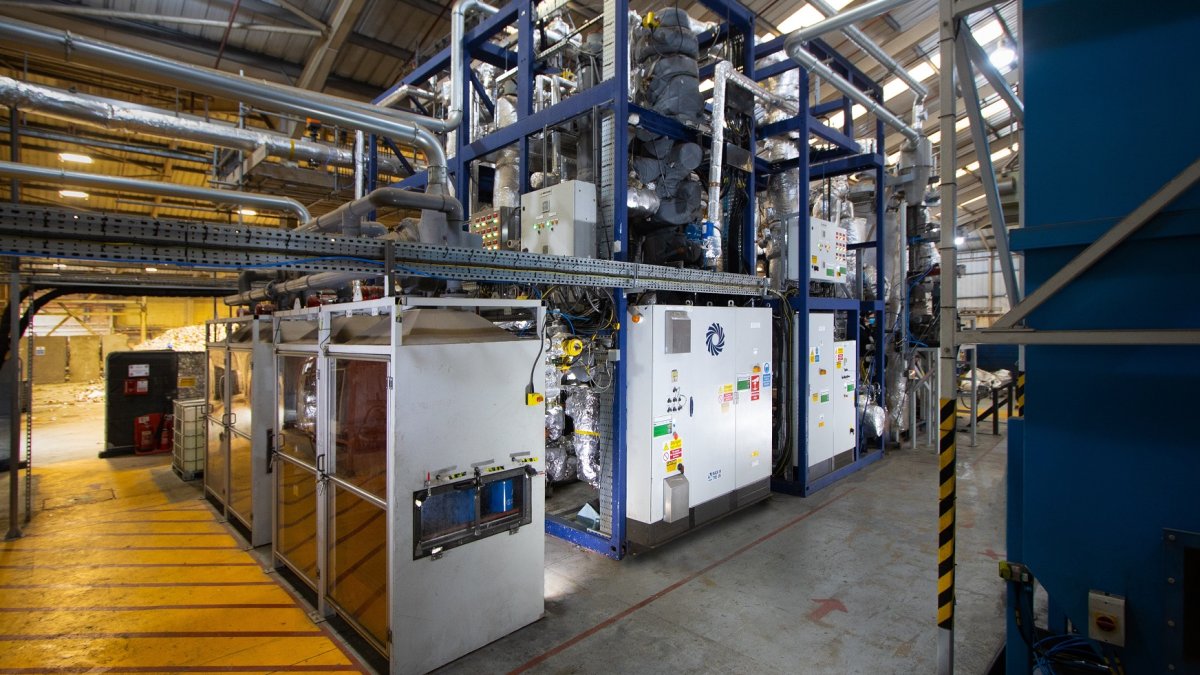 The project, which is funded by Innovate UK's Smart open grant funding programme, will be a collaboration between Recycling Technologies – a UK-based specialist plastic recycling technology provider, Surrey, the University of Birmingham and Cranfield University.
The research project aims to further develop and enhance the RT7000, a machine manufactured by Recycling Technologies which converts waste plastics into Plaxx®, a recycled feedstock which can be used to manufacture new plastic. Currently, 88 per cent of the plastic used in the world is either buried, burned or leaked into the environment,which means that we only recycle 12 per cent of the 359 million tons of plastic produced globally each year.
Researchers from the Department of Chemical and Process Engineering will contribute to the development of an online monitoring system which will predict and control Plaxx® quality based on input composition and process conditions. This collaboration will result in reduced running costs and improved efficiency for the RT7000 and in turn will speed up the development of commercial chemical recycling benefitting the environment by reducing the need to incinerate, bury or export residual plastic waste.
The project builds on existing links between Surrey and Recycling Technologies, drawing on the University's expertise to accelerate a solution which will help solve one of the biggest global problems and ensure a more sustainable future for the planet.
Professor of Chemical Engineering Rex Thorpe said:
"I have been pleased to support this company in its goal to create a process that turns plastic waste into a valuable feedstock for the future chemical industry; this grant enables me to spend more time and resources on that support."
Marvine Besong, Technical Director at Recycling Technologies commented, "Recycling Technologies is delighted to have received this grant from Innovate UK's far-sighted Smart programme to invest in the best game-changing and commercially viable and innovative disruptive ideas. Our collaboration with these leading UK universities with a long track record of successful engineering research and development will fast-track our mission to accelerate the evolution of waste plastic into a more sustainable material."
Discover our courses in chemical and process engineering.