---
news
Surrey leads innovative AI and robotics workshops
The Department of Hospitality in collaboration with Centre for Research and Enterprise at the School of Hospitality and Tourism Management delivered two hack hospitality workshops last month to discuss the application of artificial intelligence and robotics in hospitality.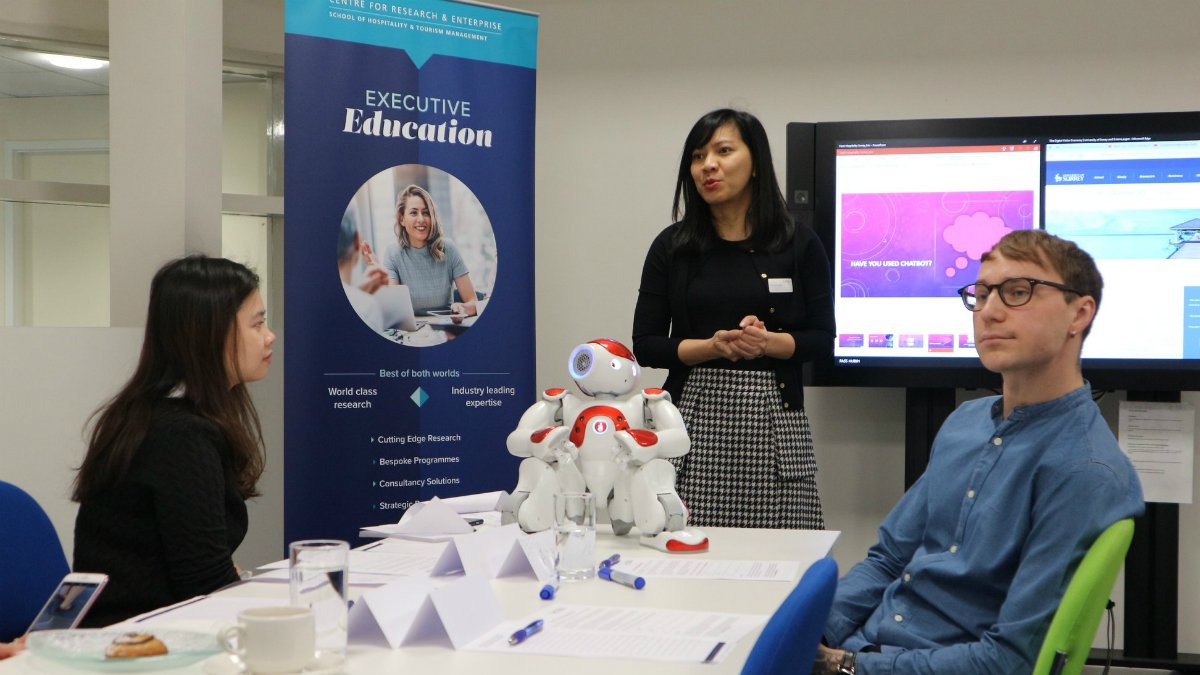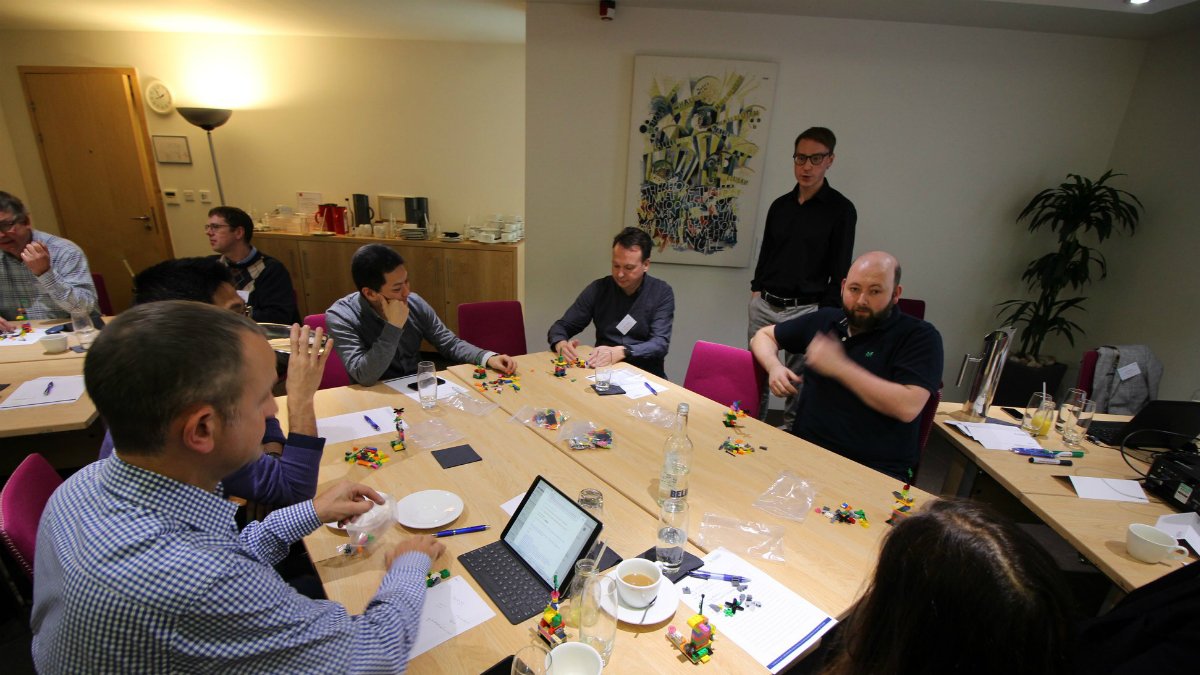 Held in London and Guildford, the workshops brought the research team and leading industry experts together to get participants thinking and discussing the latest trends in technology, specifically AI and robotics, the challenges they face and the benefits they have gained using technology in their businesses.
The groups were then engaged in innovative workshops to envision how to best implement AI applications such as chatbots and service robots and, through LEGO® SERIOUS PLAY® method, think about the changing roles of employees as a result of increasing automation in hospitality.
The facilitators included Dr Iis Tussyadiah, Erin Chao Ling and Aarni Tuomi, received ESRC SeNSS NSS DTP Industry engagement funds to engage with the industry in their PhD research. These funds were used to kick start Hack Hospitality, a platform to facilitate knowledge exchange between academia and the industry and co-creation of agenda for impactful research on innovative topics around applications and implications of technology in the hospitality industry.
Contributors to the workshops included tech start-ups such as robot and chatbot developers and providers, as well as hospitality companies, including Humanise.AI, Karakuri, BotsAndUs, The Bot Platform, McDonald's, D&D London, Rarely Impossible, The Cato Bot Company, etc. 
Dr Iis Tussyadiah, Head of Department of Hospitality said: "My vision is for Hack Hospitality to be the platform where new concepts, new applications, and new service blueprints of intelligent hospitality can be generated through co-designing activities involving researchers, developers, the hospitality industry, students, and general consumers. Through a close collaboration with external constituents using a platform such as hack hospitality our staff and postgraduate research students will be able to conduct rigorous and impactful research addressing relevant challenges in the industry and society."
Nathalie Hinds, Executive Education Manager, commented: "Executives agreed that where automation is integrated to support employees in their role, it can boosts opportunitiesto deliver tailored customer experiences and therefore generate real competitive advantages. No-one envisaged robots replacing all staff, but some participants recognised the need to train staff for working effectively in more automated surroundings."
If you would like to attend the next hack hospitality event, please register your interest by contacting cre@surrey.ac.uk.