---
news
Surrey research in crop-mapping leads to global accolade
World-class collaborative research between the University's earth observation experts and Alcis has contributed to it winning a place in the 2022 Top 100 Geospatial companies globally.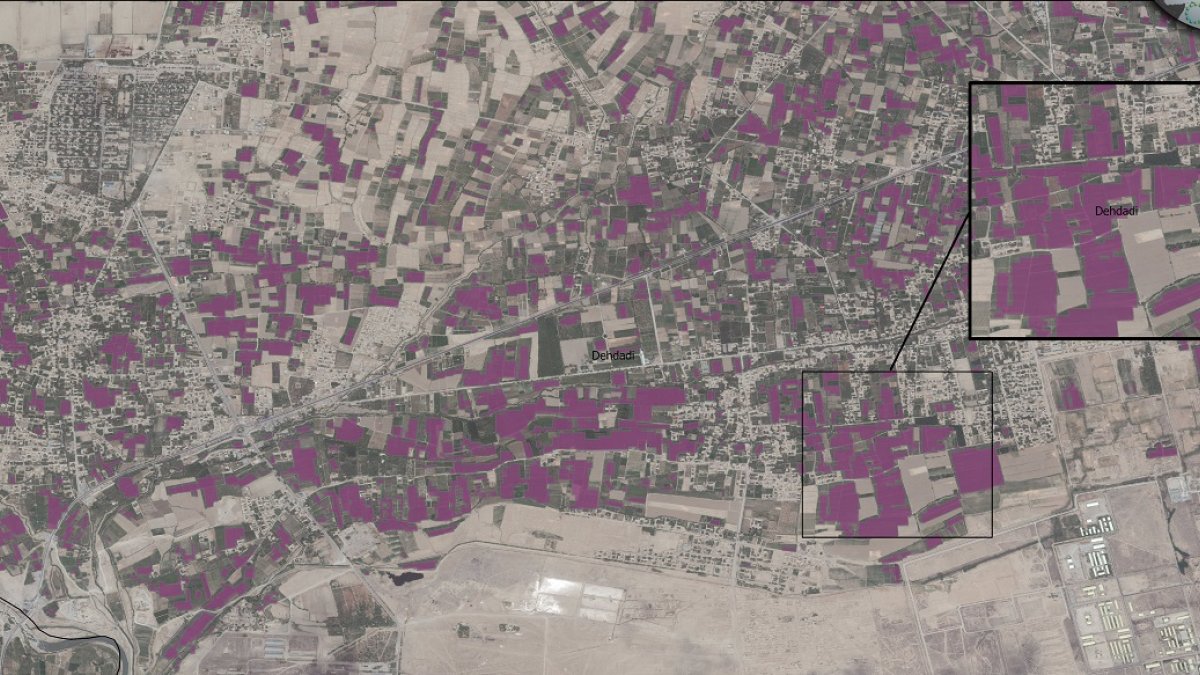 Alcis, an SME aimed at improving the lives of the world's most vulnerable people through innovative Geographic Information Services, was named on the list alongside industry titans such as Google, Microsoft and Uber.
Knowing the extent of maize crops is critical for governments and communities to forecast yield and take action in advance to prevent food scarcity. In 2020-21, researchers in Surrey's Department of Civil and Environmental Engineering collaborated with Alcis on a SPRINT (SPace Research and Innovation Network for Technology) project which successfully mapped maize crops in the Balkh region of Northern Afghanistan.
Dr Belen Marti-Cardona, who led the project at Surrey, explains: "Remote sensing is commonly used for crop mapping, but in this project we faced particular challenges such as the small size of the crop fields and the difficulties of collecting ground truth data to inform and validate our classification algorithms."
To overcome these issues the team investigated maize phenology (the timing of life cycle events) and its dependence on temperature, and examined satellite observations on crop characteristics and satellite-based meteorological data, in order to develop an algorithm that selects fields which behave as maize would do.
Richard Brittan, Managing Director of Alcis, says: "To be listed on the Top 100 Geospatial Companies is empowering and shows that the smallest of companies can achieve global impact. This is a wonderful endorsement to both our awesome team and our collaborators at Surrey, and a recognition of the contribution we make in response to life-threatening emergencies, humanitarian catastrophes and development challenges around the world.
The 'Top 100 Geospatial Companies' listing has been compiled by Geoawesomeness since 2016 and is aimed at providing an essential source of information about companies using geospatial data and tools to solve global problems.
Discover our courses in civil and environmental engineering.