---
news
Surrey Speaks season 1 episode 5 - Brexit: When should we stop caring about it?
In the fifth episode of this thought-provoking podcast series, titled "Brexit: When should we stop caring about it?" the University of Surrey tackles the contentious topic of Brexit. This episode delves into the persistent question that many have been pondering since the United Kingdom's referendum in 2016: When will Brexit cease to be a dominant concern in our daily discourse?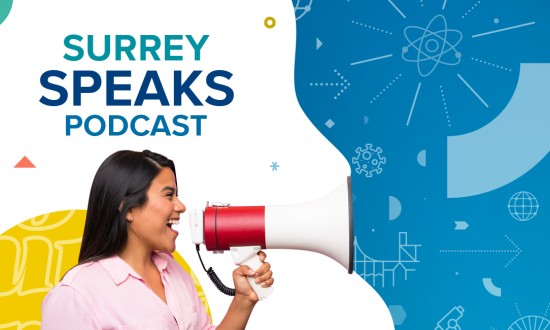 The decision to sit down with Professor Amelia Hadfield, the Head of Politics at Surrey, was an inspired choice. Her invaluable insights into the subject offer a refreshing perspective on the matter, as she tackles the question head-on. It's a question that's been lingering, as Brexit continues to cast a significant shadow over UK politics, economics, and international relations. 
Adding depth to the conversation, the podcast features Professor Holger Breinlich, who provides a comprehensive analysis of Brexit's economic implications. This inclusion reinforces the understanding that Brexit is not just a political matter; it has far-reaching economic consequences that continue to influence our lives. 
While some might wonder when we should stop caring about Brexit, this episode demonstrates that the aftermath of such a monumental decision will remain pertinent for years to come. The implications of Brexit are far-reaching, and the University of Surrey's podcast offers an opportunity to dissect, discuss, and better understand this complex issue. In doing so, it highlights the importance of remaining engaged in the ongoing dialogue, even as we hope for a day when Brexit is no longer the dominant topic of conversation.