---
news
Published:
06 August 2021
Surrey student wins Institute of Physics prize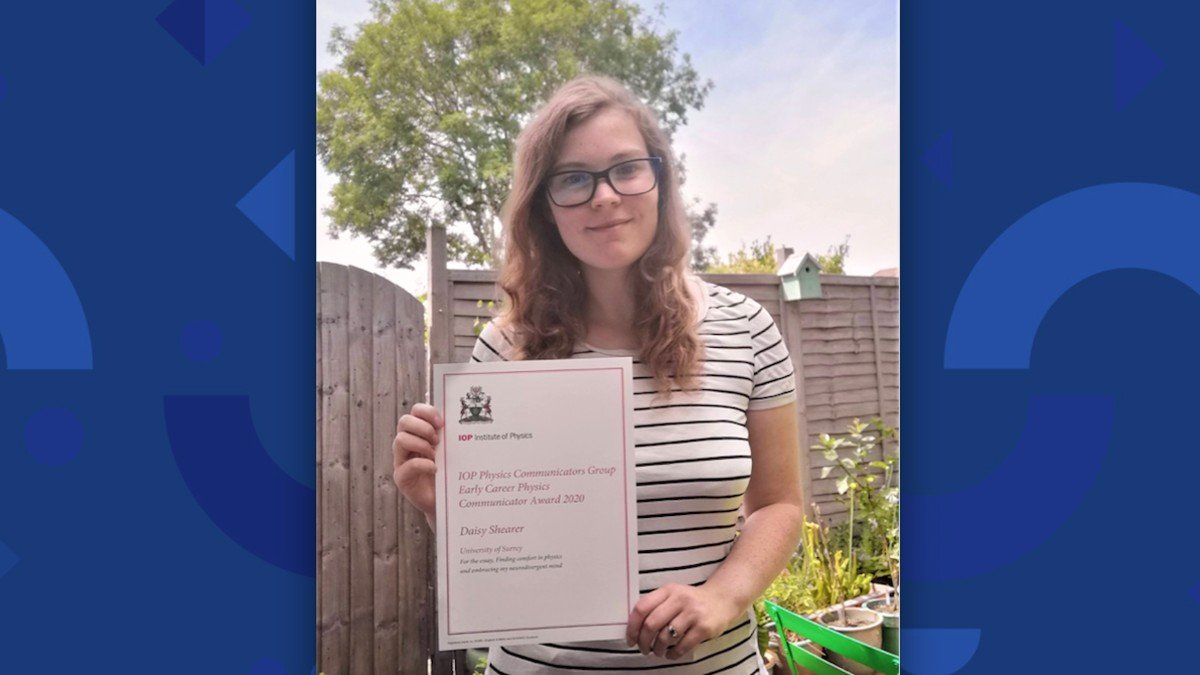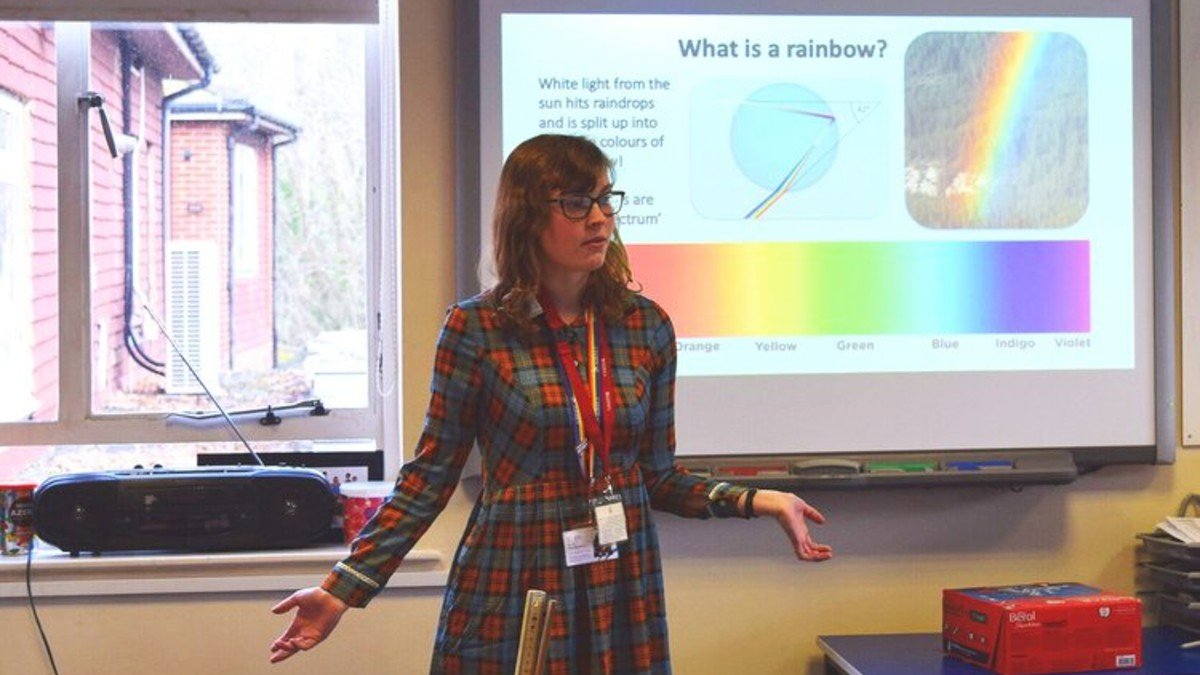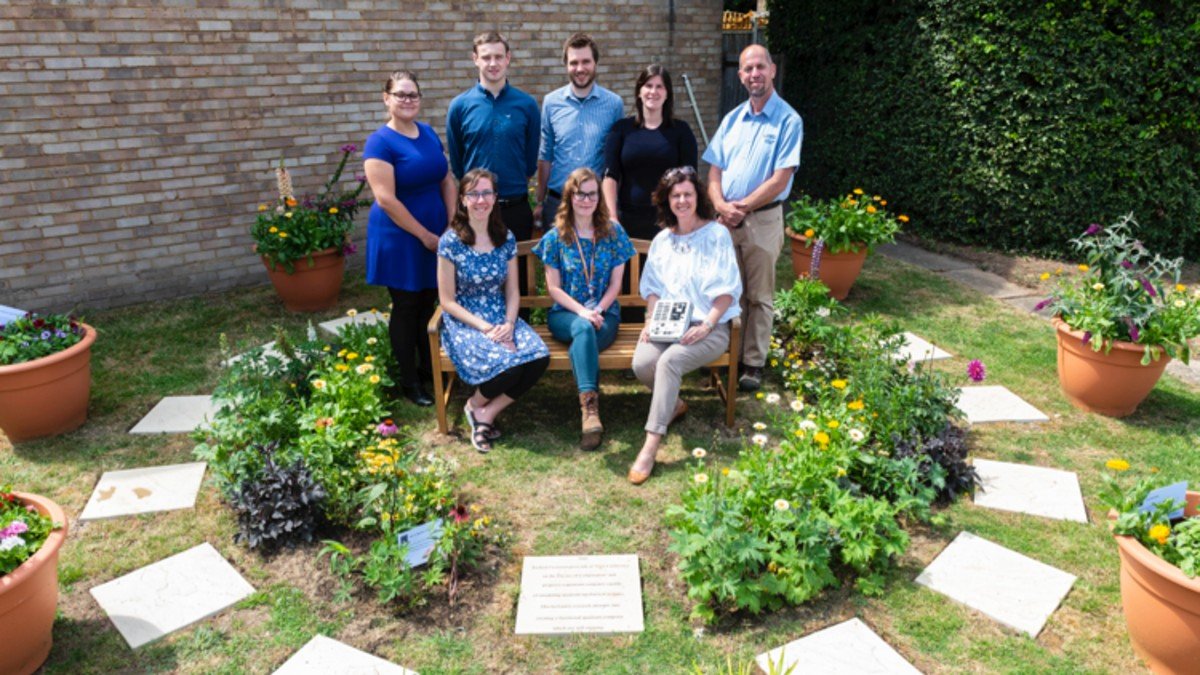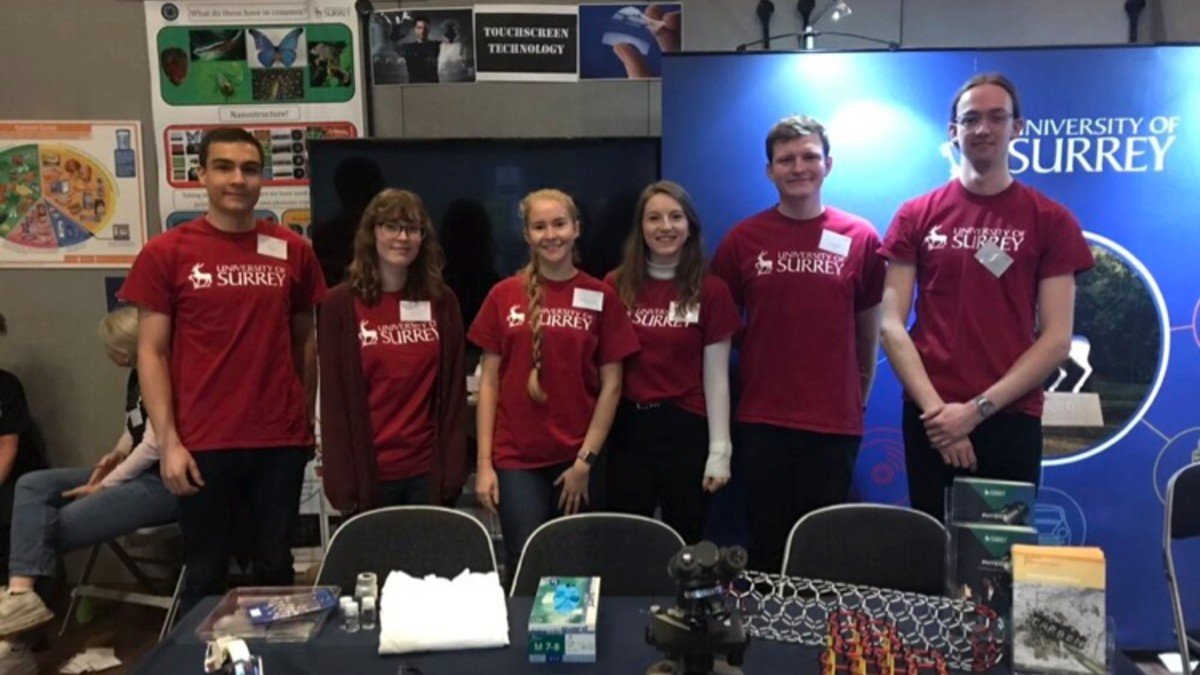 The prize is organised by the IoP's Physics Communicators Group and is awarded to people at the start of their careers. It celebrates those who organise activities to support and encourage the excellent communication of physics.
And that description certainly includes Daisy. She not only promotes physics through her outreach work – but, diagnosed with autism at 21, she's also a campaigner for neurodivergent people in science, technology, engineering and maths (STEM) subjects.
IoP award success
Daisy learnt she was on the four-strong shortlist for the IoP award in May this year. In the final, she and the other nominees had to give a 10-minute presentation to a panel of judges.
"I talked about my science communication and outreach projects," says Daisy. "I started off by reading the essay about my journey into physics, which was part of the competition this year.
"I then talked about my communication work on social media via my Notes from the Physics Lab project. This includes a blog and an Instagram page, which currently has an audience of more than 18,000 followers.
"I use these online spaces to share what day-to-day life is like as an experimental physicist, explaining complex concepts in accessible ways, and discussing some neurodiversity and mental health topics.
"After that, I spoke about the Neurodivergent in STEM project, sharing why I started it and what we're doing to promote neurodivergent people in STEM by sharing our stories. I also talked about my STEM ambassador activities and other outreach volunteering I do within Surrey's Department of Physics.
"To finish, I shared details about the Quantum Garden Project, which I planned, designed and managed in 2019."
Daisy's presentation and her impressive record of work clearly impressed the judging panel – as she was declared the winner.
Daisy adds: "It's such an honour to win this award. Science communication is a passion of mine and something I wish to pursue alongside being a researcher further into my career."
Three-minute thesis triumph
This wasn't the only honour Daisy's claimed in the last few months. She also won the People's Choice Award in the Three-minute Thesis competition.
Daisy continues: "Three-minute Thesis is a competition that the Doctoral College runs every year. It involves doing a presentation outlining the main findings of your doctoral thesis… in three minutes!
"My talk was called Spintronics: A New Age of Electronics? I spoke broadly about my PhD research topic and chose to explore the concept of spintronics. This is all about finding ways to control the electron spin state in materials.
"I used the presentation to explore how computing hardware has developed and how it might develop in the future by utilising spintronics components like the ones I'm creating.
"I won the People's Choice Award at this event! This means a lot. I made the presentation with a broad audience in mind and it clearly resonated with viewers.
"It's given me a confidence boost when it comes to verbal science communication. I'm hoping to make similar videos in the future exploring different quantum science topics."
Future plans
When she's not researching or doing outreach work, Daisy relaxes by gardening and baking. Last year, she started knitting, too! But down time is at a premium at the moment because she's completing her PhD.
"I'm focusing on getting my thesis written and publishing the results of my doctoral research," reveals Daisy. "After this, I'd like to do post-doctoral work or go straight into a job in quantum technology research in industry or an academic lab.
"I plan to continue developing my science communication skills. I'll keep writing for my blog and other science outlets, too. I'm also keen to continue running some exciting new outreach projects.
"For instance, I'm helping organise a big event on Guildford High Street for World Space Week on 9 October, so keep an eye out for that!"
We certainly will!
Learn more about research courses in our Department of Physics and our Advanced Technology Institute.