---
press release
Published:
01 December 2022
University launches the new Surrey Institute for Sustainability
Placing sustainability at the top of the global agenda to ensure people and the planet thrive is the mission of the University of Surrey's new Institute for Sustainability. With aims to put collective well-being at the centre of new measures to define prosperity, the Institute will seek to create a fairer, better world.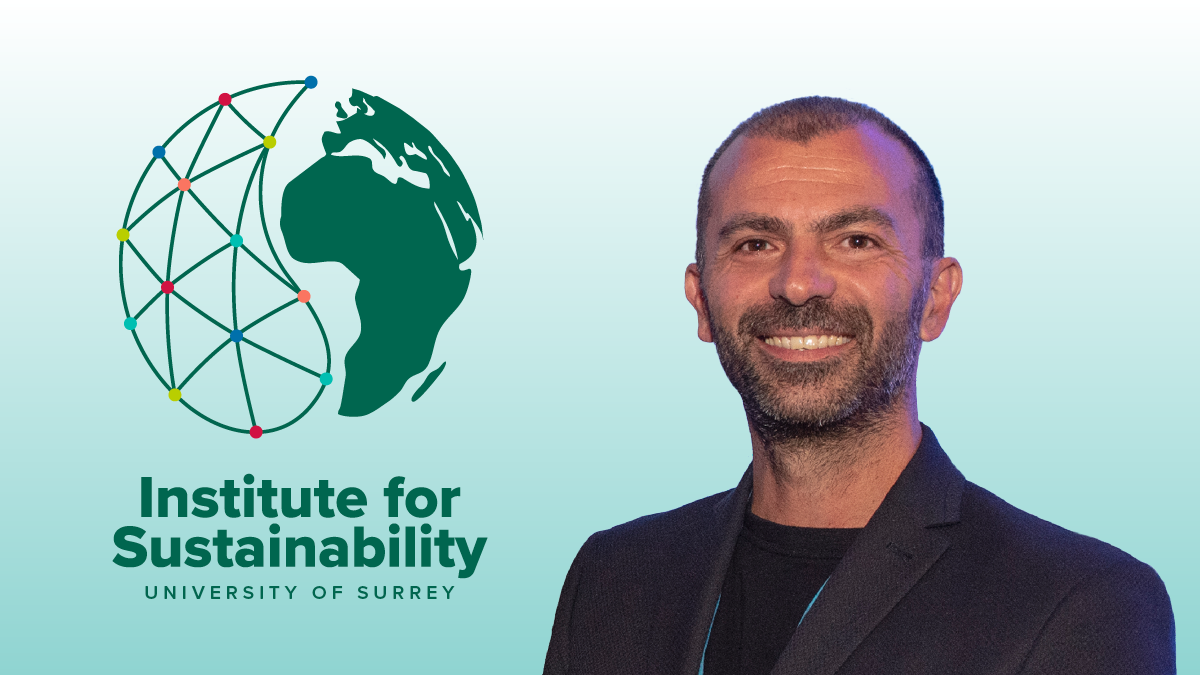 The new Institute will increase the scale and enhance the excellence of the University's research and innovation on all aspects of sustainability, making sure that they contribute to a world where everyone lives fulfilled and sustainable lives. 
Professor Lorenzo Fioramonti, Director of the University of Surrey's Institute for Sustainability, said: 
"We have a real opportunity to reverse the devastating impact of man-made climate change and do so in a way that means people live more fulfilling lives.  
"We want to harness the power of the University of Surrey's research for the betterment of everybody and the planet: from the development of better renewable energy sources to the creation of an alternative to GDP that saves capitalism. Governments talk of 'growth growth growth' – but the pursuit of unsustainable growth is a chimaera. Instead, we need a wellbeing economy which recognises that quality of life depends not on material consumption (above a minimum sufficient level) but on the quality of our social relations and the environment in which we live. If we crush the health of the planet and people, we can only decline." 
The new pan-University Institute is being launched at a time when the University has introduced one of the country's first interdisciplinary undergraduate programmes in Environment and Sustainability, focusing on addressing the challenges facing sustainable development from an interdisciplinary perspective. 
The news also follows from the University reaffirming its commitment to net-zero by 2030, with the creation of a new solar farm that will increase its on-site renewable energy generation from 0.1% to 20% of total annual demand. Once complete, it will be capable of generating enough energy to supply the equivalent of 4,000 UK homes each year. 
Professor Max Lu, President and Vice-Chancellor of the University of Surrey, said: 
"We are delighted to launch the Institute for Sustainability, further proof of how seriously the University of Surrey takes its role in creating a better world for current and future generations.  
"The Institute is tasked with maximising the positive impact of our sustainability-focused research and innovation. This includes multidisciplinary research on sustainable living, net-zero energy, clean air and sustainable prosperity. From the way we build more efficient solar panels to the way we build ever more sustainable economies, University of Surrey researchers are at the cutting edge of the advances the planet and its people need to survive and thrive." 
ENDS 
Notes to editors  
Media Contacts
---
External Communications and PR team
Phone: +44 (0)1483 684380 / 688914 / 684378
Email: mediarelations@surrey.ac.uk
Out of hours: +44 (0)7773 479911