---
press release
Published:
10 August 2021
The University of Surrey awarded two major ICURe grants
The University of Surrey has been awarded two grants from the Innovation to Commercialisation of University Research (ICURe) scheme to explore commercial opportunities for a space robotics project and a skin permeation research programme.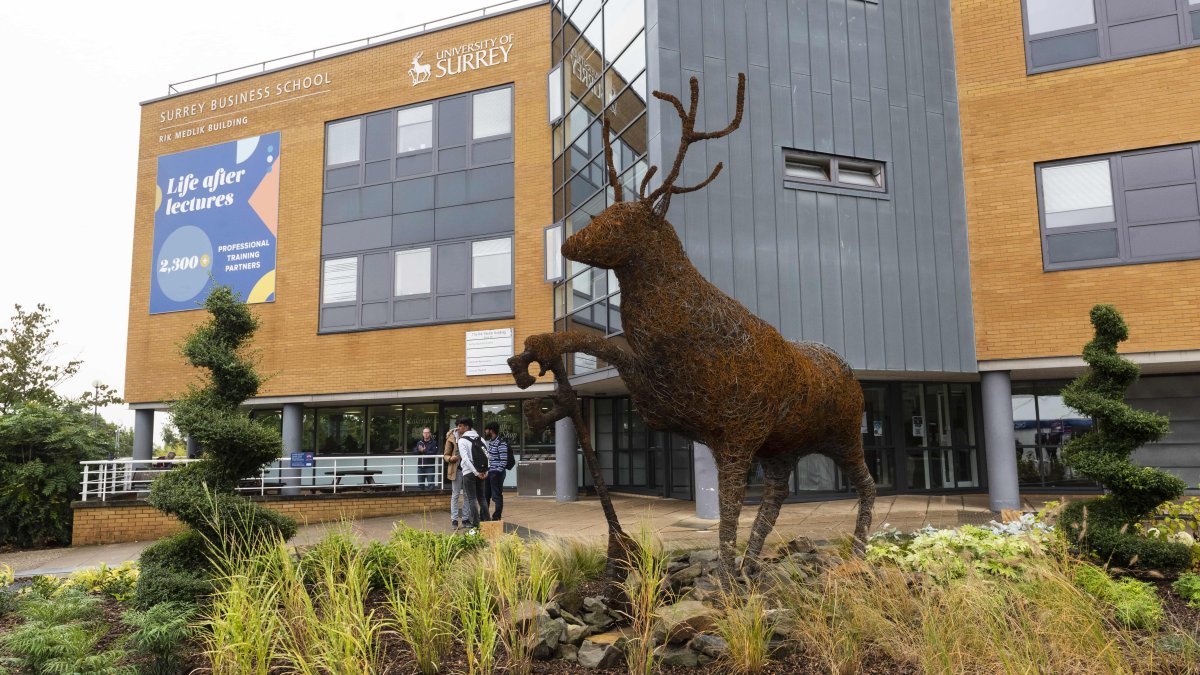 The two grants of £30,000 each were made possible with the help of the newly established Surrey Centre for Innovation and Commercialisation (SCIC), which guided each project through the grant application process. The SCIC encourages international investors and a network of influential industry leaders to support innovation and commercialisation for students and academics at the University of Surrey.
Professor Yang Gao will be using one grant to explore how artificial intelligence and robotics can make space autonomy a reality: for example, a robot repairing the International Space Station.
Dr Daniel Sebastia Saez will be using his grant to research smart digital solutions for dermatological absorption.
The SCIC will continue to help steer each project through the remainder of the ICURe journey, where each team has the opportunity to compete for an Innovate UK grant of up to £300k.
ICURe is an Innovate UK programme that supports academic researchers wishing to explore the commercial potential of their research. It aims to improve commercial awareness amongst academic personnel, develop and enhance the entrepreneurial skills of early career researchers, and strengthen links between academic and industrial communities.
Professor Yang Gao from the University of Surrey said: "I am delighted to have been awarded a grant from ICURe; this will aid the team to explore the commercial potential of our research. This would not have been possible without the invaluable support SCIC has provided to my research team that helped us to broaden external partnership."
Dr Daniel Sebastia Saez from the University of Surrey said: "I'd like to take this opportunity to express my gratitude to ICURe for their generous funding. I am also extremely grateful to SCIC for its professional guidance and assistance throughout this process. We believe the ICURe award represents the first step of our project's journey, throughout which we look forward to continuing to work with SCIC."
Patrick Degg, Vice President (External Engagement) at the University of Surrey, said: "I am pleased that the SCIC is already proving to be a great resource for our academic community. I look forward to seeing the outcomes of further collaboration between the Centre and the many innovative thinkers throughout our University."
Peter Zhang, Co-Director of SCIC at the University of Surrey, said: "As part of the innovation ecosystem at the University of Surrey, SCIC aims to bring new international connections, giving academics and partners extra support and know-how to bring their ideas and inventions to market. The SCIC is welcoming every opportunity to help Surrey researchers to take the first step into technology commercialisation."
[End]
Note to editors
For researchers and students who would like to take a step into entrepreneurship, please visit the SCIC website for more information or contact SCIC directly at zining.wang@surrey.ac.uk.
To learn more about the ICURe Programme, please click here
Featured Academics
---
Media Contacts
---
External Communications and PR team
Phone: +44 (0)1483 684380 / 688914 / 684378
Email: mediarelations@surrey.ac.uk
Out of hours: +44 (0)7773 479911