Surrey Centre for Innovation and Commercialisation
The Surrey Centre for Innovation and Commercialisation (SCIC) has been established to encourage international investors and a network of influential industrial leaders to support innovation and commercialisation for students and academics at the University. 
About us
We have links to all the necessary resources, including commercialisation experts, funding, and a great investment network to provide the right mix of technical, business, and management skills to succeed in innovation and commercialisation.
Setting up a spinout company is exciting, interesting, and stimulating, but a time-consuming and very stressful activity.
Don't worry, we are ready to help.
Our approach
We work in partnership with University of Surrey researchers in forming spinout companies, by contributing in five main areas:
IP support
We work with the University Technology Transfer Office to identify, protect, and evaluate your Intellectual property
Business planning
We can connect you with commercialisation experts in the trusted third parties to help prepare and form a business plan
Market research
We can help selected companies to investigate the target market with its network of influential industrial leaders
Building your team
We can help identify a person to lead the team during the spin out process
Funding
We can support raising the finance to get the opportunity off the ground through its network of local and international investors
Procedures and policy
We welcome and encourage the formation of spinouts where they are the best route to commercialise ideas.
Our directors, network of businesses, and connected private investors provide capital for investment in new spinouts from the University of Surrey.
If an academic founder wishes to receive investment support from us, and if we wish to offer it, we will prepare and present a proposal.
We recognise the benefit of the well-resourced and well-connected local and international investors, whether they are providing their capital investment or simply their views and advice on potential spinout projects. We work collaboratively with academic founders to consider, plan for and form new spinout companies. It is always the choice of an individual academic whether or not to work with us.
We will help to guide you through the relevant internal procedures, in conjunction with the appropriate university officers and external experts from industry.
SCIC events
We don't currently have any upcoming events. Check back soon for further announcements.

Let's move forward!
Once you decide forming a spinout company would be the most appropriate path, please complete our Invention Disclosure Form.
Please note: You will need to agree for the Technology Transfer Office to share it to us, we will then be able to assist you to develop an action plan for your spinout.
Meet the team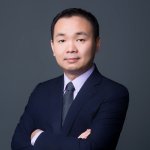 Director, SCIC
Professor Yu Xiong
Associate Dean International (University wide); Chair of Business Analytics, Surrey Business School; Member of University External Engagement Leadership Group (EELG)
Biography
Professor Xiong is a Fellow of University of Cambridge Institute for Sustainability Leadership, Visiting Professor in the Computer Science at University of York. He also carries visiting positions in several leading Chinese universities including Tsinghua University, Zhejiang University, Central South University, Chongqing University, etc. He has brought in more than 26 million pounds to the UK's innovation projects.
In addition, Professor Xiong has created impact in several industries, including innovation commercialisation, sustainability, and blockchain.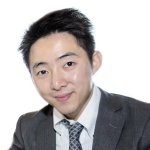 Co-Director, SCIC
Peter Zhang
Board Member and Chairman, Planck Ltd; Board Member, Shareholder & Chair of IPO Strategy, UKDE; Board Advisor and Business Development Director, CompactGTL; Board Advisor and Shareholder, Samad Aerospace Ltd; Director and Chairman, UK FUTURE TECH
Biography
Mr. Zhang is an established entrepreneur with extensive experience in investment and technology transfers. With years of participation in innovation and development, Mr. Zhang has established broad network in innovation and technology transfer in both China and UK. He is board member and chairman of several high-tech start-ups.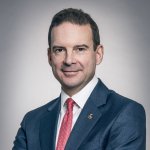 Board Member, SCIC
Patrick Degg
Vice-President (External Engagement)
Biography
Mr Degg joined the University of Surrey in 2017, where now, as Vice-President (External Engagement), and a member of the University's Executive Board, Patrick's portfolio brings together all of the University's external engagement activities globally, including advancement (leading teams responsible for managing the University's relations - both philanthropic and otherwise - with its alumni and supporters), events, trans-national education, academic partnerships, student/staff mobility, communications and public relations, and international student recruitment strategy.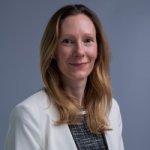 Board Member, SCIC
Caroline Fleming
Director of Innovation Strategy (Incubation and Enterprise)
Biography
Caroline focuses on programmes that support businesses to connect to the knowledge, facilities and support skills of the university, accelerating their growth and development. She is the Centre Director for the SETsquared Surrey onsite incubator where she manages a collection of SME support programmes including the S100 Angel investment Club. In addition, she manages the Enterprise Programmes which provide funded opportunities for businesses to collaborate with University researchers and leads the Student Enterprise activities on campus where a wide range of business ideas are encouraged and supported to start-up.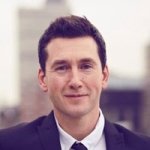 Board member, SCIC
Will Lovegrove
Director of Innovation Strategy (Technology Transfer and Partnerships)
Biography
Will oversees the pipeline of University-wide commercialisation opportunities, ensuring University of Surrey intellectual property is protected and advising the University of Surrey Seed Fund Ltd on investment decisions.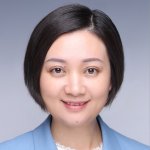 Operations Manager, SCIC
Dr Ping Deng
Biography
Dr Deng is a professional with experience of working in both higher education and marketing intelligence. She is responsible for the day-to-day operation of SCIC, and coordination among various stakeholders and partners.
Dr Deng is the former deputy director of the Master of Translation and Interpreting (MTI) Education Centre in China University of Petroleum (Beijing) and is proficient in developing international cooperation between universities. She has also gained extensive experience in China market research and marketing intelligence when working for a leading British marketing intelligence company in London.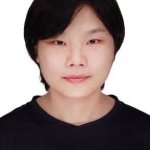 Operations Manager, SCIC
Dr Zining Wang
Biography
Dr. Wang is an expert in commercializing early-stage technology and enabling high technology start-ups. She is a Registered Technology Transfer Professional (RTTP) Candidate and has experiences in multiple technology transfer and commercialisation cases including medical instrument, digital mental health platform and bio-science etc. Her responsibility at SCIC includes commercialisation activity and the daily operation of SCIC
Before Zining joined Surrey, she was technology transfer case manager worked at Aston University. She has supported multiple start-ups in its grant application, spin-out creation and fundraising etc.