---
news
Update with the impact of COVID-19 and the future of aviation
Reader in Air Traffic Management, Dr Frankie O'Connell, gave a webinar on the impact of COVID-19 on the aviation industry.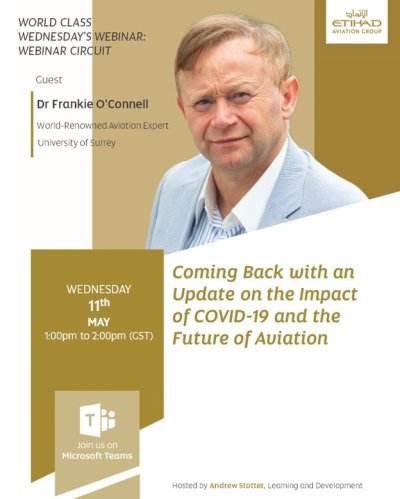 He gave an in-depth assessment of the global airline industry which showed the global traffic and cargo trends and ongoing recovery in the marketplace.
The webinar revealed that the 'forward bookings' for the next six months are extremely strong right across the world. It also delved into the financial support that has propped up the industry. The impact from the war in Ukraine was also addressed showing surging fuel prices and how airlines are imposing fuel surcharges to counteract the hike in fuel prices.