---
press release
"We must go beyond economics" to prosper and live better lives, say Surrey experts
The economy of the future must look beyond growth economics and transition to usher in a climate-positive and inclusive economy if we are truly to prosper, according to researchers at the University of Surrey.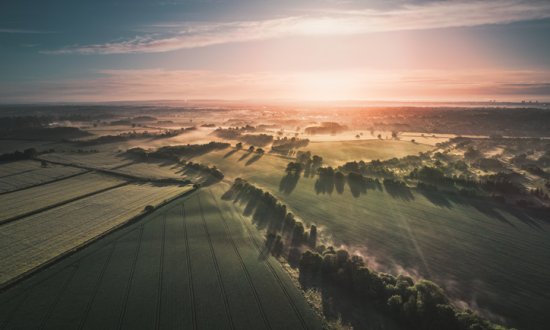 Surrey's Centre for the Understanding of Sustainable Prosperity (CUSP) has been awarded more than £750,000 worth of funding by Laudes Foundation to help scale up the way it engages with policymakers and business leaders.  
Professor Tim Jackson from the University of Surrey's Centre of Environment and Sustainability and Director of CUSP said: 
"We must go beyond economics to understand what prosperity is and how we can live well in a world without economic growth.  
"Thanks to this funding, we can deepen our research and grow our reputation with policymakers and business leaders. Our mission aligns closely with Laudes Foundation's commitment to accelerate the transition to a climate-positive and inclusive economy, and our contribution to this shared endeavour is the depth of our academic research and our ability to address not only economic aspects but social, and psychological and moral dimensions of the challenge." 
Over the next three years, the grant funding will allow the organisation to research three key areas: 
The nature of flourishing: understanding how we can prosper and thrive within the limits of a finite planet, ensuring prosperity is inclusive and contributing to both human and planetary health. 

The care economy: articulating the dimensions of a post-pandemic economy built on principles of care, justice, and sustainability. 

Changing places: drawing out the lessons from case studies of change initiatives from specific locations and understanding how to scale them up across society. 
Kelly Clark, Director of Finance & Capital Market Transformation at Laudes Foundation said: 
"The experts at CUSP have a proven track record of conducting impactful research which has been used by the leading thinkers in climate finance, such as the Intergovernmental Panel on Climate Change. Their work has helped bring about an increased interest in defining a new type of thriving and prosperous economy.  
"Laudes Foundation is excited to partner with CUSP as we collectively build coalitions of progressive academic, policy, and practitioner leaders. We are working with them to drive forward change that responds to the dual crises of inequality and climate change and moves us towards a thriving future for people and the planet." 
The University of Surrey is a research-intensive university, producing world-leading research that transforms lives and changes the world for the better. Sustainability is an institution-wide area of focus, delivering multi-disciplinary research to tackle the many challenges of climate change. The University is also committed to improving its own resource efficiency on its estate and being a sector leader. It has set a commitment to be carbon neutral by 2030. A focus on research that makes a difference to the world has contributed to Surrey being ranked 55th in the world in the Times Higher Education (THE) University Impact Rankings 2022, which assesses more than 1,400 universities' performance against the United Nations' Sustainable Development Goals (SDGs). 
[Ends] 
Notes to editors 
The University has embarked on its first ever fundraising campaign The Future Says Surrey, which aims to raise £60m over the next three years. Key themes include university research strengths in sustainability, artificial intelligence, and health, and supporting students.  

Professor Tim Jackson is available for interview upon request 

Contact the University's press office via mediarelations@surrey.ac.uk 
Media Contacts
---
External Communications and PR team
Phone: +44 (0)1483 684380 / 688914 / 684378
Email: mediarelations@surrey.ac.uk
Out of hours: +44 (0)7773 479911