---
feature
A week in the life of a politics student
Final year BSc (Hons) Politics student Akanshya Gurung tells us a bit about what it's like to study at Surrey – from her typical timetable, to her experiences as an elected member of the Voice Zone committee.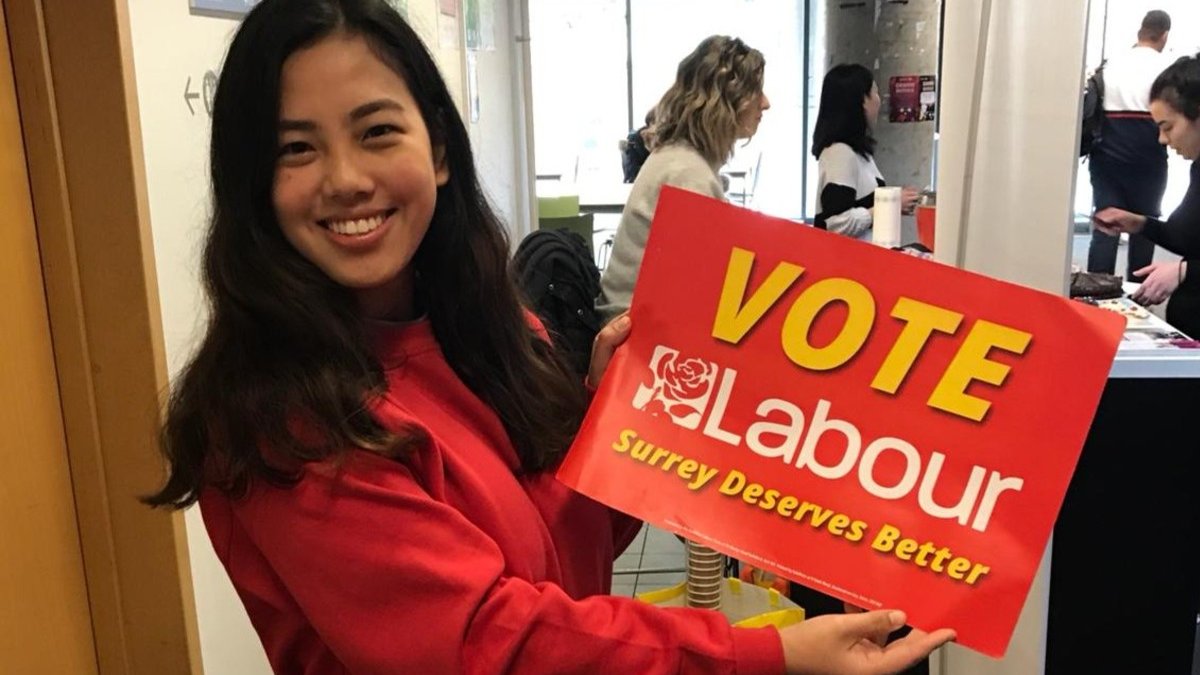 A typical week
Monday
"From 1pm to 3pm, I have a dissertation seminar and drop-in session, which gives final year students a chance to get some extra help on their dissertation projects. Then, at 6pm, I attend a Surrey Labour Students society meeting. I am the elected Co-Chair of the club on campus. The University currently has student-run societies for the three main UK political parties, meaning that politics students can get engaged with their subject outside of their degree studies too! After our weekly meetings or events, we usually all go to Wates, the campus pub, to chill and socialise.
Tuesday
Alongside my degree and my extracurricular activities, I also work part-time in town from 10am to 2pm. Both the University and Guildford town centre have so many part-time job opportunities! For the rest of the day, I try to get some assignment work done at the University library. The library is open 24/7 so it's a great place to study!
Wednesday
There's a relaxing space on campus called the Coffee Cart where they play music, have bean bags and tables and sell coffee! I sometimes go there in the afternoon to study or chill with my friends. Later, at 6pm, I attend the environmental society on campus – Surrey People and Planet. We meet weekly on Wednesday evenings to discuss how we can make the campus greener and more sustainable!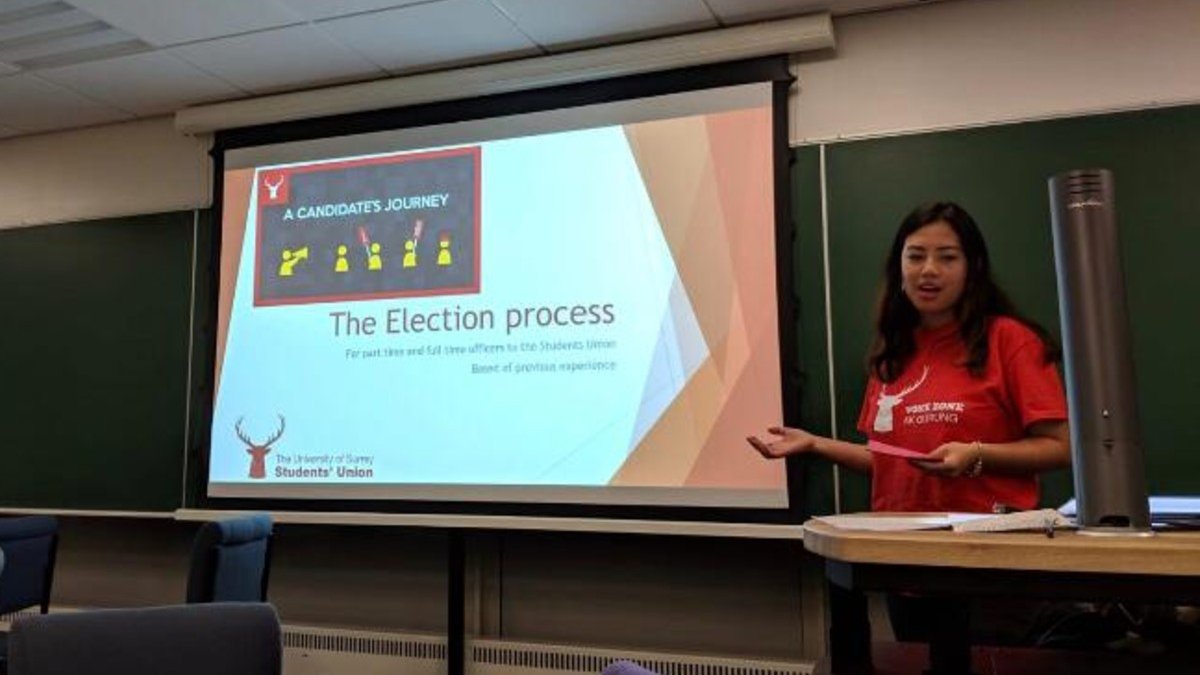 Thursday
At 9am on Thursdays, I have a two-hour lecture and seminar on East Asian states and markets. I really enjoy this module as I am learning so many new things, including the politics, economy and history of many East Asian countries. In the afternoon, I sometimes go to the weekly fruit and veg market on campus to buy fresh organic fruit and veg for really affordable prices! There are also plenty of food stalls there with food from all over the world!
At 6:30pm, I sometimes go to exec, a Students' Union (SU) meeting that happens every three weeks and usually falls on a Thursday. I am an elected member of the Voice Zone within the SU, so I attend exec meetings regularly. It's a chance for students to submit motions on something they want to change at the University. These are then discussed and voted on, and if your motion is passed, you have the opportunity to make a real difference at the University!
Friday
From 1pm to 4pm, I attend a weekly lecture and seminar for my final year module on engendering world politics. This is one of the most interesting and unique modules that I've been taught throughout my degree! It really deconstructs the meaning of gender in everyday life and politics. The lecturer for the module is also clearly a well-respected expert in her field."
"I sometimes go to the weekly fruit and veg market on campus to buy fresh organic fruit and veg for really affordable prices!"
Choosing Surrey
"The best part of my course is the department. The Department of Politics is made up of a team of wonderful, hardworking lecturers and teaching staff who really ensure that we get the best possible education during our time here. The passion and expertise they have is incredibly inspiring and it means that the modules are so much more engaging to learn about.
One of the best things about life at Surrey in general is the campus – every building and service feels close and connected, so there's a really strong community vibe. As well as being a campus university, Surrey's Guildford location makes it easy to get to one of the biggest and most vibrant cities in the world – London! As I'm involved with a national political group, this means that going to national political events has been very accessible for me. It also means I can regularly plan weekend day trips away to a place rich in culture and diversity."
Discover more about life at Surrey and our courses in politics and international relations.