---
news
Published:
15 December 2021
What you need to know about the School of Hospitality and Tourism Management
There's never been a better time than now to instil in our future leaders the need for a sustainable and resilient future. When it comes to tourism and hospitality management, embracing digital technology and creativity is essential for tackling global issues.  
"We welcome changemakers. We provide opportunities for students to engage with real world issues, become aware of global challenges, and develop agility, responsiveness to change, resourcefulness and resilience, and leadership."  
Iis Tussyadiah, Head of the School of Hospitality and Tourism Management 
Creativity, resourcefulness and confidence – these are the values our students are encouraged to develop in order to become thriving world citizens and leaders. 
We integrate career progression into our teaching  
Practical skills are at the heart of our courses, nurturing highly employable future leaders in the sector. As well as our executive-in-residence initiative, our professional training year gives hands-on practical experience. And it works! Our graduates have gone on to exciting opportunities, such as Graduate Management Trainee (Hilton Worldwide), Manager in Training (Four Seasons), Operations Manager (Virgin), and Vita Futura Graduate Management Programme (Marriott International).  
We encourage 'learning on the job'  
Our students run Lakeside Restaurant and Coffee Shop at our campus, a modern dining experience of which our students are an integral part. They work with a professional team of chefs and front-of-house team, to understand team dynamics and leadership.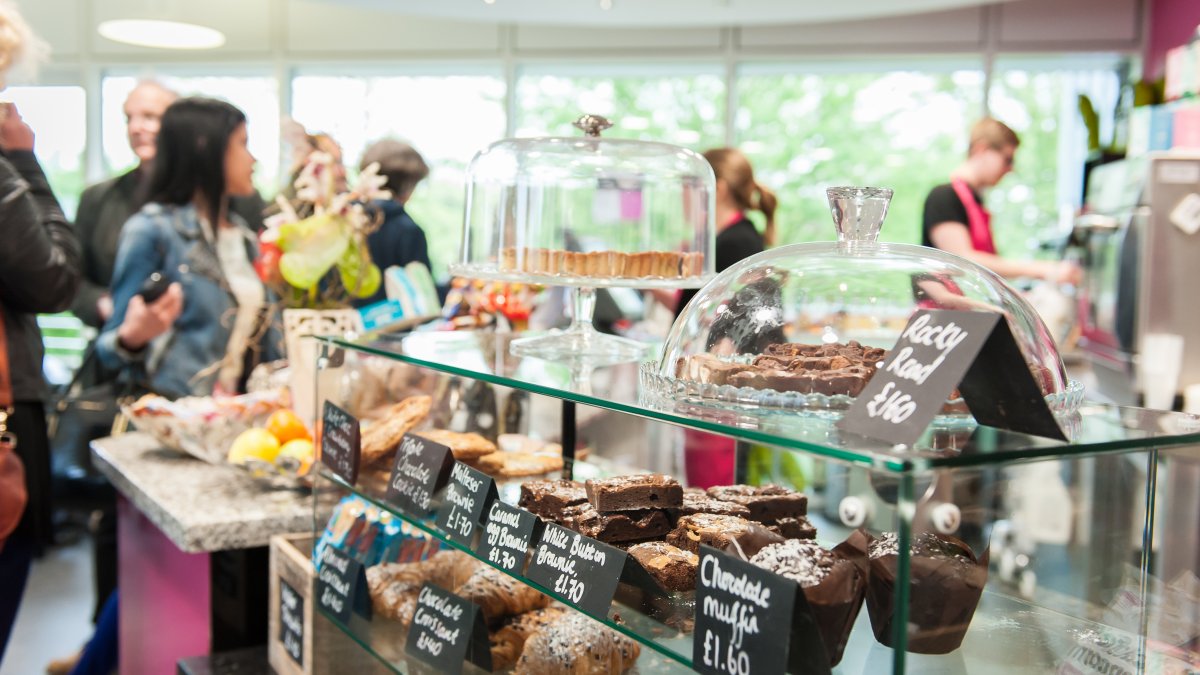 We embed digital competency in our courses  
We encourage our students to develop skills and knowledge that enable a confident and creative use of digital technologies to communicate and solve real-world issues. This helps cultivate future leaders with the creative thinking required for management. 
We value environmental and social sustainability 
We embrace technological solutions to promote inclusion, social justice and sustainable behaviour. Our students are globally and culturally intelligent, with an awareness and respect for diversity in business and technologies. 
"I feel incredibly lucky to be a part of such a special community here at Surrey and have such wonderful relationships with the teaching team in the School. My highlights include a week's field trip to Morocco in my second year, and being awarded a full scholarship by the Savoy Educational Trust to return to Surrey to undertake a postgraduate degree."  
Greg Staunton, current student
We have international connections  
Our students can gain a global outlook, through our international partnerships. These include connections in China, Australia and Hong Kong where research and PhD opportunities are available. 
Discover more about our hospitality and tourism courses.