---
press release
Published:
24 January 2023
Where you live and what cardiometabolic conditions you have affects risk of developing dementia
People in the United States and England who have multiple cardiometabolic conditions such as diabetes and high systolic blood pressure are more likely to develop dementia than their peers who are relatively healthy, according to new research from the University of Surrey.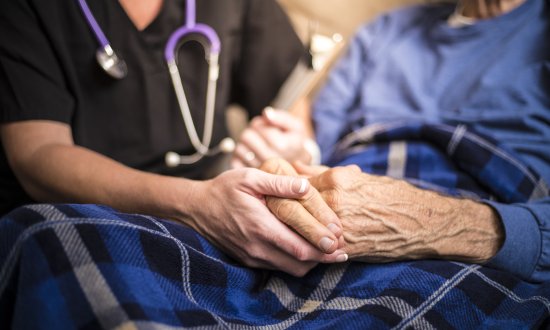 The study also found that people living in China have an increased risk of developing dementia if they have obesity and hypertension when compared to those in their country who are relatively healthy.
Panagiota Kontari, a post-graduate researcher in the School of Psychology at the University of Surrey, said:
"Dementia affects 55 million people worldwide and there is currently no cure, so prevention is key. Cardiometabolic conditions have been shown to increase likelihood of developing the syndrome due to their link with vascular, biological and neurodegenerative diseases, which might accelerate brain ageing and cognitive decline.
"Understanding how cardiometabolic conditions are clustered and which particular combination of them leads to a greater risk of dementia across the world is important as such knowledge could help design tailored prevention strategies that target varying risk factors in different countries."
In the first study of its kind, researchers from the University of Surrey investigated how co-occurring cardiometabolic conditions such as low/high‐density-lipoprotein (HDL) cholesterol, systolic and diastolic blood pressure (BP), hyperglycaemia, diabetes, and inflammation interact with one another. They then looked at how different clusters of cardiometabolic conditions are associated with the risk of developing dementia in older adults across England, the US and China. Different clusters of cardiometabolic conditions predicted dementia in England and US as compared to China.
Analysing data from over 18,500 participants, aged 50 and older in England, the US and China, researchers examined their cardiometabolic status and if they developed dementia later in life. Participants, based on their medical conditions, were divided into three distinct groups: relatively healthy/healthy obesity,' 'obesity-hypertension' and 'complex cardiometabolic' (those with a number of cardiometabolic conditions including low HDL cholesterol, central obesity, high systolic BP diabetes and high glucose). These groups acted as predictors for estimating the risk of developing dementia.
Researchers identified that across all three samples a total of 1,230 participants developed dementia (6.3 percent in the sample from the UK, 9.3 percent in the US, and 5.2 percent in China).
It was found that those from England and US with multiple cardiometabolic conditions had a higher risk in developing dementia, than those with a healthy cardiometabolic profile.
In addition, unlike their peers in England and US, participants in China had a higher probability of developing dementia if they had obesity and hypertension. Researchers believe this may be due to the prevalence of midlife obesity, hypertension and physical inactivity that has been increasing in the country as the result of the westernisation of society and rapid economic growth in the last three decades, which has not led to an improvement in health care.
Dr Kimberley Smith, Senior lecturer in Clinical Health Psychology at the University of Surrey, said:
"In the UK and the US, complex cardiometabolic conditions are associated with higher rates of dementia incidence whereas in a Chinese sample a different cardiometabolic profile seems to be linked to an increased risk of dementia.
"This is an interesting preliminary result which we would need to see confirmed in other studies before making any concrete recommendations. This study indicates that we should carefully examine different patterns of risk for dementia across different countries rather than assuming that work conducted in so called WEIRD (white, educated, industrialised, rich and democratic populations) will generalise to other countries. It will be interesting for future work to examine this relationship in other global majority contexts."
This study was published in Journal of Gerontology: Medical Sciences.
###
Notes to editors
Data from this studio came from:
UK- English Longitudinal Study of Ageing (ELSA)
US - Health and Retirement Study (HRS)
China - China Health and Retirement Longitudinal Study (CHARLS)
Reference
'Clustering of cardiometabolic risk factors and dementia incidence in older adults: a cross-country comparison in England, the USA and China', by Panagiota Kontari, Chris Fife-Schaw and Kimberley Smith, is published in Journal of Gerontology: Medical Sciences.
Media Contacts
---
External Communications and PR team
Phone: +44 (0)1483 684380 / 688914 / 684378
Email: mediarelations@surrey.ac.uk
Out of hours: +44 (0)7773 479911