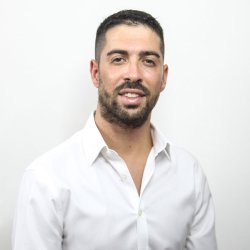 Dr Alessio Volpicella
---
Lecturer in Economics
PhD in Economics, Queen Mary University of London
Biography
Alessio is a Lecturer in the School of Economics at the University of Surrey. He earned his BSc and MSc in Economics from Bocconi University (Milan, Italy). After obtaining a MRes from University College London (UCL), in 2020 he received a PhD in Economics from Queen Mary University of London. He joined the University of Surrey in August 2020. He also collaborated with the European Central Bank (ECB), the Bank of England, and BNP Paribas.
Research
Research interests
His main research interests focus on macroeconometrics, time series analysis, and Bayesian econometrics.
My teaching
Time Series Econometrics, BSc
Econometrics 1, MSc
Intermediate Econometrics, BSc
My publications
Highlights
Working Papers
SVARs Identification through Bounds on the Forecast Error Variance (accepted, Journal of Business & Economic Statistics)
Uncertain Identification (with R. Giacomini and T.Kitagawa, accepted, Quantitative Economics)
Works-in-Progress
Identification of Uncertainty Shocks (with A. Carriero)
The Use and Mis-Use of SVARs for Validating DSGE Models (with P. Levine, J. Pearlman, and B. Yang)
Publications
D. Masciandaro, A. Volpicella
(2016).
Macro Prudential Governance and Central Banks: Facts and Drivers
Journal of International Money and Finance

D. Masciandaro, A. Volpicella
(2016).
Designing Financial Supervision: The Puzzling Case of the FIUs Against Money Laundering
Journal of Financial Regulation
D. Masciandaro, A. Volpicella
(2016).
Central Banking, Macropudential Policy and Insurance, Chapter 9 in J. Monkiewicz, M. Malecki Macropudential Supervision in Insurance: Theoretical and Practical Aspects, Palgrave Macmillan