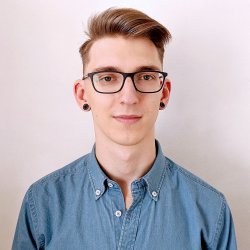 Alexander Black
---
Postgraduate Research Student
My research project
Robust video fingerprinting and comparison for content authenticity
The aim of this project is to make it possible to compare a video encountered 'in the wild' on the internet to its original source. We identify two main parts of this problem: retrieval and comparison.
Retrieval requires not only the ability to produce video fingerprints that are robust to existing and emergent types of transformations, but also a scalable retrieval system capable of searching through millions of videos in a matter of seconds or less.
Comparison refers to identification of salient differences between two videos. Salient differences are the ones that change the semantic meaning or the story of the video, as opposed to benign changes, such as format, resolution, size, brightness etc.
Supervisors