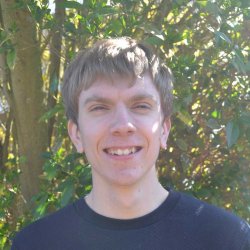 Dr Christopher Green
---
Postgraduate Research Student
MPhys
About
My qualifications
MPhys Physics with Nuclear Astrophysics
University of Surrey
Research

Research projects

Validation of Texture Analysis in Medical Imaging

Texture analysis is looking at the pixel relations in an image to gather information that cannot been with the naked eye. This can be very beneficial to the area of medical images, as we can gather extra information about the heterogeneous natures of tumours from the calculated texture. There is a lot of literature describing the diagnostic, prognostic and treatment planning benefits of carrying out texture analysis on medical images. However there is still work to be done on the standardisation of image acquisition, due to different centres using different imaging protocols and it is yet unclear the full effects this has on the image texture. 
This PhD is looking into the validation of texture analysis for PET and CT images. A phantom will be produced and imaged across multiple centres with a consistent set of parameters for each centre, allowing for comparison of how each machine changes the texture. A variety of imaging parameters will also be used on each scanner, so the effects of changing these parameters can also be investigated. 

This working is being carried out in collaboration between the CVSSP, at the University of Surrey, and the National Physical Laboratory.