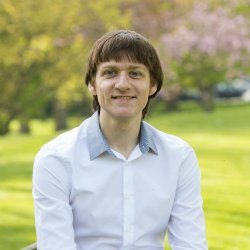 Dr Colin Hare
---
Visiting Senior Lecturer of Chemical Engineering
MEng (Hons), PhD, FHEA
About
Biography
My expertise are in particle technology, where I aim to relate particle properties and process conditions to product performance, with particular focus on powder flow and particle breakage. I obtained MEng (2006) and PhD (2010) degrees in Chemical Engineering from the University of Leeds. I was awarded the Young Researcher of the Year Award at the UK Particle Technology Forum in 2012, and the IChemE 2015 Nicklin Medal for promising young engineering researchers at ChemEngDayUK 2016. I am also a member of the EPSRC Early Career Forum in Manufacturing Research.
During my PhD I developed a method to predict particle breakage during agitated drying of crystallised solids. As a research fellow at the Institute of Particle Science & Engineering at The University of Leeds (2010 – 2016), I co-developed the method of ball indentation for powder flowability measurement. I carried out a knowledge transfer secondment to Procter & Gamble during 2014-15, exploring "Advanced Manufacturing Based on the Discrete Element Method", where I developed an approach to predict size reduction in ribbon milling operations.
In 2014 I was awarded a research grant by the International Fine Particle Research Institute (IFPRI) to carry out a "Flowability Assessment of Weakly Consolidated Powders", receiving further funding from IFPRI in 2017 to continue this work. I have also received funding from Corning Inc. for "Characterising Powder Flow in Dynamic Processes", and am a co-investigator on the Marie-Curie ITN "Mathegram".
Areas of specialism
Powder flowability;
Particle breakage;
The Discrete Element Method (DEM);
Powder mixing and segregation
My qualifications
2006
Chemical Engineering (MEng)
The University of Leeds
2010
Chemical Engineering (PhD)
The University of Leeds
2018
Graduate Certificate in Learning and Teaching
The University of Surrey
Research

Research interests

Powder flowability, particularly at low stresses and/or high strain rates
Predicting and optimising particle breakage/attrition mitigation
Mechanical property characterisation
The Discrete Element Method (DEM)
Particle coating by powders or liquids

Research projects

Flowability assessment of weakly consolidated powders

Reliable powder flow measurement methods for quasi-static flow under moderate to high stress levels are established, with shear cells being readily utilised for hopper design and powder flowability ranking. However when measuring under low stresses, the reliability of shear cells, and other test methods, deteriorate. This project investigates how best to operate a shear cell in order to improve the flow measurement, as well as exploring alternative flow measurement techniques, such as ball indentation and uniaxial compression. Furthermore, a wide range of powders are explored to determine the influence of individual particle properties on powder flowability. This project is funded by the International Fine Particle Research Institute (IFPRI).

Indicators of esteem

EPSRC Associate College Member

Secretary  of the IChemE Particle Technology Special Interest Group (PTSIG) (2021-present)

Treasurer of the IChemE Particle Technology Special Interest Group (PTSIG) (2018 - 2021)

Member of EPSRC Early Career Forum in Manufacturing Research (2016 - present)
Supervision
Postgraduate research supervision