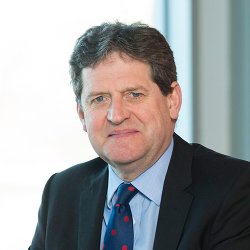 David Sharkey
---
Executive Assistant: Liz Lee
David joined the University of Surrey in 2007 as Director of Finance, following a successful career in the private sector. He spent much of his professional life working at Marks and Spencer where he gained management experience in a variety of increasingly senior finance roles.
He qualified as a Chartered Accountant in London with PricewaterhouseCoopers and before that gained a Law Degree (LLB) at Leicester University.
David was appointed Chief Operating Officer in 2016 and has Executive Board responsibility for Finance, Procurement, Audit, Information Technology, Strategic Planning, Estates, Traded Services and Business Support, Surrey Sports Park, Surrey Research Park, and the Secretariat and Legal Department.