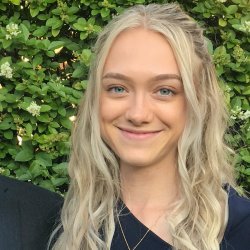 Georgia Willmot
---
Postgraduate Research Student
My research project
Mechanistic modelling of tumour growth and inhibition for pharmaceutical application
My current research project lies in tumour modelling for the purpose of predicting drug efficacy. This plays a fundamental role in the development of cancer treatments, with the aim being to evaluate drug action and anti-tumour effect.
Data for these studies comes from longitudinal measurements of tumour volume in animal models, and fundamental to these preclinical studies is the use of mathematical equations to describe the tumour dynamics and evaluate the anti-tumour effect. Current industry-used models typically take the form of simple growth laws, which are purely empirical descriptions of the data and do not account for the underlying mechanisms at play. As more varied multi-modal data is incorporated into pharmaceutical drug trials, I am aiming to develop and adapt mechanistic models which balance complexity and predictive power with being fit-for-purpose in industry. 
My research builds on the current work of Dr Dunlop, Prof. Derks and Dr James Yates, who have developed a minimal mechanistic model based on spatially resolved diffusion-limited tissue growth. This model is being explored as a potential pre-clinical trial model and key challenges now include incorporating more complex cell behaviours beyond proliferative arrest and death, coupling advanced PKPD models into mechanistic spatial modelling, and the extension of the model to more realistic xenograft geometries.
Supervisors
My qualifications
Mathematics MMath (1st Class Hons)
University of Surrey