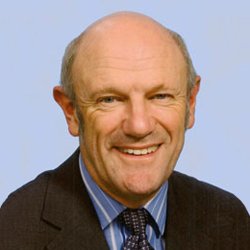 Professor Jim Lynch
---
Emeritus Professor
OBE, BTech, PhD, DSc, CSci, CChem, FRSC, CBiol, FRSB, CEnv, FRGS, FRSA
Biography
At Home and abroad Jim has worked in government departments and agencies, universities and companies. He has served on a wide variety of boards in both executive and non-executive roles, often as Chief Executive or Chair. He has covered a wide range of environmental and health areas at the political, economic, social and environmental levels. He has extensive networks and his particular skill is the generation of sustainable policies. He is married with four children and had a lifetime involvement in athletics, kayaking and cycling.
Jim graduated in industrial chemistry from Loughborough University in 1968, took a PhD from Kings College London in 1971 (both on BP Scholarships) and a DSc from Kings in 1984. After 12 years at Letcombe Laboratory (Oxfordshire) as Head of Microbiology, in 1983 he became Head of Microbiology and Crop Protection at Horticulture Research International.  From 1993-2003 he was Professor of Biotechnology and Head of Biomedical and Life Sciences at the University of Surrey; since 2004 he has been Distinguished Professor of Life Sciences in the Centre for Environment and Sustainability. During his tenure as Head he trebled the income and led it to become the top Biomedical Sciences School in the UK. He was a Member of the University Board (budget £200m pa) and also served on the Board of the Surrey Research Park, which was the largest in Europe. Between 2003 and 2007 he was a Board Member of the Forestry Commission (budget £200m pa), and Chief Executive of the Research Agency. From 2007-2010 he was Senior Advisor to the South East England Development Agency (budget £200m pa) and he created the Thames Gateway Institute for Sustainability. From 2011-2013 he was Director at DMC International Imaging at Surrey Satellite Technology (a Division of Airbus Space and Defence) and since 2017 he has been Head of Global Landscapes at Earth-i based on the Surrey Research Park.  He has been Visiting Professor in Europe (Oxford, Reading, Kings College London, Imperial College and Helsinki) and in the USA employed by USDA (Washington State and Oregon State). He has published fifteen books, over 300 papers and given over 60 keynote international lectures. He was awarded the UNESCO Microbiology Prize and was the first recipient of the Japanese Government Research Award for Foreign Specialists.
At the Non-Executive level Jim was Board Member for Agricultural Sustainability at the Organisation for Economic Co-operation and Development (OECD) from 1989-2006, for which he was awarded the OBE. He was Chair of the Biology Commission of the International Union of Soil Sciences from 1990-1994, Vice Chair of the Blasker Committee of the San Diego Community Foundation from 1996-2001, Chair of the Steering Group of Brownfield Expo 1999-2011, European Forest Institute Board Member 2006-2012, and Board Member of the Council for the Frontiers of Knowledge in Africa since 2010.   Since 2014 he has been Non-Executive Chair of Governors at the University of Chichester (budget £55m pa), a university now punching well above its weight. For example an Engineering and Digital Technology Park is being built at Bognor with funding from the Local Enterprise Partnership and the Higher Education Funding Council, and linked with local companies. His other Directorships have included the International Institute of Biotechnology, Clifmar Ltd, Beacon Bio, Phytobials Inc and C-Questor Ltd.
Research Interests
Research has primarily concerned rhizosphere biology and its manipulation (the microbiome), and sustainable agriculture and forestry, particularly now using earth observation techniques facilitated by satellites. Studiers have included mathematical and experimental analysis of microbial population biology, plasmid exchange dynamics, environmental impact analysis of genetically modified bacteria, biological control of plant diseases, stimulation of plant growth, biosensing, bioremediation, soil aggregate stabilisation by microorganisms, climate change and forestry, deforestation and forest degradation.