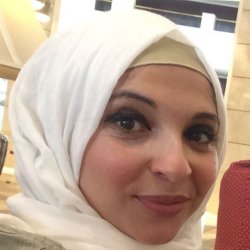 Dr Shimaa Elkomy
---
Research Fellow
PhD in Economics
About
Biography
Dr Shimaa Elkomy is a research fellow at the Centre of Understanding of Sustainable Prosperity at the University of Surrey since 2019.  She has been a co-investigator in an ESRC funded project "Powering Productivity" that aims at exploring the relationship between energy and economic productivity (https://cusp.ac.uk/wp-content/uploads/pp-energy-report.pdf#ppem). Dr Elkomy is currently working on an ESRC funded project that aims at investigating the health, economic and policy factors of COVID-19 mortality. This work would address the quality of different health care systems and the effect of different government policies in containing the infection rate. Shimaa is keen to establish a foundation for understanding of how to better respond to a future wave of COVID-19 and how to improve the general preparedness to any similar outbreaks. Shimaa is also leading a pioneering work that explores the effect of high-risk perception on social behaviour during the health crisis using data of 320 English constituencies and local authority in the UK measuring the elements that shape individual's perception of risk including control, exposure and dread of the outbreak. Shimaa also led a Surrey Living Lab project on "Sustainability in the healthcare" project (https://www.cusp.ac.uk/themes/royal-surrey/) which examines different aspects of sustainability in the healthcare.
Shimaa's current work builds on the foundations of her PhD at the School of Economics at Lancaster University. She has published some articles based on her PhD that examines the institutions in the developing countries and linkages of trade, FDI and global talent with productivity growth. Dr Elkomy started her job as a research fellow at the School of Economics in the University of Surrey in 2014 in one-million-pound project financed by Leverhulme Trust. She has led a main research package that examines the efficiency and the productivity of the healthcare sector in the UK for five years. Dr Shimaa published series of papers that focuses on public policy in leading Economics and Public Administration Journals. Also, some of Dr Shimaa's papers examine the factors that affect public sector outcomes in the UK – for example leadership and political marginality.
Previous roles
19 February 2014 -
28 February 2019
Research Fellow and Seminar Tutor
Publications
Elkomy,S. , Hilary, I. and Read, R. (2020). "Foreign Innovation and Productivity Growth in the Manufacturing sector. Journal of Industry, Competition and Trade, 1-22.
Elkomy, S.,Hilary, I. and Read, R. (2020). "FDI and Growth in Egypt: Aggregate and Heterogenous Sectoral Effects". Review of Development Economics, 24(4), 1511-1528.
Elkomy, S. and Murad, Z. (2020). Can the quality of leadership in the NHS affect quality performance in the English Hospitals? International Public Management Journal, 1-28.
Elkomy, S., Cookson, G. and Jones, S. (2018). The efficiency effects of Contracting-out of cleaning services in healthcare. Public Administration Review. 79(2), 193-202
Elkomy, S., & Cookson, G. (2020). Performance management strategy: waiting time in the English national health services. Public Organization Review, 20(1), 95-112.
Elkomy, S. (2018). Contract Management Capacity: the case of the UK Public Service. Global Encyclopedia of Public Administration, Public Policy, and Governance.
Elkomy,S., Hilary, I. and Read, R. (2016). Economic and Political Determinants of the Effects of FDI On Growth in Transition and Developing Countries. Thunderbird International Business Review, 58(4), 347-36
Elkomy,S. (2011). The Impact of the European Mediterranean Partnership on Business Development in Mediterranean Region and its Future Aspirations. Euro-Mediterranean Partnership in the aftermath of the Arab Spring. 1st edition. Italy, Milano: FrancoAngeli.
WORKING PAPERS
Elkomy, S. and and Jackson, T. Health resilience and the global pandemic: the effect of social conditions on Covid-19 death. Submitted.
Elkomy, S, Mair, S. and Jackson, T. The effect of energy demand and supply on the productivity growth in the UK. CUSP Working paper no. 23 (https://cusp.ac.uk/wp-content/uploads/pp-energy-report.pdf#ppem)
Elkomy, S. and Jackson, T. The effects of Political Marginality on Healthcare Outcomes in the NHS. Working Paper.
Elkomy,S. and Jackson, T. Risk perception and social Behaviour during uncertainty: The case of the English constituencies.
Elkomy, S., Abdelsalam, O., Martin-Oliver, A. Foreign Board structure and Productivity Spillovers in the GCC. Submitted
OTHER PUBLICATIONS
Elkomy, S. Outsourced Cleaning Leaves a Dirty Mark. Facilitate Magazine. http://www.facilitatemagazine.com/comment/perspectives/outsourced-cleaning-leaves-a-dirty-mark/
Elkomy, S. Out-sourcing Hospital Services. Healthcare-in-europe.com, https://healthcare-in-europe.com/en/story/12177-out-sourcing-hospital-services.html
FUNDING AWARDS
PI in Surrey Living Lab Grant : Sustainability and Energy Efficiency