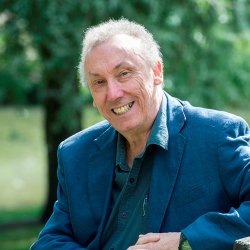 Professor Stephen Morse
---
Chair in Systems Analysis for Sustainability
Biography
Steve joined the Centre for Environment and Sustainability in August 2010, having previously been at the University of Reading (Geography) and University of East Anglia (Development Studies). He has a background in applied biological science, and his research and teaching interests are broad spanning both the natural and social sciences. Steve has helped pioneer a number of participatory methodologies for sustainability assessment, including Triple Task. He has been involved in research and sustainable development projects across Europe, the Mediterranean, Africa and Asia.
Affiliations and memberships
Higher Education Academy
Fellow
Royal Geographical Society
Fellow
Royal Society of Biology
Fellow
Royal Society of Biology
Chartered Biologist (CBiol)
Research
Research interests
Partnerships in sustainable development (including the role of faith based groups)
Methodologies for stakeholder participation in sustainable development
Methodologies for assessing sustainability, including indices and indicators
Natural resource and environmental management
Agricultural/rural development (including sustainability indicators, sustainable livelihood analysis, integrated pest management, microfinance and the impacts of new technologies such as conventional and genetically modified crop varieties).
Research collaborations
EU Framework 7 project (POINT) exploring the policy use of indicators in sustainable development and some key sectors (transport, energy and agriculture) with a number of partners throughout Europe.
ESRC funded project entitled 'Analysing partnership in aid chains: A Catholic Church case study'.
EU DG Environment funded project entitled 'Assessment of the economic performance of genetically modified crops worldwide'.
DFID Research Into Use project on up-scaling sustainable seed yam production systems in West Africa.
Bill and Melinda Gates Foundation project entitled 'Yam Improvement for Income and Food security in West Africa' (YIIFSWA).
EU Framework 7 project entitle 'Servicizing Policy for Resource Efficient Economy' (SPREE)
Bill and Melinda Gates Foundation project entitled 'Positive Selection and Community Phytosanitation for Improved Quality of Farmer-saved Seed Yam in West Africa' (CAY-SEED).
My teaching
Module convenor for the 'Sustainable Development Applications' module
Contributions to the MSc modules 'Foundations of Sustainable Development' and 'Environment, Science and Society'
Dissertation supervision at masters level.
My publications
Publications
Morse S., McNamara, N., Adamu S., Nathan N, Adedipe Y, Kabir M, Onwuaroh A and Otene N.
(2020).
Social Networks and Food Security in the Urban Fringe. Part of the 'Urban Perspectives from the Global South' series. Springer Nature, Cham, Switzerland
View abstract
View full publication
The book explores how social groups in the urban fringe of Abuja, Nigeria, engaged with a series of development projects spanning 15 years (2003 to 2018) which focused on the enhancement of food security for farming households. The groups were at the heart of these development projects and the book presents the many insights that were gained by farmers and project agents working within these partnerships and provides advice for those seeking to do the same. The book also explores how the social groups attempted to lever benefits from being near to the fastest growing city in Africa and a centre of economic and political power. While much has been written about social groups and their embeddedness within wider social networks in Africa and in other parts of the world, the exploration of the role of social groups within development projects is an area that remains relatively unchartered and this book seeks to fill that important gap in knowledge. It provides an important contribution for all those researching and working with social groups in the developing world
Morse S.
(2019).
The Rise and Rise of Indicators: Their History and Geography. Routledge, London.
View abstract
View full publication
This book makes indicators more accessible, in terms of what they are, who created them and how they are used. It examines the subjectivity and human frailty behind these quintessentially 'hard' and technical measures of the world. To achieve this goal,  presents the world in terms of a selected set of indicators. The emphasis is upon the origins of the indicators and the motivation behind their creation and evolution. The ideas and assumptions behind the indicators are made transparent to demonstrate how changes to them can dramatically alter the ranking of countries that emerge. They are, after all, human constructs and thus embody human biases. The book concludes by examining the future of indicators and the author sets out some possible trajectories, including the growing emphasis on indicators as important tools in the Sustainable Development Goals that have been set for the world up until 2030. This is a valuable resource for undergraduate and postgraduate students in the areas of economics, sociology, geography, environmental studies, development studies, area studies, business studies, politics and international relations.
The Rise and Rise of Indicators
Morse S and McNamara N.
(2020).
Pesticide residues in seed yams produced using the adaptive Yam Minisett Technique. Journal of Crop Improvement 34(5), 644-653
View abstract
View full publication
This paper provides the results of the first research designed to test for pesticide residue analysis conducted on seed yam ( Poir) tubers produced via the Adaptive Yam Minisett technique (AYMT). AYMT uses a pesticide-based water dip to treat setts (~75 g) cut from a yam tuber, and these setts are planted to produce healthy seed yams. While the dip is known to be effective in terms of sett survival in the field along with quantity and yield of seed yams produced, one potential issue is the carry-over of chlorpyrifos from treated setts into the seed yams. The research reported here describes the results from an experimental plot established in the Federal Capital Territory of Nigeria designed to address this issue. A total of 54 seed yam tubers (18 seed yams from each plot) were analyzed from control (untreated), half-dose and full-dose pesticide dip treatments and results show that there is no carryover of chlorpyrifos from treated setts into the seed yams. There may also be potential to significantly reduce pesticide concentration in the dip, although this requires further research before a new recommendation can be developed.
Dioscorea rotundata
Zhang D, Hao M, Chen S and Morse S
(2020).
Solid Waste Characterization and Recycling Potential for a University Campus in China. Sustainability 12(8), 3086
View abstract
View full publication
Waste characterization is the first step to a successful waste management system. This paper explores the trend of solid waste generated on a university campus (Longzi Lake Campus of Henan Agricultural University) in China and the factors that influence the potential for recycling of the waste. Face-to-face interviews were carried out for 12 consecutive months on a campus in central China, and 416 interviewees were questioned. It was found that 7.32 tonnes of solid waste were generated on the campus each day, of which 79.31% were recyclable. The characterization of major waste streams are discussed, and the results are compared with comparable data from five universities in a range of other countries (Mexico, Canada, Malaysia, Nigeria, and Ethiopia). The annual growth of GDP per capita in China over the past five years before the research appeared to play an important role in the increasing of food waste on university campus, and the proportion of food waste is found to have a positive influence on recycling potential.
Cerbaro M, Morse S, Murphy R, Lynch J and Griffiths G
(2020).
Information from Earth Observation for the management of Sustainable Land Use and Land Cover in Brazil: An Analysis of User Needs. Sustainability 12, 489
View abstract
View full publication
Brazil has some of the world's most important forest and natural ecosystem resources and their sustainability is of global importance. The expansion of agriculture for livestock, the extractive industries, illegal logging, land conflicts, fire and deforestation are pressures on land use and drivers of land use change in many regions of Brazil. While different institutions in Brazil have sought to use Earth Observation (EO) data to support better land use management and conservation projects, several problems remain at the national and state level in the implementation of EO to support environmental policies and services provided to Brazilian society. This paper presents the results of a systematic analysis of the key challenges in using EO data in land management in Brazil and summarises them in a conceptual model of the factors influencing EO data use for assessing sustainable land use and land cover in Brazil. The research was based on a series of in-depth, semi-structured interviews (43) and structured interviews (53) with key stakeholders who make use of EO data across different locations in Brazil. The major challenges identified in the complex and multifaceted aspects of using this information were associated with access to, and with the processing of, raw data into usable information. The analysis also revealed novel insights on a lack of inter-institutional communication, adequate office infrastructure and personnel, availability of the right type of EO data and funding restrictions, political instability and bureaucracy as factors that limit more effective use of EO data in Brazil at present. We close this analysis by considering how EO information for the sustainable management of land use and land cover can assist institutions as they respond to the varied political and economic instabilities affecting environmental governance and deforestation levels
Andries A, Morse S, Murphy RJ., Lynch J and Woolliams ER
(2019).
Seeing Sustainability from Space: Using Earth Observation Data to Populate the UN Sustainable Development Goal Indicators. Sustainability 11, 5062.
View abstract
View full publication
In 2015, member countries of the United Nations adopted the 17 Sustainable Development Goals (SDGs) at the Sustainable Development Summit in New York. These global goals have 169 targets and 232 indicators based on the three pillars of sustainable development: economic, social, and environmental. However, substantial challenges remain in obtaining data of the required quality and quantity to populate these indicators efficiently. One promising and innovative way of addressing this issue is to use Earth observation (EO). The research reported here updates our original work to develop a Maturity Matrix Framework (MMF) for assessing the suitability of EO-derived data for populating the SDG indicators, with a special focus on those indicators covering the more social and economic dimensions of sustainable development, as these have been under-explored in terms of the contribution that can be made by EO. The advanced MMF 2.0 framework set out in this paper is based on a wide consultation with EO and indicator experts (semi-structured interviews with 38 respondents). This paper provides detail of the evolved structure of MMF 2.0 and illustrates its use for one of the SDG indicators (Indicator 11.1.1). The revised MMF is then applied to published work covering the full suite of SDG indicators and demonstrates that EO can make an important contribution to providing data relevant to a substantial number of the SDG indicators.
Andries A, Morse S, Murphy R, Lynch J, Woolliams E and Fonweban J
(2019).
Translation of Earth Observation data into Sustainable Development Indicators: An analytical framework. Sustainable Development 27(3), 366-376
View abstract
View full publication
In 2015, member countries of the United Nations adopted the 17 Sustainable Development Goals at the Sustainable Development Summit in New York. These global goals have 169 targets and 232 indicators that are based on the three pillars of sustainable development: economic, social, and environmental. Substantial challenges remain in obtaining data of the required quality, especially in developing countries, given the often limited resources available. One promising and innovative way of addressing this issue of data availability is to use Earth observation (EO). This paper presents the results of research to develop a novel analytical framework for assessing the potential of EO approaches to populate the SDG indicators. We present a Maturity Matrix Framework and apply it to all of the 232 SDG indicators. The results demonstrate that although the applicability of EO‐derived data do vary between the Sustainable Development Goal indicators, overall, EO has an important contribution to make towards populating a wide diversity of the Sustainable Development Goals indicators.
Mendes MM., Darling AL., Hart KH., Morse S, Murphy R and Lanham-New SA
(2019).
Impact of high latitude, urban living and ethnicity on 25-hydroxyvitamin D status: A need for multidisciplinary action? The Journal of Steroid Biochemistry and Molecular Biology 188, 95-102.
View abstract
View full publication
The effects of urban living on health are becoming increasingly important, due to an increasing global population residing in urban areas. Concomitantly, due to immigration, there is a growing number of ethnic minority individuals (African, Asian or Middle Eastern descent) living in westernised Higher Latitude Countries (HLC) (e.g. Europe, Canada, New Zealand). Of concern is the fact that there is already a clear vitamin D deficiency epidemic in HLC, a problem which is likely to grow as the ethnic minority population in these countries increases. This is because 25-hydroxyvitamin D (25(OH)D) status of ethnic groups is significantly lower compared to native populations. Environmental factors contribute to a high prevalence of vitamin D deficiency in HLC, particularly during the winter months when there is no sunlight of appropriate wavelength for vitamin D synthesis via the skin. Also, climatic factors such as cloud cover may reduce vitamin D status even in the summer. This may be further worsened by factors related to urban living, including air pollution, which reduces UVB exposure to the skin, and less occupational sun exposure (may vary by individual HLC). Tall building height may reduce sun exposure by making areas more shaded. In addition, there are ethnicity-specific factors which further worsen vitamin D status in HLC urban dwellers, such as low dietary intake of vitamin D from foods, lower production of vitamin D in the skin due to increased melanin and reduced skin exposure to UVB due to cultural dress style and sun avoidance. A multidisciplinary approach applying knowledge from engineering, skin photobiology, nutrition, town planning and social science is required to prevent vitamin D deficiency in urban areas. Such an approach could include reduction of air pollution, modification of sun exposure advice to emphasise spending time each day in non-shaded urban areas (e.g. parks, away from tall buildings), and advice to ethnic minority groups to increase sun exposure, take vitamin D supplements and/or increase consumption of vitamin D rich foods in a way that is safe and culturally acceptable. This review hopes to stimulate further research to assess the impact of high latitude, urban environment and ethnicity on the risk of vitamin D deficiency.
Berg T., Bell S. and Morse S.
(2019).
Using rich pictures outside of soft systems methodology: A case study analysis. International Journal of System of Systems Engineering 9(3), 257-276.
View abstract
View full publication
The aim of this paper is twofold. Firstly we will highlight how a problem structuring tool, namely the Rich Picture, is being used across many disciplines outside of the soft system methodology which has historically been its home. Secondly, we highlight the controversial presence of non-conforming Rich Picture research and an apparent reluctance to publish from the systems community. In this paper we provide examples of rich picture research used independent from methodology and focus on one case study that uses a novel method of content analysis to appreciate the significance of the stories within their pictures. We demonstrate the theoretical justification and efficacy of an innovation in the assessment of the Rich Picture and its use as a tool to discern issues of importance across mixed groups. We discuss the responses to this work and the implications for innovation within soft OR research. We propose that the Rich Picture should not be seen as sacrosanct just because it derives from a well-established and much respected methodology. We argue that the Rich Picture can be a flexible space where any practitioner can negotiate shared understanding without methodological constraint
Bell S., Berg T. and Morse S.
(2019).
Towards an Understanding of Rich Picture Interpretation. Systemic Practice and Action Research 32(6), 601-614.
View abstract
View full publication
This paper considers the value of the Rich Picture (RP) as a means to capture data from multiple groups exploring a question, problem or issue. RPs emerge from group work by unravelling and integrating understandings, but to date there have been no attempts to consider ways in which the RPs from different groups analysing the same question can be, or indeed should be, objectively compared. The aim of this paper is to investigate the maximum learning potential from the RP, and we develop and use a form of Content Analysis (CA) called Eductive Interpretation (EI) specifically for RPs. The paper illustrates the process of EI by drawing upon a series of RPs created by groups in the Lebanon. The groups were all working on issues involved in coastal zone management, and the resulting analysis presents some of the insights that were gained. The paper finally discusses some of the advantages and disadvantages of EI applied to RPs.
Zhang D, Morse S and Qiaoyun Ma Q
(2019).
Corporate Social Responsibility and Sustainable Development in China: Current Status and Future Perspectives. Sustainability 11(16), 4392
View abstract
With a long history, large population, rapid economic growth, and major social transformation in recent years and the launch of the Belt and Road Initiative, China has increasingly become an important global player. However, the negative social and environmental consequences of such a fast and extensive economic expansion are becoming significant. A series of measures have been taken to tackle the current problems faced by the country, including the issuing of new laws and regulations, and the most recent is China's ban on plastic waste imports. However, there is a significant gap between Chinese laws and their implementation. Therefore, more people are putting their hope in a combination of legislation and Corporate Social Responsibility (CSR) to help address the current social and environmental problems faced by the country. This paper discusses the drivers of CSR in China and compares them to the drivers of CSR in the West. The paper also explores the extent to which CSR can make a contribution to solving the sustainable development challenges faced by China and discusses possible solutions if the current CSR pattern fails. Finally, the paper makes suggestions for future research on CSR in China.
Morse S
(2020).
To rank or not to rank with indices? That is the question. Sustainability 12(14), 5572
View abstract
View full publication
Ranking countries via index-based league tables is now commonplace and is said by its proponents to provide countries with an ability to compare performance with their peers, spurring them to learn from others and make improvements. The Human Development Index (HDI) is arguably one of the most influential indices of its type in terms of reporting within the media and influence on development policy and funding allocation. It is often used as part of a suite of indices to assess sustainability. The index was first published in the Human Development Report (HDR) of 1990 and has appeared in each of the HDRs published since then. This paper reports the first research of its type designed to explore the impacts of methodological changes over 28 years (1991 to 2018) on the ranks of a sample of 135 countries appearing in the HDRs. Results suggest that methodological changes in the HDI have had a statistically significant impact on the ranking of the majority (82%) of countries in the sample, and the ranks of countries that tend to appear towards the top, middle, or bottom of the HDI league table are just as likely to be influenced by changes in HDI methodology. The paper suggests that after nearly 30 years of the HDI, there is an urgent need for independent and empirical research on the changes that it has helped bring about.
Morse S
(2020).
A meta-analysis of the technical efficiency of yam production in Nigeria. Journal of Crop Improvement (in press)
View abstract
View full publication
The paper presents the first meta-analysis of yam ( Poir) production studies in Nigeria, with a special emphasis on technical efficiency. The focus was on published studies in journal papers and conferences. For the meta-analysis of production function, a total of 40 studies were included for ware yam and 3 for seed yam, for technical efficiency a total of 23 ware yam and 3 seed yam studies were included and for the farm budget meta-analysis, a total of 22 ware yam and 6 seed yam studies were included. The "peak" years of publication of the ware yam studies were from 2012 to 2014. The bulk of the studies took place in the major yam-growing states, such as Ekiti, Benue, and Kogi. Technical efficiency of yam production varied between and within each of the studies, with an average technical efficiency across studies of between 0.6 and 0.8. The studies highlight the importance of knowledge; it is not just about the quantity of inputs applied but how they are used that matters. The paper notes that meta-analyses of studies designed to explore the factors influencing production of agricultural crops in Nigeria are relatively sparse in number, yet given the importance of agriculture in the country, both for the livelihoods of millions of people, and export, then more such analyses are needed.
Dioscorea rotundata
Morse S
(2020).
Environmental and economic impacts of pesticide treatment in the Yam Minisett Technique. Experimental Agriculture (in press).
View abstract
White yam (Dioscorea rotundata) is an important tuber crop in a number of countries, but especially in West Africa where it serves as a food staple as well as a cash crop as excess production is sold in local markets. But the availability of quality planting material, most notably seed yams, for yam production remains an important constraint for farmers. Techniques have been developed to help address this limitation by cutting yam tubers into pieces (minisetts), treating them with pesticide either via a seed dressing dust or pesticide 'dips' and planting to grow seed yams of the required size and quality. But while there have been many studies on the agronomy and adoption by farmers of these techniques, there have been fewer studies on their economic performance. Indeed, to date there have been no studies which compare the economic performance of treating setts compared to leaving them untreated and neither has there been any analysis of the environmental impact of treating setts. This paper reports the results of a study designed to address these two gaps in knowledge and is based upon results from a series of farmer-managed seed yam plots established in the middle-belt of Nigeria over four years (2013 to 2016). Results suggest that revenue and gross margin were higher for treated versus untreated setts although the latter still performed relatively well. Using the Field Use Environmental Impact Quotient (EIQ), the commonly recommended pesticide sett treatments were estimated to have a low to moderate environmental impact, and further research is needed to see how far pesticide use can be reduced to still be effective and minimise any environmental impact.