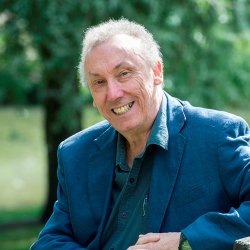 Professor Stephen Morse
---
Chair in Systems Analysis for Sustainability
About
Biography
Steve joined the Centre for Environment and Sustainability in August 2010, having previously been at the University of Reading (Geography) and University of East Anglia (Development Studies). He has a background in applied biology, and his research and teaching interests are broad spanning both the natural and social sciences. Steve has helped pioneer a number of participatory methodologies for sustainability assessment, including Triple Task. He has been involved in research and sustainable development projects across Europe, the Mediterranean, Africa, Central/Latin America and Asia.
Affiliations and memberships
Higher Education Academy
Fellow
Royal Geographical Society
Fellow
Royal Society of Biology
Fellow
Royal Society of Biology
Chartered Biologist (CBiol)
Research

Research interests

Methodologies for assessing sustainable development, including indices and indicators
Use of Earth Observation to populate indicators of sustainable development
Agricultural/rural development (including sustainability indicators, sustainable livelihood analysis, integrated pest management, microfinance)
Partnerships in sustainable development
Methodologies for stakeholder participation in sustainable development

Research collaborations

EU Framework 7 project (POINT) exploring the policy use of indicators in sustainable development and some key sectors (transport, energy and agriculture) with a number of partners throughout Europe.
ESRC funded project entitled 'Analysing partnership in aid chains: A Catholic Church case study'.
EU DG Environment funded project entitled 'Assessment of the economic performance of genetically modified crops worldwide'.
DFID Research Into Use project on up-scaling sustainable seed yam production systems in West Africa.
Bill and Melinda Gates Foundation project entitled 'Yam Improvement for Income and Food security in West Africa' (YIIFSWA).
EU Framework 7 project entitle 'Servicizing Policy for Resource Efficient Economy' (SPREE)
Bill and Melinda Gates Foundation project entitled 'Positive Selection and Community Phytosanitation for Improved Quality of Farmer-saved Seed Yam in West Africa' (CAY-SEED).
EU Horizon 2020 funded project entitled 'Sweeteners and sweetness enhancers: Impact on health, obesity, safety and sustainability' (SWEET)
SPRINT funded project entitled 'Demonstrator applications for monitoring recovery post disaster'
EU EMPIR funded project entitled 'Metrology to establish an SI-traceable climate observing system (SRTv13 Met4ClimOS). 
Teaching
Module convenor for the 'Sustainable Development Applications' module
Contributions to the MSc modules 'Foundations of Sustainable Development' and 'Environment, Science and Society'
Dissertation supervision at masters level.
Publications
Highlights
Morse S., McNamara, N., Adamu S., Nathan N, Adedipe Y, Kabir M, Onwuaroh A and Otene N. (2020). Social Networks and Food Security in the Urban Fringe. Part of the 'Urban Perspectives from the Global South' series. Springer Nature, Cham, Switzerland.  https://link.springer.com/book/10.1007%2F978-3-030-46359-5
The book explores how social groups in the urban fringe of Abuja, Nigeria, engaged with a series of development projects spanning 15 years (2003 to 2018) which focused on the enhancement of food security for farming households. The groups were at the heart of these development projects and the book presents the many insights that were gained by farmers and project agents working within these partnerships and provides advice for those seeking to do the same. The book also explores how the social groups attempted to lever benefits from being near to the fastest growing city in Africa and a centre of economic and political power. While much has been written about social groups and their embeddedness within wider social networks in Africa and in other parts of the world, the exploration of the role of social groups within development projects is an area that remains relatively unchartered and this book seeks to fill that important gap in knowledge. It provides an important contribution for all those researching and working with social groups in the developing world
Morse S. (2019). The Rise and Rise of Indicators: Their History and Geography. Routledge, London. ISBN 9780415786812 https://www.routledge.com/The-Rise-and-Rise-of-Indicators-Their-History-and-Geography/Morse/p/book/9780415786812
This book makes indicators more accessible, in terms of what they are, who created them and how they are used. It examines the subjectivity and human frailty behind these quintessentially 'hard' and technical measures of the world. To achieve this goal, The Rise and Rise of Indicators presents the world in terms of a selected set of indicators. The emphasis is upon the origins of the indicators and the motivation behind their creation and evolution. The ideas and assumptions behind the indicators are made transparent to demonstrate how changes to them can dramatically alter the ranking of countries that emerge. They are, after all, human constructs and thus embody human biases. The book concludes by examining the future of indicators and the author sets out some possible trajectories, including the growing emphasis on indicators as important tools in the Sustainable Development Goals that have been set for the world up until 2030. This is a valuable resource for undergraduate and postgraduate students in the areas of economics, sociology, geography, environmental studies, development studies, area studies, business studies, politics and international relations.
McNamara N and Morse S. (2018). Food Most Royal - Nurture for Posterity. On-Stream Publications, Cork, Ireland. ISBN: 9781897685518 http://www.onstream.ie/books/food_most_royal.htm
Food security is a term that is hardly on the tips of most people's tongues, especially those living in the Northern Hemisphere. But while the term may be unfamiliar, we can all recognise the outcomes of its opposite – food insecurity – namely, hunger, food banks and crop contamination. This book is about how we can work towards growing enough for everyone, available at the right quality and an affordable price. While food's cultural significance is not always fully appreciated, most eating habits are strongly cultural, with indigenous foods prepared and presented in many ways. Can you imagine Ireland without the potato, or China without rice? The authors explore many aspects of food security within the context of a single African crop of major cultural significance — the white yam. Food Most Royal is a tribute to those who have worked for over four decades with a crop they cherish. It aims to encourage others to value food resources as a key element in preserving our environment.
Zhang D, Morse S and Kambhampati U. (2018). Sustainable Development and Corporate Social Responsibility. Routledge, Abingdon, Oxon. 259 pages. ISBN: 978-1-138-81043-3 (hbk), ISBN: 978-1-138-81044-0 (pbk), ISBN: 978-1-315-74949-5 (ebk) https://www.routledge.com/Sustainable-Development-and-Corporate-Social-Responsibility/Zhang-Morse-Kambhampati/p/book/9781138810440
Corporate Social Responsibility (CSR) has become an important concept in the last few decades. Although it originated in the developed countries of the West, the concept has been embraced and adapted by corporations and policy-making agencies in many developing countries. Not surprisingly, given the importance of growth and development as policy objectives in these countries, CSR has had a significant impact on sustainable development. Sustainable Development and Corporate Social Responsibility explores the evolution of CSR across the developed and developing world, with a particular focus on China and sustainable development. Through an extensive review of the literature and relevant case studies, the book examines whether CSR can make a contribution to sustainable development, how the patterns of CSR in developed Western economies compare to that in the rapidly growing economy of China, what trade-offs take place between CSR and economic growth as well as the future of CSR and its possible impact on the global sustainable development agenda. This book is a valuable resource for academics and upper-level undergraduate and postgraduate students in the fields of human/social geography, economics, business studies, sustainable development, development studies and environmental studies.