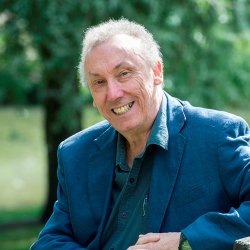 Professor Stephen Morse
---
Chair in Systems Analysis for Sustainability
Biography
Steve joined the Centre for Environment and Sustainability in August 2010, having previously been at the University of Reading (Geography) and University of East Anglia (Development Studies). He has a background in applied biological science, and his research and teaching interests are broad spanning both the natural and social sciences. Steve has helped pioneer a number of participatory methodologies for sustainability assessment, including Triple Task. He has been involved in research and sustainable development projects across Europe, the Mediterranean, Africa and Asia.
Affiliations and memberships
Higher Education Academy
Fellow
Royal Geographical Society
Fellow
Royal Society of Biology
Fellow
Research
Research interests
Partnerships in sustainable development (including the role of faith based groups)
Methodologies for stakeholder participation in sustainable development
Methodologies for assessing sustainability, including indices and indicators
Natural resource and environmental management
Agricultural/rural development (including sustainability indicators, sustainable livelihood analysis, integrated pest management, microfinance and the impacts of new technologies such as conventional and genetically modified crop varieties).
Research collaborations
EU Framework 7 project (POINT) exploring the policy use of indicators in sustainable development and some key sectors (transport, energy and agriculture) with a number of partners throughout Europe.
ESRC funded project entitled 'Analysing partnership in aid chains: A Catholic Church case study'.
EU DG Environment funded project entitled 'Assessment of the economic performance of genetically modified crops worldwide'.
DFID Research Into Use project on up-scaling sustainable seed yam production systems in West Africa.
Bill and Melinda Gates Foundation project entitled 'Yam Improvement for Income and Food security in West Africa' (YIIFSWA).
EU Framework 7 project entitle 'Servicizing Policy for Resource Efficient Economy' (SPREE)
Bill and Melinda Gates Foundation project entitled 'Positive Selection and Community Phytosanitation for Improved Quality of Farmer-saved Seed Yam in West Africa' (CAY-SEED).
My teaching
Module convenor for the 'Sustainable Development Applications' module
Contributions to the MSc modules 'Foundations of Sustainable Development' and 'Environment, Science and Society'
Dissertation supervision at masters level.
My publications
Publications