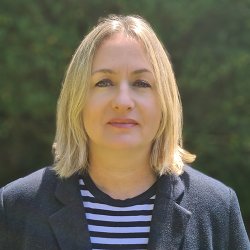 About
My research project
Humour's role on emotions and attitude change. Can exposure to affiliative comedy improve attitudes towards minority groups?

Psychological research on humour and prejudice has predominantly focused on the use of negative, or disparaging, humour and its prejudice enhancing effects. My PhD will investigate issues relating to the observer's response to different forms of comedy including whether a positive 'affiliative' style of humour can elicit a reduction in prejudice as measured by attitudes, system justification beliefs and engagement in collective action in favour of minority group members.
Publications
Humor is considered a coping strategy that is associated with well-being and positive self-esteem. The role of humor in relation to body image and eating behaviors has rarely been investigated. This cross-sectional study (  = 216) examined the relationship between general coping humor and humor styles targeting the self, namely self-enhancing and self-defeating humor, and body image and eating behaviors. Results showed that adaptive self-enhancing humor was associated with body appreciation and compassion, whilst maladaptive self-defeating humor was related to body criticism, drive for thinness, and emotional eating. General coping humor played almost no role. We also examined humor clusters and found that body appreciation and body kindness were higher in self-enhancers than self-defeaters and higher in humor endorsers than humor deniers. Further, self-defeaters reported more body criticism and emotional eating than self-enhancers, and emotional eating was higher in humor deniers than humor endorsers. This study shows that humor referring to the self is key in the understanding of body image and eating behaviors. Whilst the use of self-enhancing humor can have positive effects on body image, self-defeating humor can play a detrimental role.