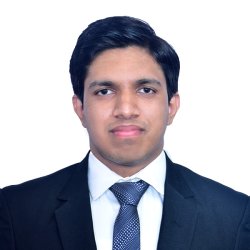 Vinura Udaraka Wickramasinghe Wickrama Appuhamilage
---
Postgraduate Research Student
About
My research project
Large scale manufacturing of Organic Photovoltaic Cells

Design and fabrication of energy scavenging thin film materials For many decades
crystalline silicon solar cells have dominated the solar market. But, this dominance may
now be challenged with the emergence of perovskite solar cells as well as organic solar
cells which are performing in excess of 15%. In this project we will look to develop the
next generation of solar harvesting devices that will give high power conversion at low
cost. We believe this will be either organic (OPV), Perovskite (PPV) or a hybrid
organic-inorganic mixed solar cell. This type of cell will be researched and developed
here. To conduct research into the production of organic perovskite (PPV) or hybrid (OPV)
photovoltaic solar cells. You will join a team of postdoctoral and PhD students working on
different aspects of synthesis, deposition and fabrication of high efficiency large area
solar cells. The aim of the project is to develop material systems that allow for large
area manufacturing technologies to be developed that will enable a step change in the cost
of production of large area deployable solar technologies. In particular, the applicant
will be involved in the experimental development of small area, but scalable devices
supported by computational modelling optimization, with an aim of knowledge transfer to
large area Roll-2-Roll manufacturing technology.