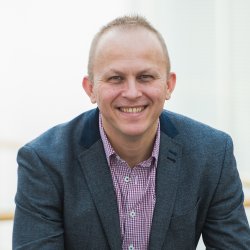 Dr Vlad Stolojan
---
Associate Professor (Reader)
PhD cantab.
About
Biography
I am a passionate and experienced materials research scientist, with a PhD in Physics, working in nanomaterials and their associated applications, fabrication, and characterization techniques. 
I started out as an expert in transmission electron microscopy and spectroscopy, and I have built a research portfolio spanning carbon, inorganic and metallic nanomaterials, specific fabrication methods, such as CVD and electrospinning, many characterization techniques (at expert level) and have led research in carbon nanotube electrical cables (EPSRC EP/N006372/1). 
I have published extensively in high impact journals, invented and co-invented materials, applications, techniques, and scale-up manufacturing approaches.
I co-founded Radical Fibres Ltd in 2020, an electrospinning R&D company, now Nanolayr UK.
 
Research interests
Electrospinnign and its applications to composites, charge storage (batteries, supercapacitors), piezoelectric energy harvesting and sensing, tissue scaffold substrates;
Catalytic growth of carbon nanotubes and graphene;
Electron Microscopy and associated spectroscopies, particularly Electron Energy-Loss Spectroscopy;
Focussed Ion Beam Microscopy, Fabrication and manipulation;
Optical microlenses and concentrators;
Photovoltaic devices.
PhD Projects are available in:
Teaching
EEEM050 - Nanofabrication and Characterisation (Module Co-ordinator): This module covers data processing and analysis, microscopy image processing and analysis, optical spectroscopies, carbon nanotube growth mechanisms, thin film deposition techniques, ion-beam fabrication, implantation and analysis and journal article writing.
EEE3037 - Nanoscience and Nanotechnology (with Dr JD Carey): Dr Stolojan's component covers the use of electron and ion microscopy and spectroscopy in nanotechnology.
Dr Stolojan isa tutor for FHEQ Levels 4 and 5 EEE students and and contributes to the Engineering Design and Professional Skills.
Departmental duties
ATI Health and Safety Academic Representative
Open Research champion for the ATI
Impact lead for the ATI and Impact coordinator across CSEE
Academic in charge of the Transmission Electron Microscope (STEM, TEM) at the ATI
Affiliations
Institute of Physics (EMAG and The Carbon Group): MInstP.
Fellow of the Royal Microscopical Society.
University roles and responsibilities
Academic tutor (all years)

Academic Supervisor (PhD and EngD)
My qualifications
2001
PhD cantab
University of Cambridge
1996
BSc Hons (1st)
University of East Anglia
Affiliations and memberships
MInstP
Member of the Institute of Physics (EMAG and Carbon groups)
Fellow RMS
Fellow of the Royal Microscopical Society
Fellow HEA
Fellow of the Higher Education Academy