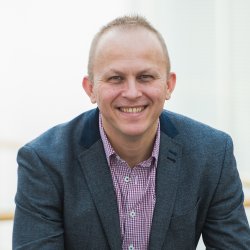 About
Biography
Dr Vlad Stolojan is a Senior Lecturer in Nanomaterials Characterisation, working in the Advanced Technology Institute as part of the Nano-Electronics Centre. He is a member of the Institute of Physics and a fellow of the Royal Microscopical Society.
Dr Stolojan is an alumnus of University of East Anglia (BSc Physics -1996) and of the University of Cambridge (PhD Physics -2001 Nanochemistry of grain boundaries in iron"). He first joined the University of Surrey's School of Engineering in 2001 as an expert in electron microscopy and energy-loss spectroscopy, continuing as an RCUK Fellow with the University of Surrey's Electrical and Electronic Engineering department, in Prof Ravi Silva's Nano Electronics Centre.
Dr Stolojan is an author of over 100 peer-reviewed publications and a reviewer for a number of journals (Carbon, Applied Surface Science, Ultramicroscopy, etc.).
Research interests
Large area electrospinning of aligned carbon nanotube-polymer composites;
Catalytic growth of carbon nanotubes and graphene;
Electron Microscopy and associated spectroscopies, particularly Electron Energy-Loss Spectroscopy;
Focussed Ion Beam Microscopy, Fabrication and manipulation;
Optical microlenses and concentrators;
Photovoltaic devices.
PhD Projects are available in:
Teaching
EEEM050 - Nanofabrication and Characterisation (Module Co-ordinator): This module covers data processing and analysis, microscopy image processing and analysis, optical spectroscopies, carbon nanotube growth mechanisms, thin film deposition techniques, ion-beam fabrication, implantation and analysis and journal article writing.
EEE3037 - Nanoscience and Nanotechnology (with Dr JD Carey): Dr Stolojan's component covers the use of electron and ion microscopy and spectroscopy in nanotechnology.
Dr Stolojan is an academic supervisor for Multi-Disciplinary Design Projects, a tutor for FHEQ Levels 4 and 5 EEE students and and contributes to the Engineering Design and Professional Skills.
Departmental duties
ATI Health and Safety Academic Representative
Academic Exams Team Leader for the Electrical and Electronic Engineering depratment.
Academic in charge of the Transmission Electron Microscopes (STEM, TEM) in Materials Structural Studies Unit (MSSU), and the microscopy and analysis suite at the ATI: SEM, ESEM, Dual-Beam FIB, AFM, Scanning Tunneling Microscope (STM) with XPS, UPS and an SEM column.
Affiliations
Institute of Physics (EMAG and The Carbon Group): MInstP.
Fellow of the Royal Microscopical Society.
University roles and responsibilities
Academic tutor (all years)

Academic Supervisor (PhD and EngD)
My qualifications
2001
PhD cantab
University of Cambridge
1996
BSc Hons (1st)
University of East Anglia
Affiliations and memberships
MInstP
Member of the Institute of Physics (EMAG and Carbon groups)
Fellow RMS
Fellow of the Royal Microscopical Society
Fellow HEA
Fellow of the Higher Education Academy