---
news
Published:
23 November 2021
Surrey wins bid for new microscope which can see atoms
Winning a £0.6m Core Equipment Award from the Engineering and Physical Sciences Research Council (EPSRC), Surrey's materials scientists have taken possession of a state-of-the-art transmission electron microscope.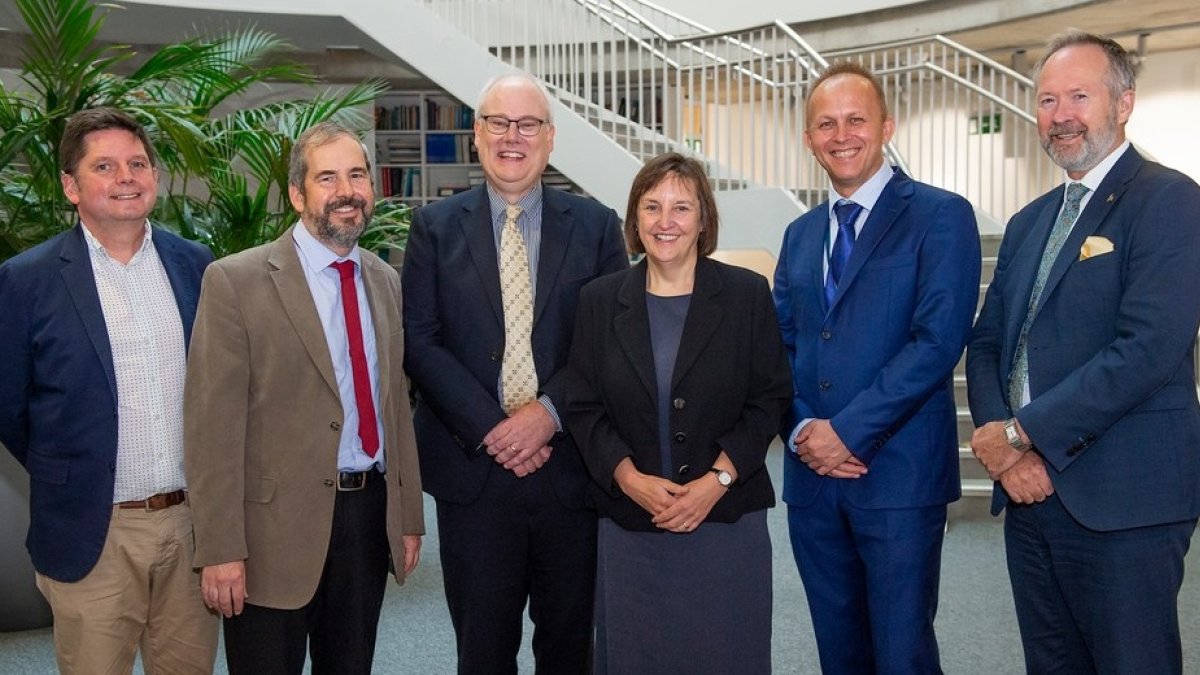 The new microscope allows users to see materials in three dimensions and to employ a host of other imaging techniques and fast chemical analysis, enabling new insights into the mechanisms and processes that happen within materials. Supporting materials research across the University, the new equipment will pave the way for the development of highly advanced materials in fields such as green energy, next generation computing and wearable technology. It will also help researchers to understand materials ageing and degradation, helping them to improve the lifetime of materials and thereby reduce environmental impact.
The Thermo Fisher Scientific Talos F-200i Scanning Transmission Electron Microscope – an investment of around £1m – has been purchased thanks to the EPSRC Core Equipment Award along with significant funding from industrial sponsors of the Micro and Nano-Materials and Technologies (MiNMaT) Centre for Doctoral Training. 
The bid was a collaboration between materials researchers in electrical and electronic engineering, chemistry, chemical and process engineering, mechanical engineering sciences, physics and civil engineering. It was led by Pro-Vice-Chancellor for Research and Innovation, Professor David Sampson, with co-investigators Dr Mark Whiting (Department of Mechanical Engineering Sciences), Dr Vlad Stolojan (Advanced Technology Institute) and Professor Joseph Keddie (Department of Physics).
Dr Whiting said: "The microscope's state-of-the-art capability will enable us to do things we could not do before – such as performing diffraction to determine the crystal structures of materials, and using tomography to create a 3D reconstruction of a material's features. This will enable us to make better materials including materials to generate greener energy and stronger structural materials to improve the safety of vehicles and save weight."
Professor Sampson commented: "Surrey's track record in advanced materials characterisation goes back to the 1960s.  It is wonderful to see this most recent chapter enhanced by the power of a contemporary instrument of this calibre. I am especially heartened by our intent to ensure our postgraduate and early career researchers are trained on it – so that we are helping grow the careers of the next generation of UK materials science leaders."
The transmission electron microscope was commissioned in August and launched on 20 October 2021.