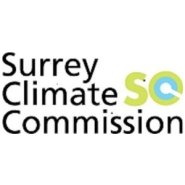 Active travel in Surrey
Walking and cycling are active travel forms, among the most sustainable ways of transport.
Overview
Active travel as an alternative mode of transport has the potential to reduce a community's carbon footprint, while simultaneously having direct health and wellbeing benefits for its residents. The Active Travel Project aimed to shed light on some of the key barriers and motivators of active travel within Surrey, whilst supporting local transport planning and policies by providing key contemporary evidence.
This project, led by Dr Nikolas Thomopoulos and Professor Birgitta Gatersleben, started in March 2021 as a collaboration between the University of Surrey Living Lab and the Surrey Climate Commission. Two workshops were held with local stakeholders and partners interested in active travel across Surrey, including colleagues from Surrey County Council, many local authorities, the Federation of Small Businesses and Network Rail, among others. Stakeholder input was used to identify key active travel barriers and enablers in Surrey, which in turn were used to create a 2021 citizen survey receiving 295 responses. The survey found that while there was real interest among residents in taking up more active forms of travel, a key barrier to action was safety concerns due to insufficient infrastructure, such as safe walking and cycling routes. Journey length was also a major consideration, with local journeys being seen as more feasible for active travel. However, walking and cycling can be part of a longer journey or multi-modal trip-chaining (Saud & Thomopoulos, 2021) that includes public transport, for example, cycling to the train station.
The Active Travel project outputs were used to provide local evidence to the 2021 Surrey County Council (SCC) consultation, which led to the updated SCC Transport Strategy. A new 2022 Active Travel report aims at supporting local authorities and Local Cycling and Walking Infrastructure Plans (LCWIPS) focusing on leisure travel and travel to school.
This is a great example of Surrey researchers co-creating a comprehensive citizen survey with Surrey Climate Commission and partners, which empowered the local community to influence the local travel strategy while contributing towards global SDGs.
United Nations Sustainable Development Goals
This collaboration is part of Surrey's work to support the following United Nations Sustainable Development Goals:
3 - Ensure healthy lives and promote well-being for all at all ages
11 - Make cities and human settlements inclusive, safe, resilient and sustainable
12 - Ensure sustainable consumption and production patterns
13 - Take urgent action to combat climate change and its impacts.