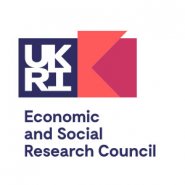 Campaigning to Improve the Quality of Food in Women's Prisons
Overview
Drawing on the findings from a 'Doing Porridge' project, the investigators will engage with prison staff, policy makers and governmental agencies to build platforms to exchange knowledge and develop practical tools to improve food in prisons. Impact will be achieved in several ways:
Delivering knowledge exchange workshops to prison staff and policy makers.
Providing a hub that containing up-to-date research and information on research into food in women's prisons.
Use of multiple avenues to campaign for change including developing a charter with the prison service and voluntary organisations to improve the quality of food. 
Team
Principle Investigator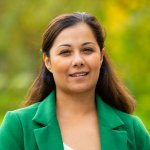 Dr Maria Adams
Associate Professor in Criminology
Biography
I am a lecturer in Criminology. I graduated with a PhD in 2017 titled: "We are living their sentence with them…" - How prisoners' families experience life inside and outside prison spaces in Scotland. Prior to my PhD, I completed my Master of Arts in Sociology at City University and Bachelor of Arts (Hons) in Sociology at the University of Leicester.
My research and teaching are centred on issues surrounding prisons, including food in prison and the effects of imprisonment on families of prisoners. Also, my research interests stem to exploring the effects of the 'controversial' doctrine-Joint Enterprise.
I am one of the lead programme co-ordinators with colleagues from Department of Sociology and School of Law working in partnership with a grassroots organisation called JENGba on a project called Joint Enterprise Appeals Project. The project is delivered by students from the Department of Sociology and School of law, where they carried out a case review of several live cases.
I am also one of the lead programme co-ordinators for the Learning Together programme in partnership with HMP Send. I am responsible for the design and the implementation of the course. We began this new initiative in Spring 2019 and taught a new module entitled 'Opening Criminology'. This is a eight week programme. We are developing a range of other modules for the next few years to encompass a range of topics to reflect the Department of Sociology.
My recent work on Doing Porridge: Understanding women's experiences of food in prison is funded by the Economic Social Research Council. Please see 'Research' for further details.
My book titled 'Prisoners' families, Emotions and Space' is now released.
Co-investigator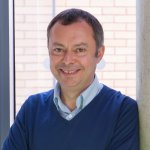 Biography
I joined the Department of Sociology in January 2013 and prior to that I worked and studied at the University of Leicester.
I'm currently a Trustee of StopHateUK, on the Board of the International Network for Hate Studies and on the Steering Committee of the British Society of Criminology Hate Crime Network. I'm a member of the British Society of Criminology, the European Society of Criminology, the British Sociological Association, and the Howard League for Penal Reform and am on the Editorial Board of Ethnic and Racial Studies. I've been the external examiner for eight doctoral theses in the areas of hate crime, rural racism, racism in sport and football disorder. I have supervised a number of research students through to completion.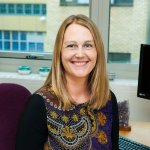 Dr Vicki Harman
Associate Professor in Sociology
Biography
My research interests are primarily in the areas of family life, gender, food practices and social inequalities. I am passionate about using qualitative research methods including ethnography, interviews, focus groups and creative and visual approaches to research. I am a co-director of the Centre for Research on Ageing and Generations.
I am a Co-Editor of Sociology, the journal of the British Sociological Association. I am a Senior Fellow of the Higher Education Academy.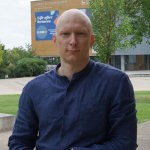 Professor Daniel McCarthy
Biography
McCarthy is currently Professor in Criminology in the Department of Sociology/Co-Director of the Centre for Criminology. He specialises in research in areas of policing, inter-agency working, and more latterly in the area of prison/family effects and incarceration. He also has interests in research methodology, especially mixed method designs.
McCarthy's wider interests concern the effects of family contact on prisoner re-entry, the impact of prison conditions on prisoner behaviour during and beyond their sentence, as well as more generally in the application of criminological theory. He is author of 'Soft Policing: The Collaborative Control of Anti-Social Behaviour' (Palgrave, 2014), as well as numerous articles in the fields of criminology and sociology. He has received several grants and awards including the 2014 British Society of Criminology (Policing Network) award, the 2014 Economic and Social Research Council, Future Leaders Award, as well as the 2015 Vice Chancellor's 'Researcher of the Year' Award. He also was co-awarded the Faculty Teacher of the Year Prize (2019).
Partners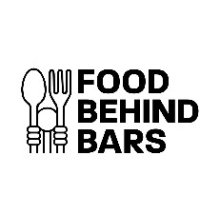 Impact
This is an extension of project 'Doing Porridge' which explores the key issue of food in women's prisons. The expected long-term outcomes will be to increase the food budget for each person in prison and provide informative platforms to educate those working in the criminal justice system and the wider public about the issue of food in women's prisons.
The project will publish in two academic journals including the Prison Service Journal and Criminology and Criminal Justice. Contributions will be made to governmental reports and parliamentary briefings on improving the role of food in women's prisons.  Findings will be fed into application to fund a future project: 'Understanding Women's Experiences of Feeding their Children in Prison Mother and Baby Units'. 
Expected Impact: 
Educate prison staff and policy makers and positively change their perceptions and attitudes towards the provision of food in prison. 
Attain the support of prison staff and policy makers to improve the quality of food and identify new and innovative ways of preparing meals on a limited budget in prison. 
Create a platform where information is accessible to a wide range of audiences to inform them about up-to-date research, policies, and resources about food in prison. 
Diversify meal provision to contribute towards improving overall health and well-being of women in prison.