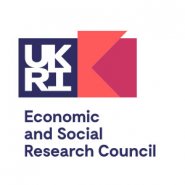 Can adaptive language save lives? Improving uptake of cervical screening in ethnic minority populations
Overview
Ethnic minority populations are currently underrepresented in their engagement with NHS screening appointments. For example, engagement with cervical screening has been shown to be lower for eligible patients from BAME backgrounds.  This project seeks to build a partnership which works towards increasing engagement in cervical screening of ethnic minority patients in Islington, London. This will be achieved through an intelligent appointment scheduling system developed by SPRYT. By investigating patient perceptions of and patient interactions with the virtual receptionist (called 'Asa') who represents the front-end of the system, the project will make proposals for how Asa can be optimised to better engage ethnic minority patients through adaptive language.
Find out more https://www.surrey.ac.uk/research-projects/tina-study-how-can-language-virtual-receptionist-chatbot-be-optimised-increase-access-cervical.
Team
Principle Investigator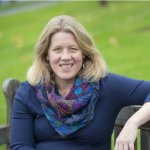 Dr Doris Dippold
Senior Lecturer in Intercultural Communication
Biography
I am Senior Lecturer in Intercultural Communication at the School of Literature and Languages. My career in higher education so far has taken me to three continents and five countries (Germany, USA, China, Luxembourg, UK), sparking a keen interest in language and communication in higher education contexts, especially:
Internationalisation at home and the role of language in interactions between students and students and teachers
Classroom interaction
English as a medium of instruction in Anglophone and non-Anglophone contexts
English as a lingua franca in higher education
In addition, I am also interested in issues of language and technology, in particular:
conversation patters in interactions between humans and 'computer' interfaces, e.g. chatbots
using linguistic analysis to develop AI-driven applications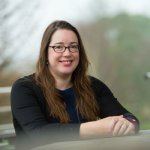 Co-Investigator
Dr Freda Elizabeth Mold
Senior Lecturer in Integrated Care
Biography
I received my PhD from the University of Surrey in 2001 and worked as a post-doctoral researcher at King's College London for 9 years, initially in Public Health Sciences and then in the Florence Nightingale School of Nursing and Midwifery.
Since leaving Kings' I worked for NHS Evidence (previously part of the National Institute for Health and Care Excellence) conducting rapid online reviews.
I joined The University of Surrey again in 2010, working as a Research Fellow in the Department of Health Care Management and Policy. At this time I undertook a large scale systematic review investigating patients access to their electronic medical records and online services in primary care.
Over the years I have been fortunate enough to work on various mixed methods research projects, focusing on long-term conditions and access to services. Studies included the investigation of factors impacting on patients' access and uptake of after stroke services in London, the care of ethnic elders in care homes, and early interventions for frail older people.
Since moving to Health Sciences I have continued to follow my research interest in access to services for specific patient groups in relation to primary/ community care delivery.
Our partners
This ESRC IAA Project is a partnership between The University of Surrey and Spryt.

Impact
Increased engagement with cervical screening by 10%: Minority groups were consistently associated with higher risk of no-show, as were patients from lower socioeconomic backgrounds (Peng,et-al, 2016; Torres et-al, 2015; Kempny et-al, 2016).  In North Central London, where the trial takes place, lack of uptake for cervical screening is particularly acute in some population segments, e.g. patients from a South East Asian ethnic background.  Impact will be measured as a change in the percentage of women engaging with cervical screening, comparing patients who were invited through traditional means (phone, internet) vs. patients who were invited through the new tool. We anticipate raising engagement with cervical cancer screening appointments by 10%. More long-term, and as part of a wider roll-out, we hope that this figure can be improved for patients across all ethnic groups.   
Reduction in admin costs: By employing an AI driven conversational agent, administrative time spent by the health centre will be reduced, allowing them to focus on value-add tasks. Asa can respond to questions, alleviating any of the patient's concerns. Impact will be measured in terms of freed admin time and the costs for this time.    
Reduction in DNAs (Did NOT attend): Currently the cost of DNA's is over £236 million in primary care [NHS England,2021], even a 20% reduction in these costs would equate to ~£250 million a year. A reduction in DNAs, facilitated through behavioural nudges that optimally target specific patient segments, can be measured in percentages, comparing patients who were invited for screening through traditional means (phone, internet) vs patients who were invited through the new tool.
https://www.linkedin.com/feed/update/urn:li:activity:7016453034327089153/
Impact Acceleration Account awarded projects
Our projects are all playing their part in turning social science research outcomes into meaningful impact that will touch our lives and communities.