Chatbots and the shaping of mental health recovery
Overview
Recovery is ubiquitous and the main paradigm in mental health policy and practice. At the same time, no-one can agree on what recovery means and it remains a vague concept which defies definitional consensus. It is also political. Recent developments in artificial intelligence (AI) add further important dimensions and dynamics to these matters. AI-based chatbots are increasingly being used in the mental health field yet very little attention is being paid to how they relate to the concept of mental health recovery. The proposed study therefore asks: to what extent are chatbots both shaped by, and shaping, the concept of mental health recovery?
Aims and objectives
Research is currently being conducted across three arms:
Interviews with individuals who are using chatbots
An analysis of circa 3000 app reviews
Focus groups with non-users.
Funder
Team
Principal investigator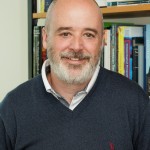 Biography
I joined the University of Surrey in 1999 to work at the Human Psychopharmacology Research Unit, Medical Research Centre (HPRU/MRC) and moved to the sociology Department In October 2003, I took up a full-time lectureship in August 2008, was promoted to senior lecturer in April 2013, Reader in 2017 and Professor in 2021. I was the Department REF Lead for REF2021 and am currently Director of Research.
I am an editor of the journal 'Sociology', co-recorder of the Sociology and Social Policy Section of the British Science Association and an advisor to the Sleep Charity. I also lecture on Oxford University's MSc in Sleep Medicine. I have previously sat on NIHR panels, been elected twice to the executive committee of the British Sleep Society (2003-2006 & 2008-2011) and was an Invited member of the expert advisory group for Public Health England review of sleep and health (2021).
Co-investigator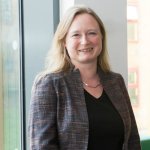 Biography
Christine Hine is a sociologist of science and technology who has a particular focus on the role played by new technologies in the knowledge construction process. She has a major interest in the development of ethnography in technical settings and in "virtual methods" (the use of the Internet in social research). In particular, she has developed mobile and connective approaches to ethnography that combine online and offline social contexts. In common with many scholars in Science and Technology Studies, Christine has a scientific and technical background herself. She studied Botany (BA, Oxon) and Biological Computation (MSc, York) and completed her DPhil in the Biology Department at York before making a transition to Sociology of Science and Technology.
Research themes
Find out more about our research at Surrey: