Summary
This research will examine the factors that influence the efficacy of food risk and dietary communications directed at young people in adolescence (13-16 years). The project will study 3000-4000 young people in the 13-16 age range, sampled randomly from schools drawn from geographical locations that ensure an adequate spread across all of Northern Ireland and the Republic of Ireland, reflecting urban and rural economic divisions.
We will employ both qualitative and quantitative methods. These will explore adolescent beliefs about food risks and nutritional information, barriers to the acceptance of expert communications and preferences for information sources. Adolescent appreciations of genetically modified foods will be a particular focus.
Funder
Team
Researchers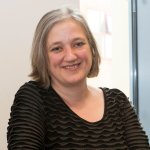 Professor Monique Raats
Co-Director, Institute for Sustainability; Professor; Director of the Food, Consumer Behaviour and Health Research Centre
Biography
I am a founding Co-Director of the University's Institute for Sustainability, and director of the Food, Consumer Behaviour and Health (FCBH) Research Centre. Together with the university's Department of Nutritional Sciences, FCBH was awarded the prestigious 2017/2018 Queen's Anniversary Prize. FCBH research domains include:
food-related behaviour and policy interventions to achieve sustainable and healthy lifestyles;
social, policy and ethical issues relevant to the grand societal challenges such as sustainability and obesity;
study of food systems from the perspective of significant actors and stakeholders within the system; and
methodologically advancing food consumer science through exploring novel data sources and methods of data linking.
I previously worked at the Institute of Food Research (now Quadram Institute), Health Education Authority and University of Oxford. My expertise is in the area of public health and behavioural nutrition research, gained on a variety of projects. My research is wide ranging both in terms of topics covered (e.g. food choice, policy development, food safety) and methodologies used (e.g. qualitative, quantitative, stakeholder consultation). I have also been involved in the evaluation of health promotion programmes and developing tools for use in nutrition education. To date I have published over 145 refereed papers, numerous non-refereed publications including 20 book chapters 20 book chapters and have edited two books ("The Psychology of Food Choice" (2006) and "Food for the Ag(e)ing Population" (1st edition 2009; 2nd edition 2016).
From 2011 until June 2018 I was a member of UK's Scientific Advisory Committee on Nutrition (SACN) and also a member of the Subgroup on Maternal and Child Nutrition (SMCN) from 2012 until June 2018.
I am one of the founding members, member of the Board of Directors (2001-2006) and was secretary (2004-2006) of the International Society of Behavioral Nutrition and Physical Activity. The society was set up to combine interests in diet and physical activity; and to stimulate, promote and advocate innovative research and policy in the area. The society now plays an important role in fostering excellence in research in this field through its annual meetings and journal called the International Journal of Behavioral Nutrition and Physical Activity. Research groups and centres
Our research is supported by research groups and centres of excellence.