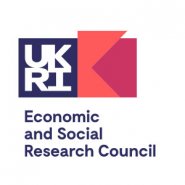 Improving evidence-based practice in schools for children with rare genetic syndromes associated with intellectual disability
Overview
Researchers from the University of Surrey have been awarded ESRC funding to create a bespoke online training resource for specialist educators working with children with rare genetic syndromes associated with intellectual disability in the UK.
They will be working with Cerebra to expand existing resources in this area by developing information and training tools that are specifically tailored for teachers and education professionals across the UK.
Dr Joanna Moss from the University of Surrey's School of Psychology, who leads the project and is a Co-Director of the Cerebra Network for Neurodevelopmental Disorders explains that as the numbers of children diagnosed with genetic syndromes associated with intellectual disability is growing, so too is the need for specific advice and support.
Dr Moss says, "It is critical that the gap between research evidence and clinical and educational practice be addressed in order to mitigate existing barriers to appropriate support and intervention pathways."
In 2019 there were nearly 1.2 million people diagnosed with an intellectual disability in England, 298,000 of whom were children under the age of 18. This figure is set to increase further with a recent government policy paper 'Genome UK: the future of healthcare' (2020) outlining plans for new-born screening, which will detect rare genetic syndromes in children much earlier in life. 
Parents of children with rare genetic syndromes are under pressure because they often have to become experts in their child's condition in order to gain access to intervention and services, which can have a real impact on the quality and effectiveness of the support children receive.
Teaching staff also struggle with limited access to training and information regarding rare syndromes and lack experience of working with other children who have the same disorder. Therefore, condensed and accessible resources on genetic syndromes in schools will become invaluable.
Team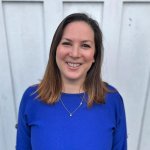 Biography
I completed my PhD at the University of Birmingham in 2005. I then worked as a research fellow at the institute of Psychology Psychiatry and Neuroscience and then at the Cerebra Centre for Neurodevelopmental Disorders, University of Birmingham before joining the University of Surrey as a lecturer in 2019. My research is primarily focused on understanding the prevalence, profile and social-cognitive mechanisms underpinning the development of autism and related characteristics in individuals with genetic syndromes. My research and related impact activities has been funded by the Academy of Medical Sciences, British Academy, Baily Thomas Charitable Fund, Leverhulme Trust, Newlife Foundation for Disabled Children, Economic and Social Research Council, Cerebra and Cornelia de Lange Syndrome Foundation UK and Ireland. Please visit my research lab website for more information: www.ndevresearchlab.com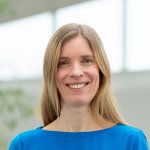 Professor Emily Farran
Professor in Developmental Psychology
Biography
I completed my PhD at the University of Bristol in 2001. I then took on a lectureship position at the University of Reading. I then moved to the UCL Institute of Education in 2008, before joining the University of Surrey in 2018. My research has been funded by the Economic and Social Research Council, the British Academy, the Leverhulme Trust, the Nuffield Foundation, the Wellcome Trust, the Education Endowment Fund, the Waterloo Foundation, Autour des Williams, the Williams Syndrome Foundation, and Fondation Jerome Lejeune.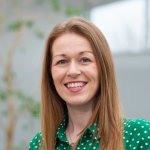 Dr Katie Gilligan-Lee
Lecturer in Developmental Psychology
Biography
Katie completed an undergraduate degree in Neuroscience at Trinity College Dublin (2012) followed by a MPhil in Psychology and Education at the University of Cambridge (2013). She obtained her PhD in Developmental Psychology from University College London (UCL) before joining the University of Surrey as a Lecturer in October 2018. Biography
I graduated 2013 with a First Class Honours Degree in Psychology at the University of Birmingham. She completed her third year dissertation project with Prof. Chris Oliver at the Cerebra Centre for Neurodevelopmental Disorders, investigating social anxiety and social motivation behaviours in Cornelia de Lange Syndrome. This led to a PhD also at the Cerebra Centre, investigating the developmental trajectory of social behaviours and sociocognitive skills, such as theory of mind, across rare genetic syndromes, specifically Cornelia de Lange, Fragile X syndrome and Rubenstein-Taybi syndrome.
I now oversee a Baily Thomas funded project with Dr Jo Moss, characterising social behaviours and socio-cognitive profiles in autistic children and children with Fragile X syndrome and Cornelia de Lange syndrome.
Prior to joining this project, my first postdoctoral position was at Aston University and the Aston Brain Centre as part of the PROBIt project. The aim of the project was to create a model including risk and resilience factors that can predict individual long-term neurobehavioural outcomes in children with early brain insults, by combining computational modelling, neuroimaging and clinical neuropsychology. Dr Laura Wilby
Senior Educational Psychologist Impact
The team, led by Dr Joanna Moss at the University of Surrey and including contributors from the University of Warwick, Aston University and The University of Birmingham, will co-create a widely accessible online training module aimed at teachers and specialist educators, focusing on three key areas:
The lived experience of families caring for a child with a rare genetic syndrome.
Current research findings with a specific emphasis on autism.
The implications of both of the above on a child's education.
The resources will be developed to actively engage participants through a range of creative approaches including interviews with parents, videos and case studies.
All information will be co-produced through consultation with families and specialist schools which cater for those with an intellectual disability of which there are 17 in Surrey alone.
The module will be launched through the Cerebra Network's knowledge exchange website: http://www.findresources.co.uk and continually monitored for its reach, impact and effectiveness.