The politics of rescue revisited: Non-state actors, drones, and intervention
Overview
In light of recent western military engagement in North Africa and the Middle East, military intervention is again at the forefront of political debate. This innovative project examines the repercussions of new political and technological developments for the ethics of intervention. To date, political theorists have failed to examine the role non-state actors, such as the so-called 'Islamic State', as well as new combat technologies, including drones, play in the perpetration and prevention of atrocities. As such, the project breaks new ground by examining what these developments mean for the ethics of intervention.
Funding amount
£120,000
Funder
Team
Principal investigator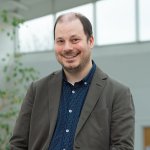 Dr Alex Leveringhaus
Lecturer in Political Theory; Co-Director, Centre for International Intervention
See profile
Outputs
'Beyond Military Humanitarian Intervention: From Assassination to Election Hacking', Philosophical Journal of Conflict and Violence (April, 2021). (Part of a special issue on military technology.)
'20 Years after Kosovo: The prospect for and limits of International Intervention', with a keynote from Professor Sir Lawrence Freedman, two-day conference, September 2019, co-organisers BISA Responsibility to Protect special working group & Institute of Advance Study, University of Surrey.
Book workshop on F. Teson & B. van der Vossen's Should we try to save strangers? Debating Humanitarian Intervention (OUP, 2018), December 2017, University of Manchester.
Conference presentations: British International Studies Association Annual Conference, Bath (2018); BISA IR2P working group conference, Leeds (2018) International Studies Association Annual Conference (Baltimore, 2017 & San Francisco, 2018).